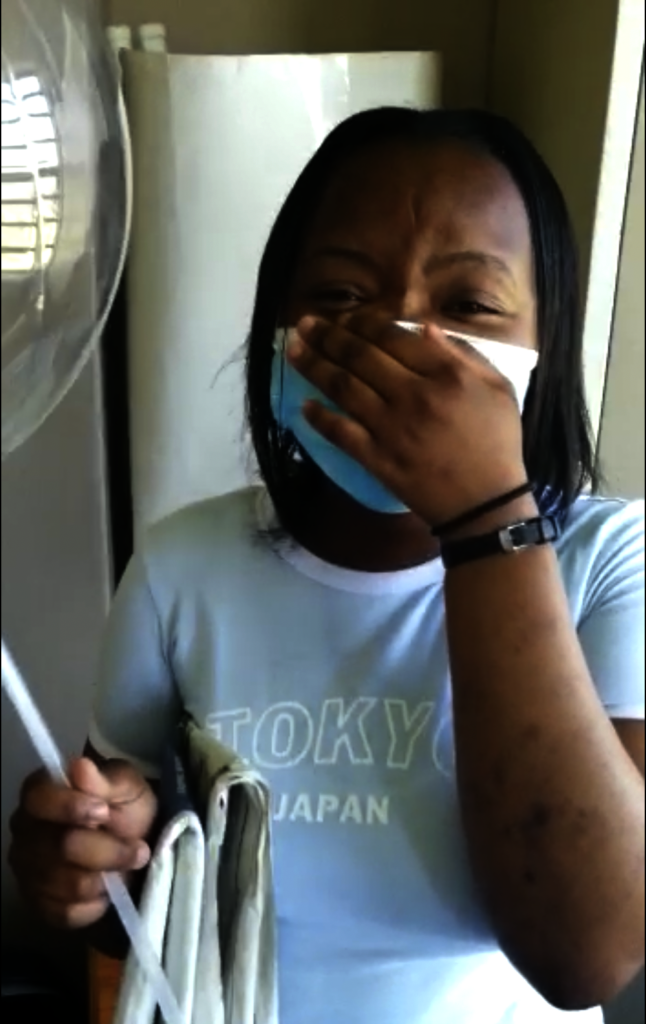 Sphesihle (above, celebrating the news that she attained straight A's on her 2021 National Senior Certificate exams) has been a familiar face in Umkhumbane Schools Project photos over the last several years, having been part of our Mathematics program, our Eskom Expo mentoring program, our Model Legislature program, and our First Aid program. As university admissions decisions have been coming in since the release of exam results in January, Sphesihle is set to begin her next exciting journey: as a medical student at the University of Cape Town, selected for two prestigious scholarships! Congratulations to Sphesihle and all of our 2021 graduates!
In these recent weeks and throughout the latter half of 2021, thanks to your generous support through GlobalGiving, the USP has been providing wrap-around assistance to young people from our partner schools as they have completed their exams and sought admission to higher education -- even in the midst of the lingering global pandemic. From providing advice on choice of programs, to assisting with online applications, to seeking out scholarships, to paying for acceptance and registration fees, USP staff has been working round the clock to ensure that as many of our graduating students as possible can find a place to continue their studies.
As of this writing, our 2021 high-school graduates have attained 58 offers of admission for 2022, and have been selected for six competitive scholarships to supplement the support of the National Student Financial Aid Scheme (NSFAS). We could not have helped them reach these heights without your support!
Most of our students are the first in their families to go to college or university. And many find it difficult to pay for the "extras" like books, transportation, or in a few cases, sheets and blankets for their dorm room if they will be living away from home. Another of our students this year will be traveling tomorrow to begin her study towards a Bachelor of Arts (General) at the University of Johannesburg. Drawing on your GlobalGiving generosity, the USP was able to provide for her bus ticket, a full set of bedding for her dorm room, a suitcase for her travel, toiletries, and some funds to tide her over until her NSFAS funding is deposited. This is just another among many examples of the life-changing impact your support has on our students' lives.
From the bottom of our hearts, thank you for being part of The Umkhumbane Schools Project as we celebrate our 10th Anniversary Year in 2022. Your hands are at the backs of every single one of these beautiful young people as they step into their bright futures.