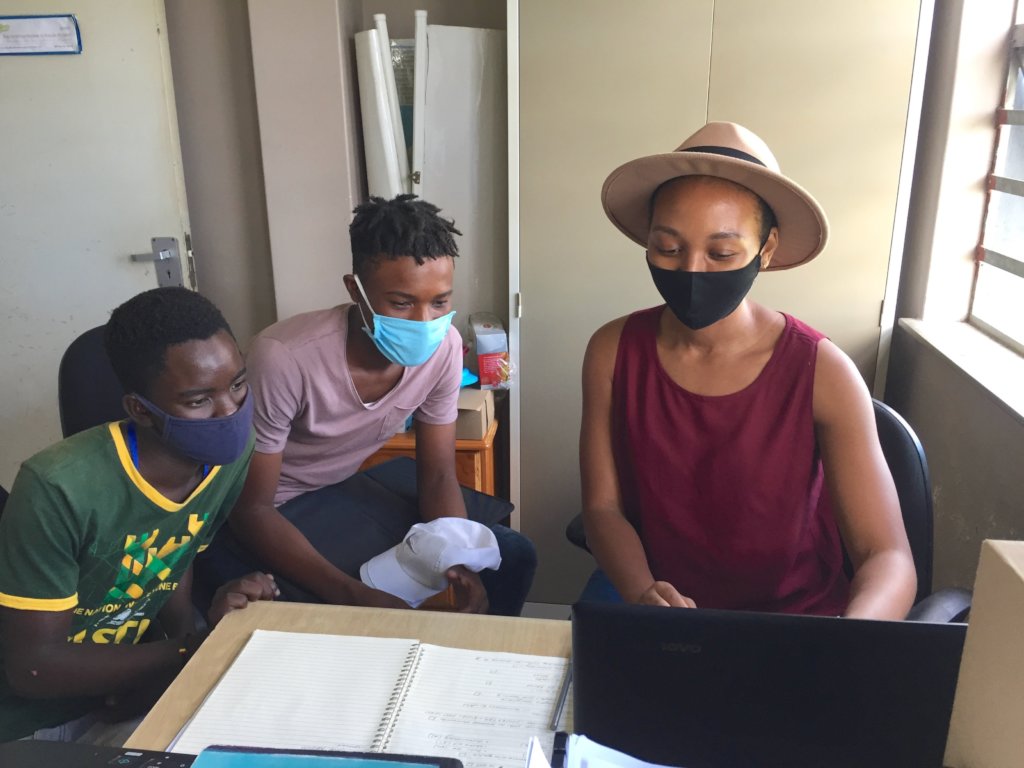 For those of us who remember when college acceptance letters came in the "fat envelope," having the entire application process unfold online is a new world, indeed. Here in Cato Manor, where stable and affordable internet access is not a given for most of our learners, the COVID-19 lockdown moved the application process entirely online, exacerbating breakdowns and backlogs in a process that was already difficult for our learners to navigate.
In the midst of these challenges, thanks to your generous support through GlobalGiving, the Umkhumbane Schools Project's higher education guidance program has remained in full swing…with fantastic results for the candidates who have just now begun the 2021 school year! We managed to see 48 learners through to acceptance and enrollment in universities across South Africa, including the University of KwaZulu-Natal, Wits University, Rhodes University, the University of Johannesburg, the University of South Africa, Nelson Mandela University, and the Durban University of Technology.
Our involvement in the process began last year with initial career and program choice guidance. We then provided assistance in filing all applications and accompanying documents online, support in paying application and acceptance fees, and help with applying for funding through the National Student Financial Aid Scheme. Required online communications were further hampered by particularly frequent rolling blackouts, which prevented reliable and timely communication with admissions officials, who were working from home. Throughout it all, your GlobalGiving donations helped keep our team staffed, online, and continually available to go to bat for our applicants.
One exciting extra … we also have three new Moshal Scholars for 2021: Mluleki (BSc Computer Science and Information Technology), Nkosinathi (B Engineering: Civil), and Sanele (BSc Computer Science and Information Technology), all at the University of KwaZul-Natal. We are so proud to be a nominating organization for this wonderful and highly selective scholarship program, and even prouder still of this year's three successful candidates — who bring the USP's total number of Moshal Scholarships to seventeen.
Thanks to you, our GlobalGiving donors, the doors to higher education have been opened for these inspiring young people. We are so grateful for your continuing support, and we look forward to meeting the challenges ahead!
With our heartfelt gratitude,
Martha