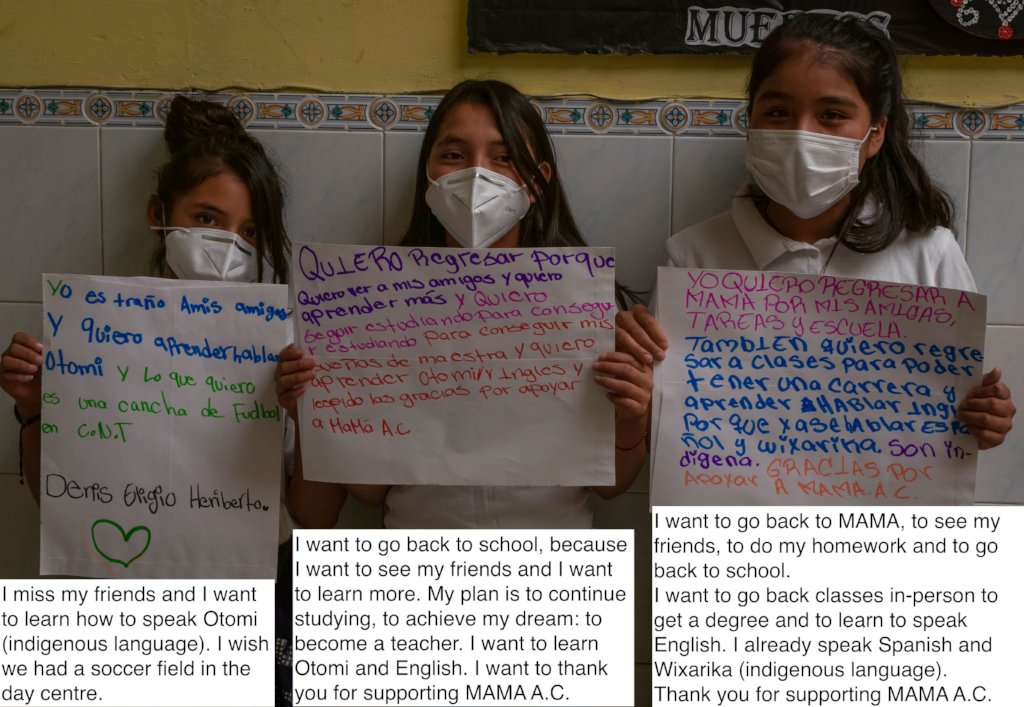 Four months have passed since the begging of this campaign and work, and a lot has happened! Nevertheless, we will try to keep this report short and informative.
First of all, you decided to support this project and work - we are beyond grateful for it!
Second, Mexico has faced the second COVID-outbreak, which have impacted the children and their ability to keep up with their studies. The local government decided to carry out the education online until Summer. Consequently, more than 2,5 million girls and boys dropped out of school on a national level in the period from May to August in 2020 (statista, 2020), since the government's educational model does not take into account the most vulnerable of society.
The major reason for the high numbers of drop out is the lack of resources. The homes do not count with the needed equipment - such as computer, internet, printer, and school material. Besides, many students and their family members do not count with the required abilities to manage to homeschool - their parents are in a dilemma between dedicating time to their children's educational needs or generating an income to assure the survival of the family.
"Before entering MAMA in February (2021), I hadn't done the homework for almost one year. Because of the pandemic, my mom had to cut our internet since we couldn't afford it."
(Anonymous beneficiary, 13 years)
Since January, the girls and boys have attended our day centre, where they receive help with homework from one of our educators. More than ever, the educators play a crucial role in the boys and girls' permanence in the educational system and assuring their well-being while studying at home. Besides tutoring them academically, they help them downloading and uploading their homework to the digital platforms. The educational and logistical support our educators provide the girls, boys and their families helps them overcome the stress and challenges they live at the moment due to the pandemic. Moreover, receiving the girls and boys again in the day centre and providing them with a safe space where they can socialise with their friends has contributed positively to each of the children's well-being. When you ask them what they want the most, they all answer:
"I want to play with my friends" or "I want to go to school, to see my friends again".
Thanks to you, we can keep carrying out our labour and stand by the children and their families' side in these hard times. With your support, we safeguard the boys and girls' right to study and play and their right to be heard.