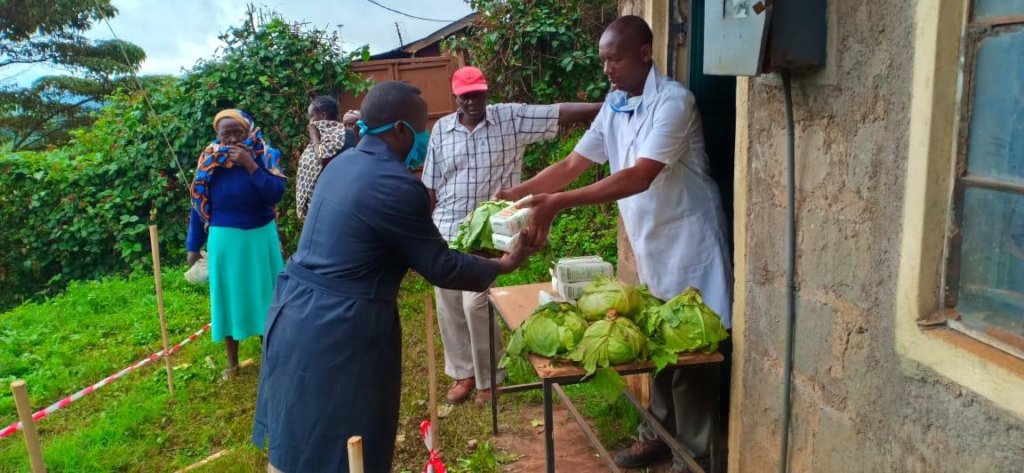 Friends and supporters,
If you've been following us on Instagram or Facebook, you've heard us say it: slowing the spread of a pandemic live COVID19 in an internal settlement is not an easy task.
Living conditions here are extremely crowded and there is no running water. For many, soap, protective masks and staying home are luxuries they simply cannot afford, despite the risks.
SYSC is focused on helping meet people's basic needs. Together with the county commissioner's office, local chiefs and elders, our Scouts troop and volunteers, we are prioritizing community needs. We have been busy:
Distributing soap and sanitizer
Sharing information on how to stop the spread
Getting food to the most needy
Checking in with community members to ensure they are getting by.
For example, on Sunday we distributed maize, flour and vegetables to 72 families.
Grassroots groups like SYSC play a critical role during a crisis. Our history and relationships here mean we can mobilize volunteers and help the government and aid groups to identify and more quickly reach those in greatest need.
Confirmed cases of COVID19 are still relatively low in Kenya, but so is testing, and numbers continue to rise as the virus spreads past urban centres like Nairobi and Mombasa to other counties like Nyeri. So we continue to fundraise for materials to make masks for the community, to be able to install water tank and soap stations across the community and to continue providing food to help fight the hunger that has arrived with curfews, social distancing and economic collapse.
Your help has made our pandemic efforts possible and we cannot thank you enough. We know COVID19 is impacting the globe and you and your family may be experiencing your own challenges. We hope that you are safe and healthy. And we hope you know how grateful we are that you continue to share generously to support the vulnerable here throughout this shared emergency.
Sincerely,
Joe Mwai