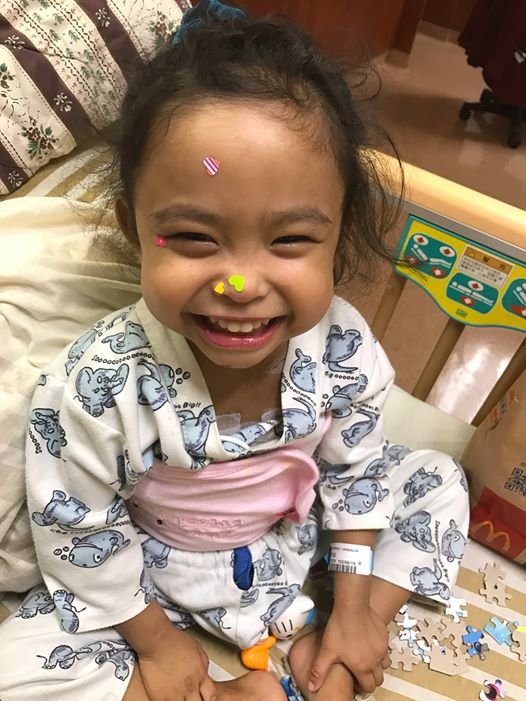 Dear Abby and Diana:
Baby Brielle's life saving surgery was successfully conducted on March 2 by pediatric organ transplant specialists in Taiwan. Thanks to Global Giving donors, during a six month period when little Brielle's fate seemed in severe danger due to the cost of the surgery and related expenses, including medicines. Thanks, in part, to Global Giving donors, Asia America initiative was able to do a 50% challenge grant that covered essential costs of her travel from the central Philippines to Taiwan and also the very expensive liver transplant surgery. in Taiwan. Her Mom Lissette [pictured in this report] a young med school grad, in an act of profound Mother's love, put her MD career on hold and donated part of her own liver to save her daughter's life. She has kept a daily diary since the March 2 surgery to inform all who assisted of this incredible process. . Here are Lissette's latest journal entries:
Brielle and Lissette's Taiwan Hospital Diaries
April 7-10, 2017
DAY 49
Found out that Brielle's platelet count is increased. If it would reach more than 500, they would medically manage it by giving low dose aspirin. Thrombocytosis (increased platelet count) in post Liver Transplant patients may occur if the recipient or the donor has a positive CMV test. Which in our case, is both true for Brielle and I. But practically, if the platelet count is not that high, chances are it would resolve spontaneously. Thank you Lord for reminding us to never forget You through sacrifices and prayer We offer each day we spend here in the hospital for all the Pre-Liver Transplant babies immediate and successful Liver Transplants
DAY 50
Spend the whole day playing and molding her toy clay. We made clay fruits vegetables ice cream and cakes She was so engrossed creatively playing that at night time she cried herself to sleep because she wouldn't want to stop playing. (Hehehe enjoying the emojis)
DAY 51
A blessed Palm Sunday everyone. Our dearest Doc Agatha visited us today to spend the afternoon together. We always have a great time talking to her and at the same time learn a lot from our conversations. We are very lucky to have met an amazing strong woman like her, who also inspires with her NOBLE HEART
DAY 52
It's bloody Monday test again and chest X-ray procedure kinda day. Based on her results, her liver functions are A-okay Yeyyyyy. Potassium and Platelet levels are within normal range. All praise and thanksgiving to you Lord.
And from all of us at Asia America Initiative, a heartfelt thanks to our Global Giving friends.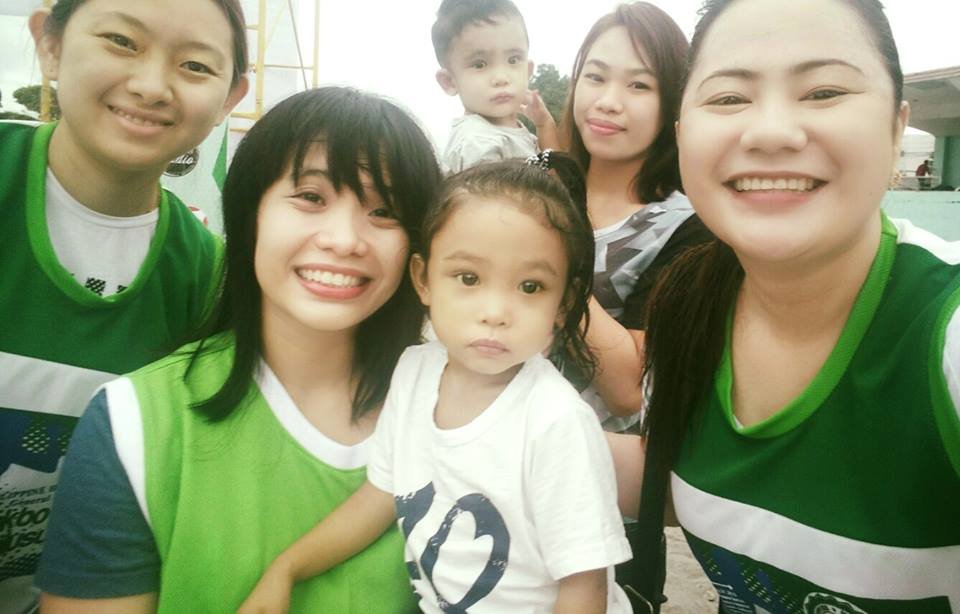 Links: