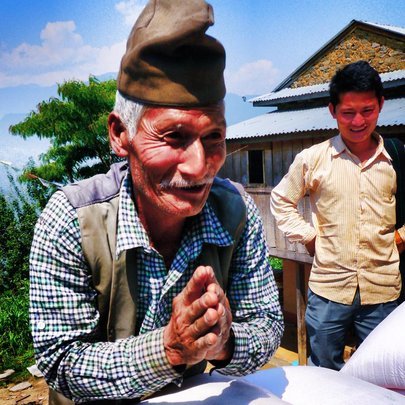 Thanks so much for supporting Bupana's education after the Nepal Earthquakes.
Bupana originally comes from Sindhupalchok district, an area north east of Kathmandu that was one of the hardest hit by the earthquakes. Her family's home was completely destroyed by the disasters. She lost all her school supplies and books in the rubble.
After the earthquake Bupana and her family moved to stay with family members in Bhaktapur and she is currently attending the Shree Bhim Adarsha School.
But even here the horrors of the earthquake were not far away. Her new school was also badly damaged and they couldn't provide Bupana with new school books, or even anything to write with. Bupana wants to be a teacher herself when she grows up but without a quality education these dreams would have been lost!
But now because of your generosity, we'll be able to provide school supplies for Bupana and her classmates. Specifically, we'll provide 35 kids, including Bupana, with $10 worth of school supplies each.
These school supplies will allow Bupana and her classmates to receive an effective education and learn the skills they need to build bright futures.
We'll send you updates about how your gift is changing the lives of Bupana and her classmates, right here on GlobalGiving. Should you ever have any questions about how we're using your donation, please don't hesitate to email Andy@IDVolunteers.org. We'd love to hear from you!
One last time, thanks so much for giving Bupana and her friends back their education.