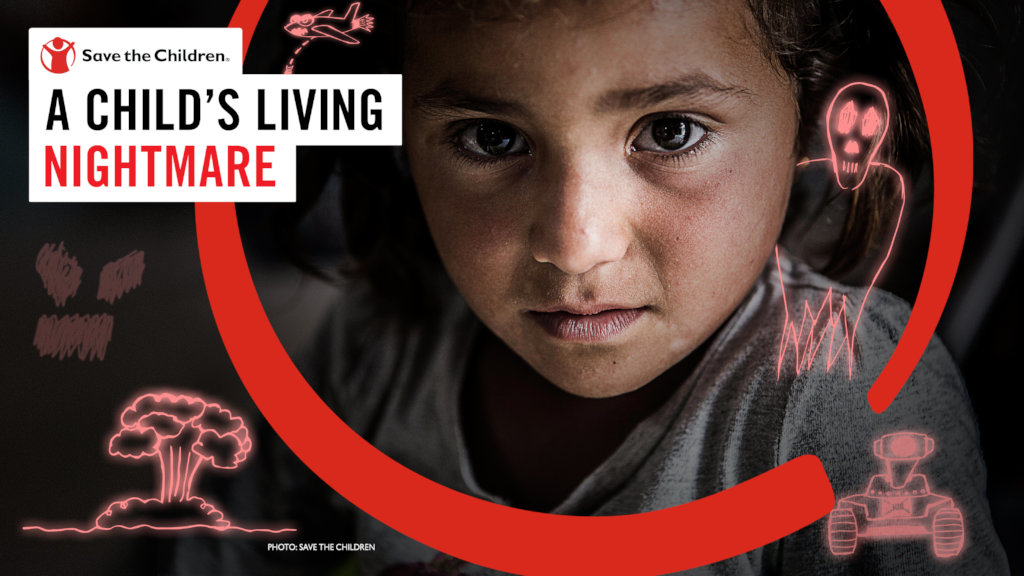 Childhood should be a time defined by words like: playground, family, school and innocence.
However, more children around the world than ever before – at least 357 million children – are living, some just barely, in areas affected by conflict. Child refugees live in constant fear, uncertainly and instability.
The conflicts taking place in countries like Syria, South Sudan, Uganda, and Bangladesh have turned over 10 million children's homes into darkened memories. Violence has become a way of life for them, while persecution makes these children especially vulnerable. Recent attacks in Syria have forced many families to flee, leaving even more children with no place to call home.
Conflict is redefining childhood. Read the report by Save the children, The War on Children, now.
Thanks to compassionate people like you, Save the Children is there, on the ground every day, working to provide essentials – like food and safety – to children trying to survive these extreme conditions.
Help us do whatever it takes to end the war on childhood. We're working nonstop to ensure children are safe, cared for and learning. Learn more and support our work here.