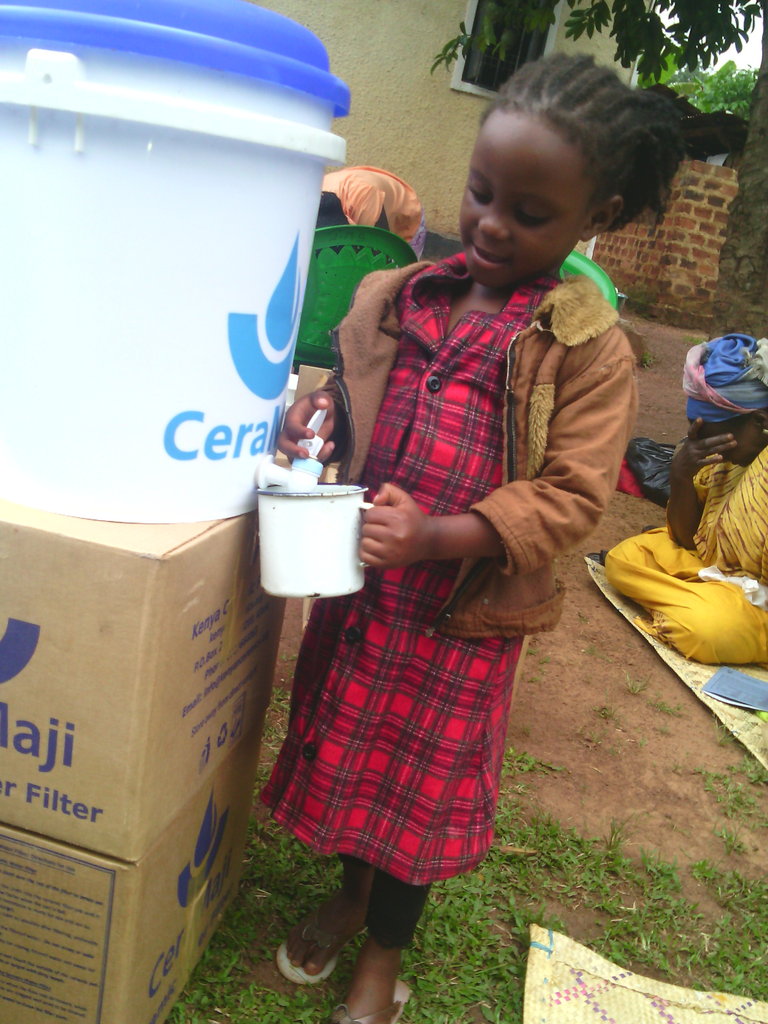 Hi, I know you have been waiting to hear about this!
Thank you once again for enabling 30 households in Mpigi access safe water, beneficiaries were identified before, they used to drink un safe.
Thank you very much for this support, with your help, we raised over $2000 which enabled us purchase 30 water distillers"we used to drink unsafe water, our water source is not protected yet we dont boil water due to scarcity in charcoal and fire wood" narrates Nalongo, amother of three in Kafumu village
Water distillers are made of Kenyan clay, there is a provision of a tap and the bucket where water is distilled, there is no need to boil the water as the pure clay distills and cleans the water making it safe and ready to drink.
This will reduce on the water borne diseases in the area such as diarhhoea, disentry, typhoid and many more.
One of the biggest problems in this area is access to safe water, but with the provision of these, this could be the beggining of the end of the problem.
Mountains of Hope in the near future will call for more support of the same for the remaining households, and in the next report, statistics on the impact will be provided which will justify the impact and the need for more.
Once again, my appreciation goes to indidual donors like you who donated towards this cause and student groups like those of Kamehameha schools in Hawaii, your help did us good.