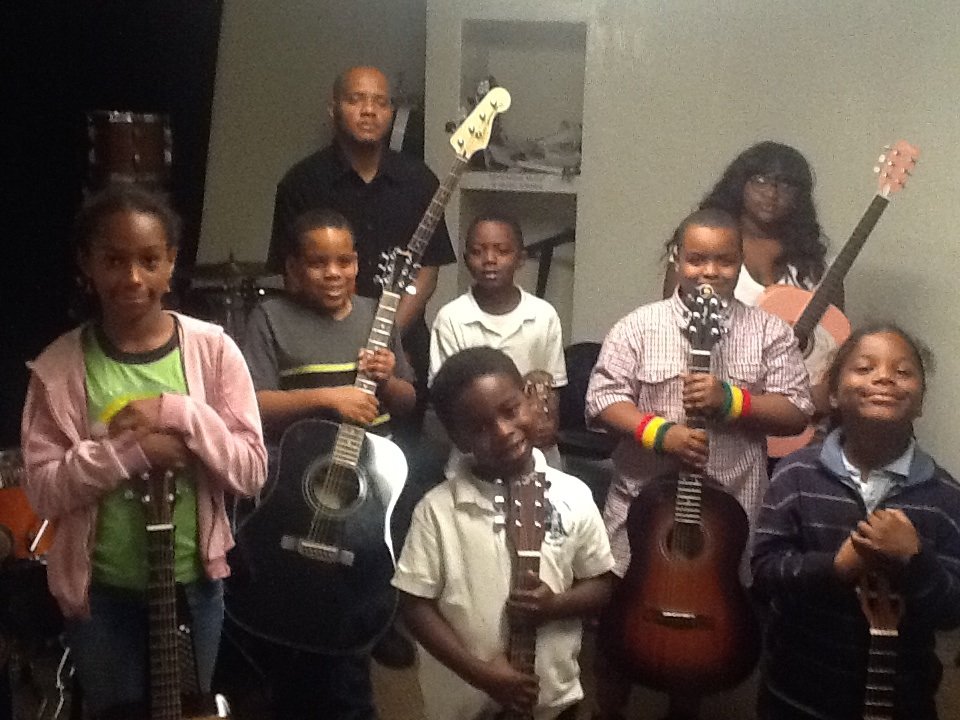 Dear riend,
Thank you very much for empowering Guitars in the Classroom to serve homeless children this coming year! Because of your heart for these deserving children, we are starting the outreach to their teachers with a special opportunity to apply for more training geared specifically to meeting their needs and offering to provide instruments for the students to play together. Then, beginning February 1, 2016 once the donations have been disbursed by GlobalGiving.org to GITC, we can begin to ship instruments to their classrooms! In the meantime, we are putting together a special songbook with video and recording references that teachers can download for free.
This special songbook will be a first for GITC. We will fill it with simple, singable music that nurtures in children a sense of belonging, freedom to express their feelings, greater awareness of the needs of all people for safety, shelter, food and friendship, and songs that help children ask for what they need including safety, respect, dignity, care and inclusion. We will also include some "song forms" that encourage classes to fill-in-the-blanks with lyrics that reflect their personal experiences and aspirations.
The campaign you participated in successfully raised $3,630! We will be able to provide 200 ukuleles for children along with the songbooks. Since most classrooms have 5 ukuleles and share them in our strumming stations, this means your contribution combined with others will put hands-on music into 40 classrooms this winter and spring! Isn't that amazing? From Brooklyn, NY to Oakland, CA, we intend to make your charity felt.
We look forward to filling you in as the project develops so you can see the photos and hear the stories. Thanks for helping GITC launch a totally new effort that will give comfort, hope, friendship and life skills to our most vulnerable children in 2016. Back with you again, soon.
With love and gratitude,
Jess Baron
Founder, Executive Director
Links: