Namaste, Dear supporters, readers, and animal lovers.
As we write, we treat 49 injured dogs and cats receiving life-saving vet treatment in our shelter and foster homes. Another 22 paralyzed, disabled and senior dogs, puppies, and cats live in the sanctuary. About 15 recovered dogs waiting for adoption or release.
According to our veterinarian Incidence of Tick-Borne diseases has crossed 35% of overall walk-ins per day. 2 out of 10 are not making it. Compared to the last five years, Humidity and moisture now help them multiply and adapt to changing weather more aggressively.
No wonder 95% of strays are anemic, and 70% of them have low platelets.
Ticks have given us a break in the past two months. But it may not be for long. Life-saving blood transfusion numbers have reduced. In the monsoon season, severe rains and storms in certain areas cause havoc. Sewers are overflowing, and manholes are not visible, creating more danger to animals.
Coming to the Blood bank, we have started applying for approvals. They asked for references, our veterinarian had requested a referral letter from Chennai blood bank. We anticipate the approval process may take about 9 months. Veterinarian is on top of it. Once all approvals are received, we will buy a blood storage freezer, blood extractor, storage plastic bags, and hire a technician.
We cannot wait to see the animals benefit from Blood Bank.
Supporters are pillars of our success. The impact you make is very, very real – and it's HUGE. These deserving dogs get their chances at extraordinary lives ONLY because of awesome people like you!
We are thrilled to inform you that our shelter expansion in 2022 is nearly complete. In the newly acquired 1/4th acre land adjacent to the current 1/4th acre shelter we have built.
Clinic
Sterilization kennels
Recovery room
Blood bank
Puppy patio, Puppy room
Large paralyzed room, paralyzed patio
Parvo and Distemper isolation room
The new rescue isolation area
Cattery
Men and Women Worker living quarters

Parking area for the ambulance.
We struggle to keep the clinic functional with medicines, supplies, and equipment.
Our pride does not fulfill here, and our service does not end here. We are yet to achieve much more than the accomplishments we did this year in the future.
Yet to achieve goals for the year 2022
Increase our rescue numbers to 50 dogs and cats per month,
Increment sterilization to 100 dogs every month
Start sterilizations in-house.
Expand education and cruelty
And finally, the most essential is to reinforce the adoption system.
We're making big, bold asks of our long-time supporters – and that's you! Can we count on you to support our work with $100 or $1,000 to help street animals in India?
We still need funds for clinic medicines, equipment, supplies, and generator.
All new donations will help complete the Clinic. Please donate and help us reach the goal.
Please remember that donations are life savers.
Monthly donations are even fabulous. GlobalGiving offers a 100% matches on new monthly donors.
Become a Monthly Donor for 100% MATCHING!!
If you choose to become a monthly donor through the GlobalGiving Platform- your IMPACT WILL BE DOUBLED!!
To donate, please click here
Ujwala Chintala, Founder & President
===================
At Stray Animal Foundation of India, we strive day to day to serve the uncared, unloved, neglected street animals. We rescue, transport the injured, rehabilitate, sterilize and put up the animals for adoption.
We would like to see these numbers multifold with all your cooperation and contribution in the coming future.
For an Animal Shelter to sustain the growing number of neglected and injured street animals, multiple material and human resources must be maintained. That's where your contributions are put towards. One can only understand the financial support our foundation would require to travel the long waylaying ahead of us. Actions speak a thousand words. Let's come together and put our hearts to a beautiful cause.
New Recruits in SAFI
We are proud of our team and their achievements in giving street animals a great life.
Dr Aravind Kanukula - Veterinarian
Sai Sree - Shelter Manager
Vikas Kotwal - Sterilizations coordinator
Goutham Adulapuram - Cruelty Officer
Ravi Teja - Veterinary Technician
Santhoshi Srirangam - Adoptions Coordinator
Meghana Beesabathuni - Adoptions Coordinator
Sudha - Cook & shelter supervisor
Five shelter workers.
Few rescues are recovering in our shelter now. Not a complete list. We request you all to keep in mind our speechless animals while spending and saving. Your small donations go a long way for these animals. We can get over these unprecedented inflation times with each other's support. We can do it!! Let's do it.
Buddy - Tibia Fracture

Kaalu - Femur Fracture

Jhansi rani - Rt. Humerus & Both Radius & Ulna Fractures

Ten - Tibia & Fibula Fracture
Samba - Femur Fracture, Tibia & Fibula Fracture

Thomas - Spinal Compression

Newton - Spinal Compression, Shock
Bheema - Cervical & Thoracic Compression

Wade - Luxation of L5 & L6 vertebrae

Rey - Spinal Compression

Tiger - Spinal Compression

Manu - Lumbar spine compression
Ruby - Spinal compression of T10-T11-T12
Bhairav - Extirpation of Eye Ball
Teddy - Fungal Dermatitis

Anika - Hypothyroidism and Malassezia dermatitis
Mec - Fungal Dermatitis

Surya - Lt. Tibia & Fibula Fracture

Simba - Traumatic Wound
Shadow - Corneal Opacity
Meera - Femur Fracture

Chotu - Mandibular Fracture, Lt. Radius & Ulna Fracture, Pig Bite Wound
Kaaju - Femur Fracture

Finch - Mandibular Fracture

Raxon - Mandibular Fracture

Root - Lt. Radius & Ulna Fracture

Mithali - Lt. Tibia & Fibula Fracture

Stokes - Tarsalar Fracture of Lt.Hind limb
Mouli - maggot wound/burns
Smith - cat with fracture
Dhruv - cat with fracture
Mony - cat W head injury
Minnu - Electric shock
Veda - pregnant goat with fracture
Seetha - goat W fracture
Minnu - CTVT cancer
Sarkar - shaking, weakness
Alexander - anemia
Tripathi - spine compression/maggot injury
Stokes - leg fracture
Ventii - Fracture
Laila - spine relocation
Veera - CTVT cancer

Kaju - leg fracture
Thomas - spine relocation
Dharma - beaten, dragged, and hit with a stone
Tommy - spine compression
Aarya - wound fille W maggots
Diana - Open right limb fracture
Laila - Paralyzed, Fluid cyst.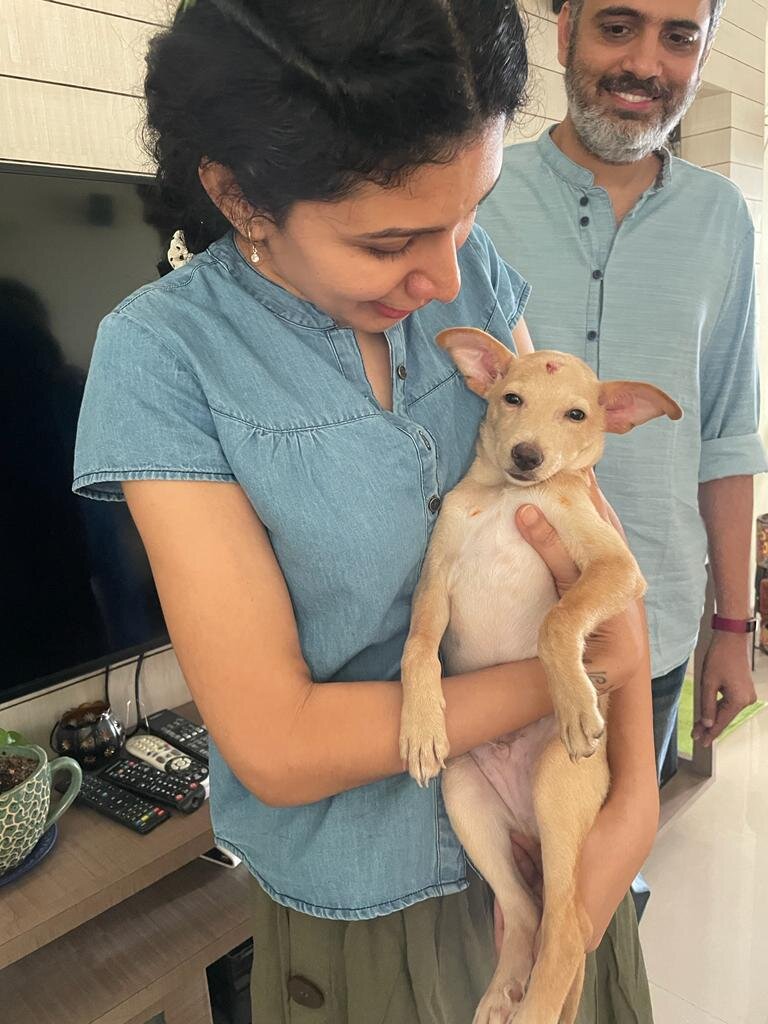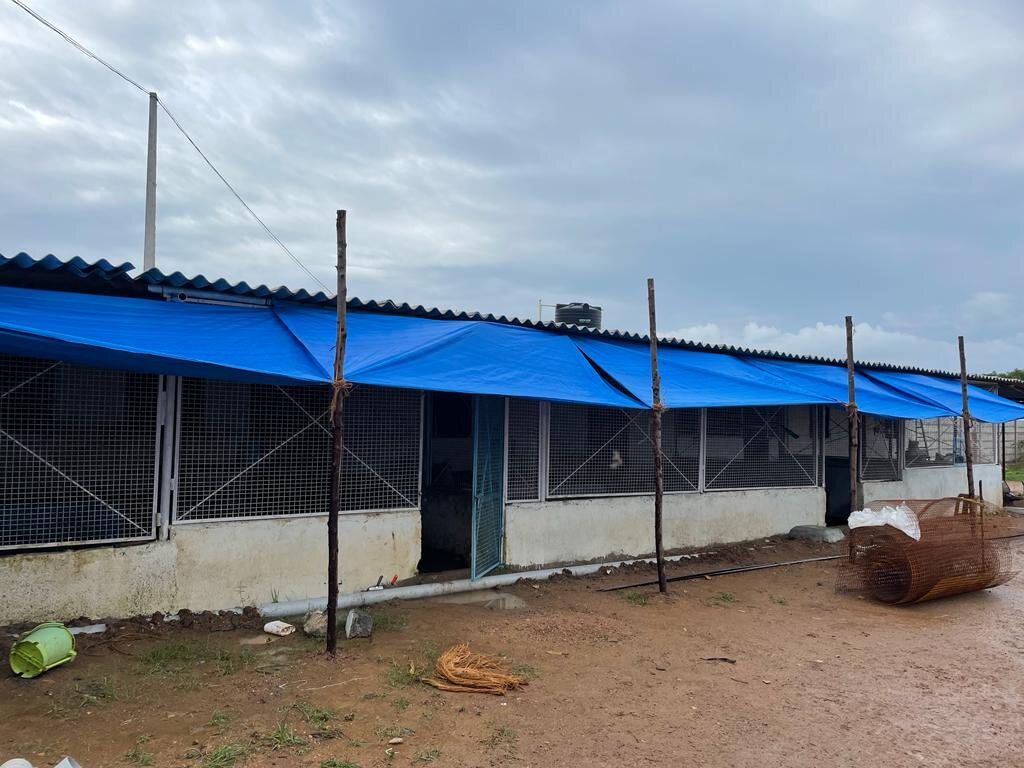 Links: