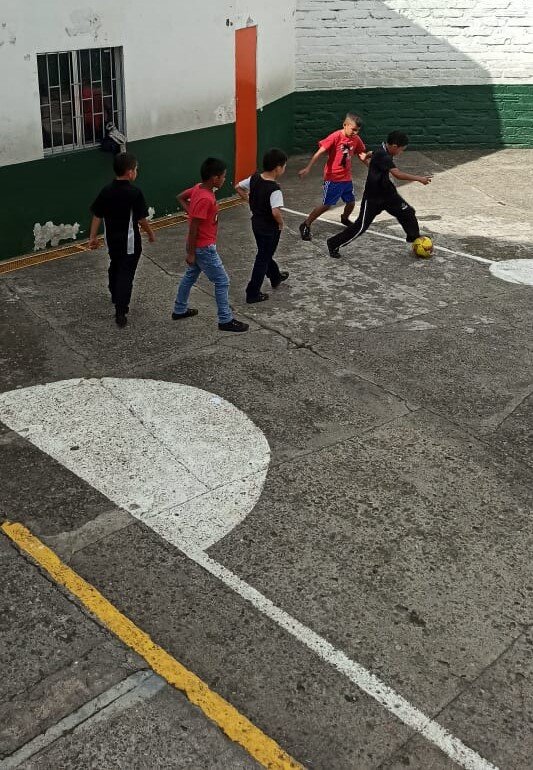 A small contribution can go a long way to the 50 children living in the boarding home SUPERARSE
Timely health care and adequate psychological treatment can transform the lives of children who have been mistreated or who have suffered sexual abuse. Outdoor play is one of the ways an abused or homeless child can overcome trauma
For 50 children the dream of being able to play soccer, having a pleasant space in the boarding home where they live and share with their friends is very close. It will be a small space 150 feet long by 108 wide (10 meters wide x 14 meters long)
Each contribution of 20 dollars converts a small piece of cement floor, into a suitable floor to play and do sports, from now on you can start changing their lives for this Christmas.
10 Benefits of soccer in physical and mental health for children:
1. Strengthens psychological and emotional development
2. Suitable for hyperactive children: helps create discipline
3. Stimulates the spirit of improvement
4. Increase Logical Ability.
5. Helps to socialize in a positive way
6.Improves the physical condition of the body
7. Stimulates motor coordination: better balance, strength and good posture
8. Oxygenates the blood and improves cardiovascular capacity
9. Increases testosterone
10. Improves adaptability to changes
"YOUR DONATIONS, WILL CONTRIBUTE TO INCREASE AND ENHACE OUR IMPACT"