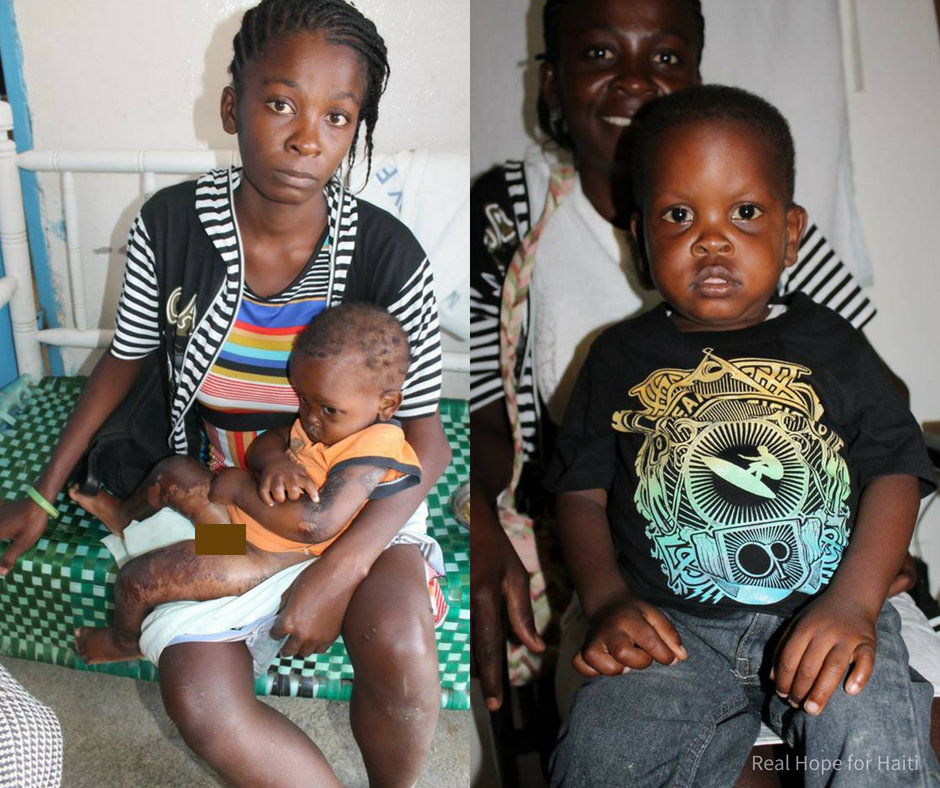 It is an amazing thing you have done! Thank you for providing diapers to the intensive care unit at Real Hope for Haiti. Diapers are a commonly overlooked, yet so desperately needed, basic need. It's my pleasure to share a little of Woodensky's story with you, as written by his mother.
"Wood came here (to Real Hope for Haiti) very sick and swollen. He was admitted and stayed for 2 months and 7 days getting the care he needed. When he was better, I took him home. As his mom, I want to thank God first of all for sending RHFH here by us to help the whole Haitian population. If it wasn't for the help you gave us, I would have lost my son. Thank you so much and God bless you!"
The picture on the left is at his arrival, and on the right at one of his follow up visits. He was admitted with kwashiorkor's, a type of malnutrition caused by protein deficiency.
I encourage you to reach me at stephanie@jakesdiapers.org with any questions you may have. I'd love to hear from you!
~ Stephanie