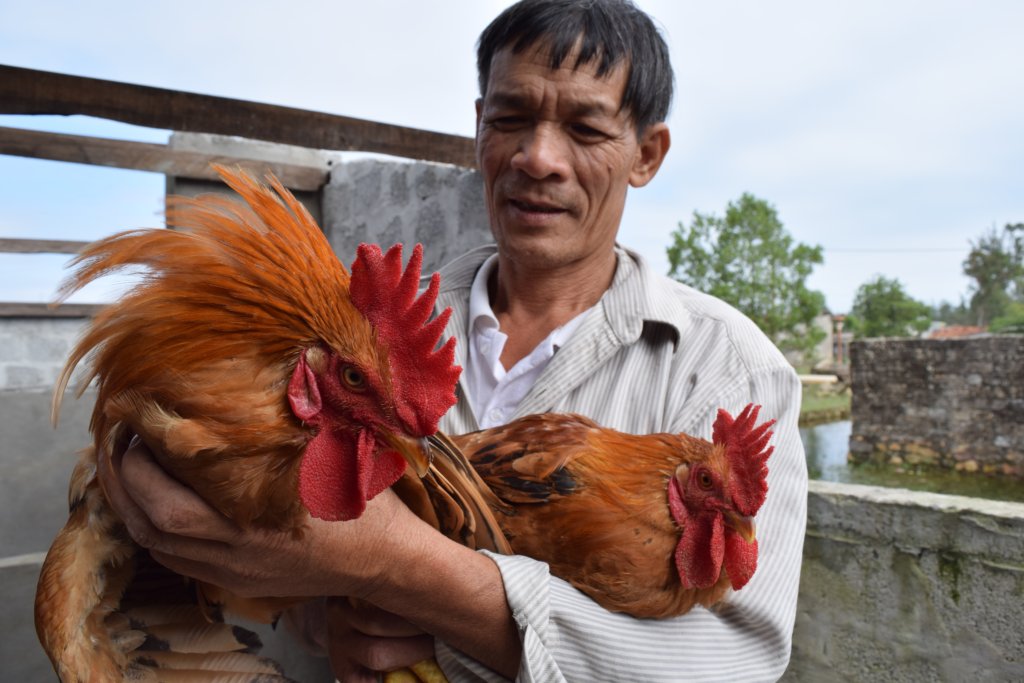 Hello from Vietnam!
I am currently wrapping up my final month here as a Peace Fellow for AEPD in Dong Hoi, Quang Binh. Mr. Duc and his family will be the third household receiving support from the Advocacy Project & AEPD this year. We have focused our program around ten caregivers of Agent Orange victims for a number of reasons. Firstly, caregivers often have to shoulder the double burden of caring for multiple disabled children and providing for the family at the same time. Secondly, many of them are aging widows and weakened from exposure to Agent Orange from the war.
Mr. Duc and his wife, Mrs. Hong, have three children affected by Agent Orange. They were all born healthy, but began to deteriorate at age 10. In just a few short years, the siblings had lost almost all mobility and mental capacity. They now rely on Mr. Duc for everything. Mrs. Hong is also unwell and cannot care for her children. Once again, we see the burden of care falling solely on one individual in the family. Mr. Duc works very hard to make ends meet but the recent environmental disaster in the province has completely wiped out his fish sauce business.
When Mr. Thuan, AEPD's outreach worker, came to help Mr. Duc create a business plan and pick a model of support. Mr. Thuan is careful in how he advises Mr. Duc. He takes into account Mr. Duc's health, the needs of his children and profitability. However, the final decision is always left up to the beneficiary as part of the empowerment process! Donations are always in-kind as well, requiring contribution from the family to ensure their commitment to help themselves.
Since the cost for a store would be too high, Mr. Duc has chosen to switch from a grocery store to an animal husbandry model after further consideration. He is now building a pigpen and chicken coop in his backyard to house 3 new pigs and 80 chickens. He will be finishing up with construction in the next few days.
In addition to economic support and empowerment, AEPD provides invaluable social support for families with Agent Orange. In Mr. Duc's case, he relies on Mr. Thuan, who is also a war veteran and a person with disabilities, to provide him with peer support regularly. These two men are much like family! Mr. Thuan takes great pride in his work and has proven to be incredibly effective in counseling and advising caregivers like Mr. Duc. AEPD & AP look forward to working with Mr. Duc over the next few years to help him develop his business.
I wanted to say thanks again to all of our amazingly generous donors. None of this would've been possible without your support.
With gratitude,
Ai Hoang
2016 Peace Fellow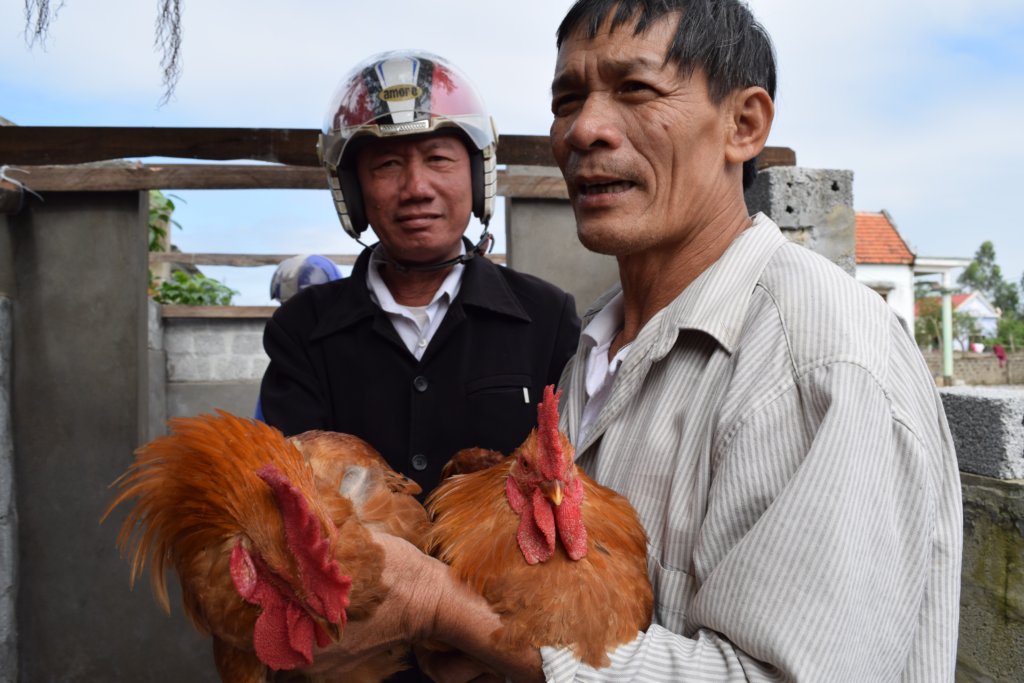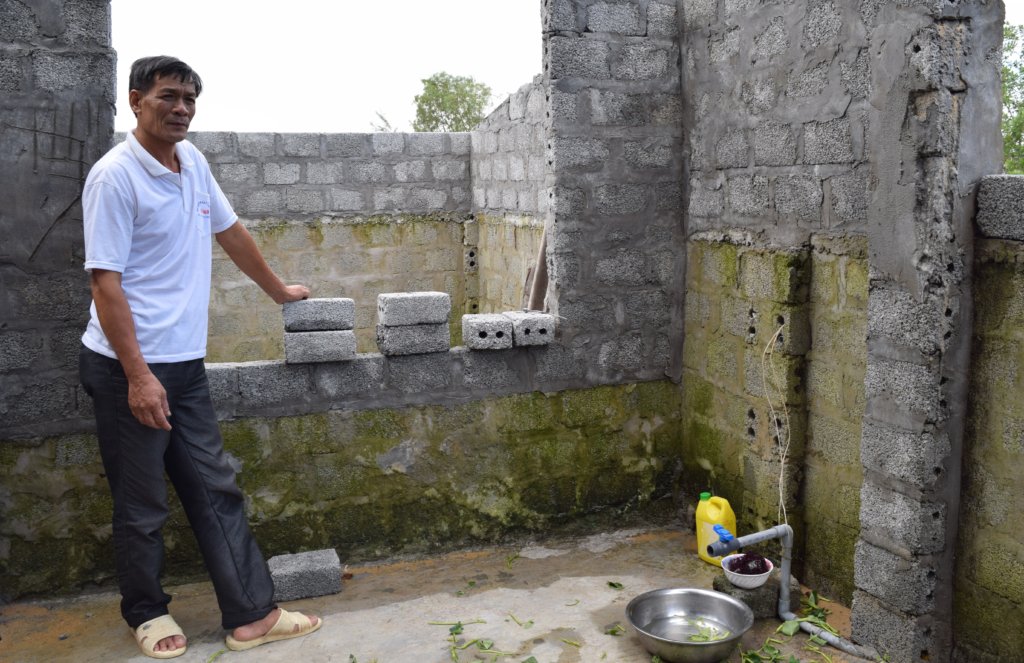 Links: