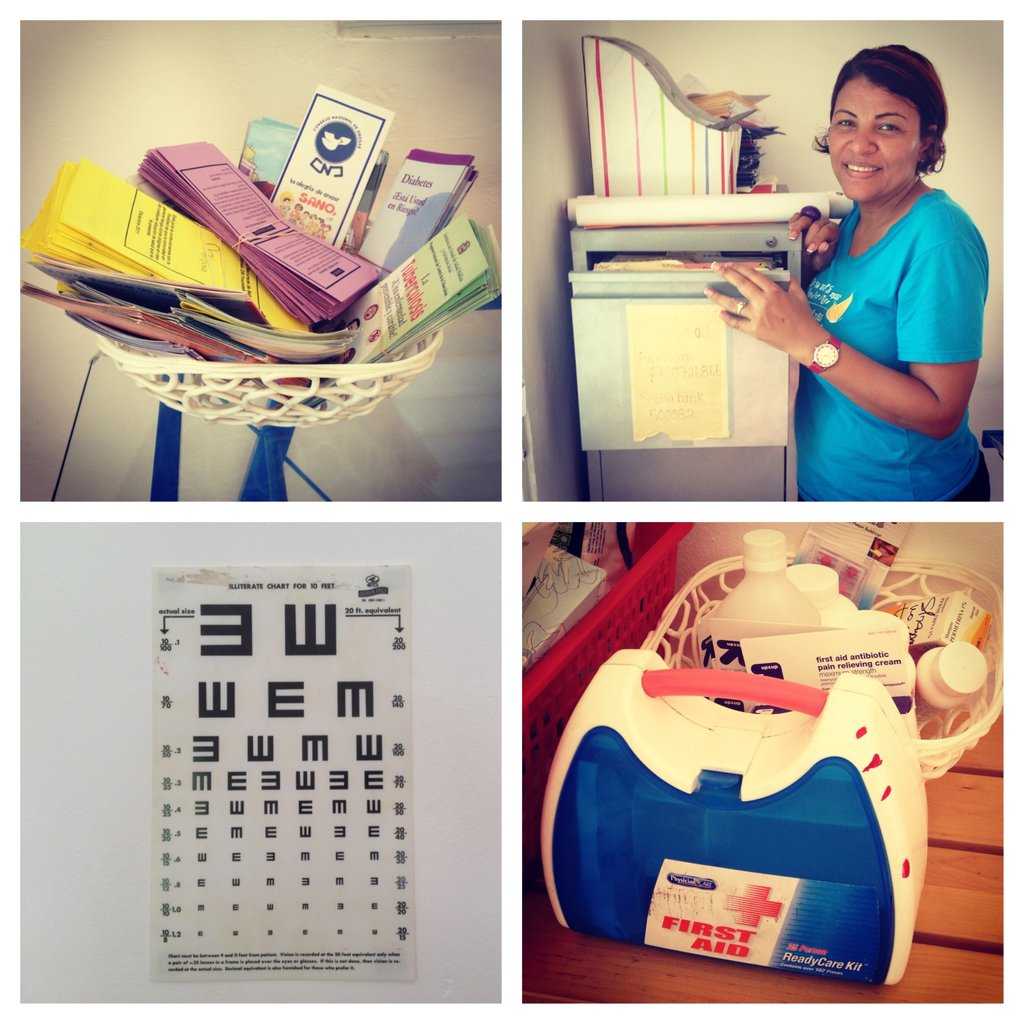 Dear friends,
Thank you so much for your generous donation to "Health Care for the Mariposas!" We are thrilled to announce that our infirmary is open! We now have our very own space at The Mariposa Center for Girls to provide first aid, hold private counseling sessions, host volunteers for annual well visits, eye exams and dental checkups and more! Our infirmary also serves as a information center where the girls and their families can access basic medical supplies, obtain valuable information and connect with other available resources in our community.
Our new infirmary also serves as a nurses office where girls can go to get immediate basic care. With 100 girls running, swimming, playing sports and being active, we needed a dedicated space to deal with cuts, bruises, scrapes and students that just may be feeling under the weather!
In the past we had no where to store supplies or perform basic first aid and our annual clinics were held in an extremely cramped space and we were not able to accomodate everyone. This year, because of you, we have a beautiful space that will serve more than 100 girls and their families. We can now have onsite regular checkups, preventative care and access to health information and resources help us to ensure that our girls are happy, healthy and able to stay in school.
Alexandra Milian Martinez is a clinical psychologist who oversees all of the health work that we do with girls and their families. Alexandra is a full time staff member who joined us three years ago from CEPROSH, a free HIV/AIDS clinic located in Puerto Plata, where she also runs the children's program. Alexandra is thrilled to finally have a dedicated work space at The Mariposa Center for Girls. "When you are poor, you don't go to the doctor unless something is very wrong. Having this infirmary at Mariposa means that the girls and their families can come in and ask questions, get information and learn to protect and take care of themselves. It is extremely important in our community where there are not a lot of places to go, especially where they can feel comfortable and it is completely free!", says Alexandra.
On behalf of Alexandra, the girls, and all of the staff and volunteers at The Mariposa DR Foundation, thank you for contributing to this important project and your commitment to keeping our Mariposa girls happy and healthy!
With gratitude,
The staff, volunteers, and children of the Mariposa DR Foundation
Links: