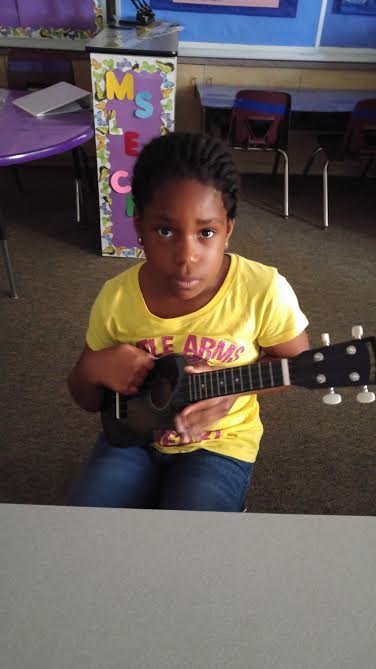 Hello, Friend,
Thank you so much for your recent support of this endeavor to fund musical inclusion for students with special needs. The support for this effort shows what a large need there is and how the issue has touched so many of our lives. Who among us is not related to a child or teen facing some sort of major school-related challenge? For this reason, we are going to launch a new microproject to address the same issue in a new way so please stay tuned to Guitars in the Classroom on GlobalGiving.org to keep this effort alive and expanding. Our next focus will be specifically geared for students on the autism spectrum.
I am excited to tell you a part of what your charity has already made possible. We are looking forward to accomplishing a lot more in the month ahead.
Just last week in one of our year around sites, Fay Elementary in City Heights, the two dedicated special education teachers Tony Nguyen and Val Simons got BEAMZ devices working with their students in their special education classrooms. These are rooms where some students are so severely challenged that the teachers have to be hyper vigilant at all time for safety. When kids are severaly brain impaired or are dealing with serious chemical imbalances, every student can be subject to their spontaneous episodes and violent behaviors. But as William Congreve said in eighteenth century, "Musick has charms to soothe a savage breast," and so it is true.
At Fay Elementary, thanks to a phenomenal faculty and administration and the generosity of the GITC community, we are well on our way to moving music outward not only into separate special ed classrooms but into "inclusion" classrooms as well. Now there are 6 BEAMZ devices at Fay and the early success reports are rolling in. Where previously we had started with singing, guitar and ukulele, there are now new ways for students to affect and control the individual instrumental sounds in one of thousands of pre-programmed songs. Check out the photos!
Tony has shared that his students LOVE the ukes and playing with the BEAMZ. They feel "like real DJs." Val sent us 2 videos that we are hoping to share at our facebook page soon. Her students' responses to this first musical exploration are incredibly joyful! She is getting started using the musical system to help students learn everything from self regulation to lesson content.
Thanks so much for your caring, for giving, and for staying connected to our work. You can touch base anytime on facebook and we'd love to see you there, or write to us directly. Your input and engagement are always encouraged.
Sending most grateful regards, Happy Fourth of July!
Jess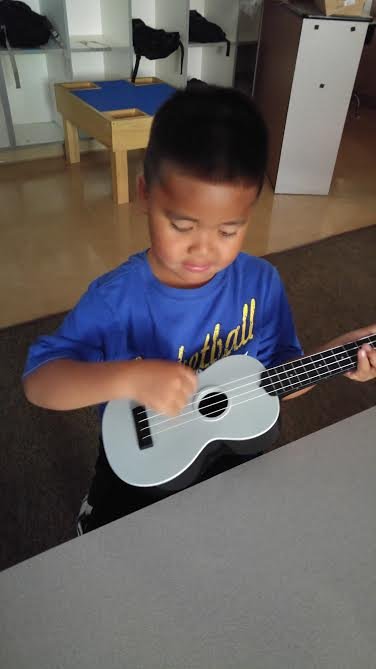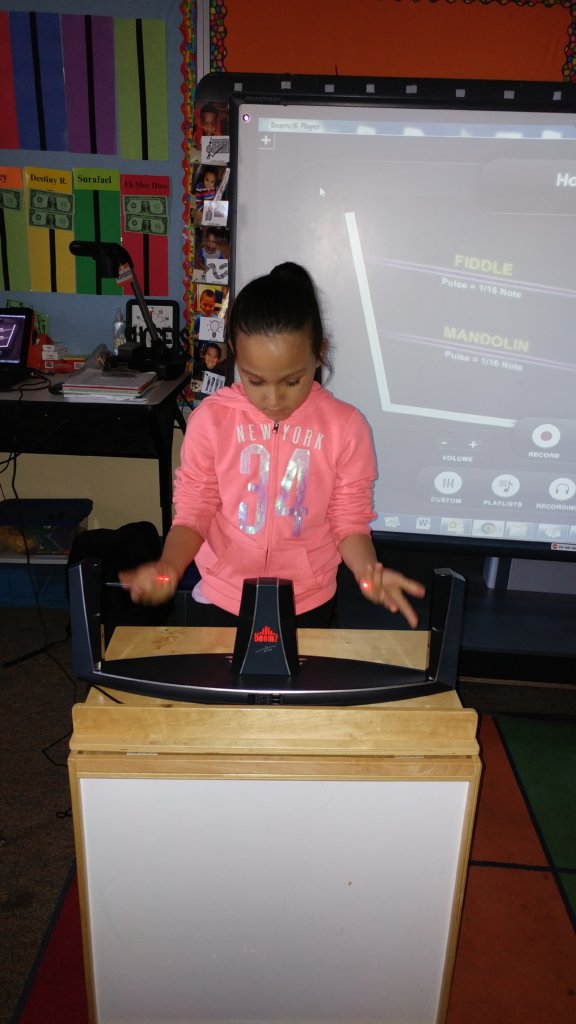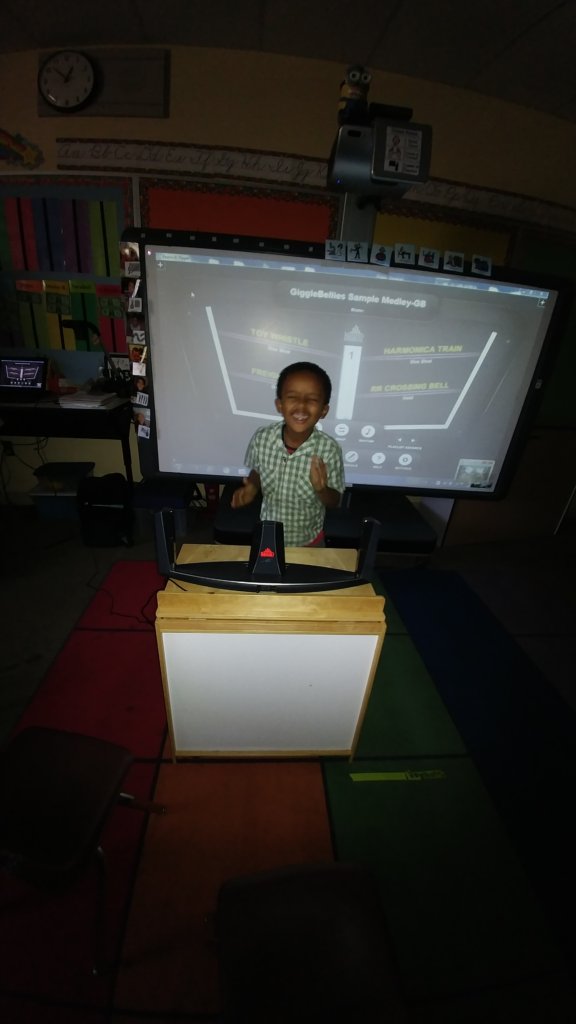 Links: