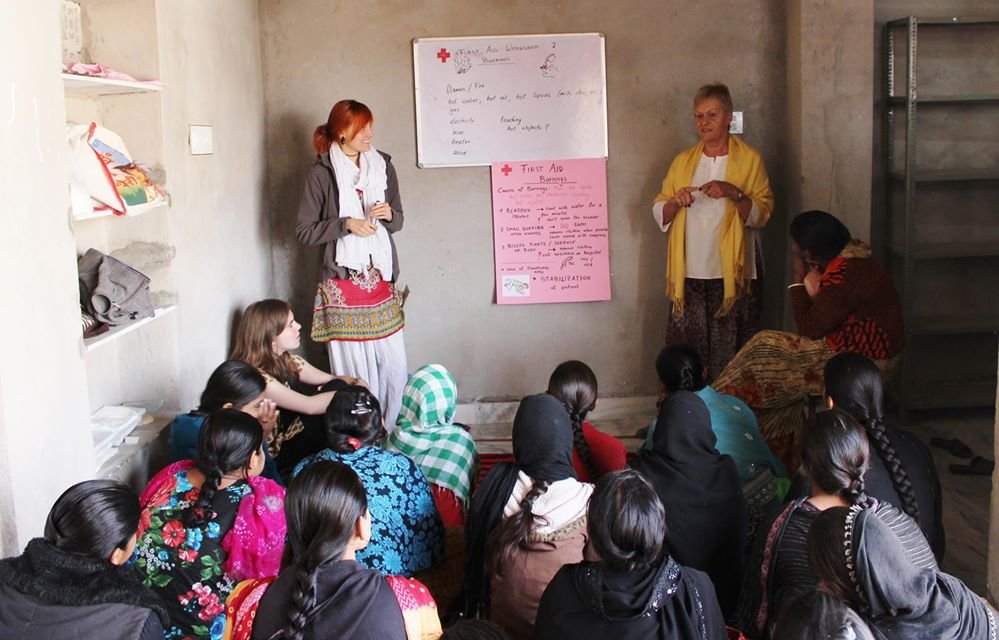 We are delighted to say that this Microproject is funded and $5073 was raised to help Sambhali Trust continue running its projects in Jodhpur and Setrawa. Sambhali Trust is at present running 12 projects, with 3 new empowerment centres in the pipeline to be established in Jodhpur. One of our projects, the Panaah Shelter Services offers advice and support to those women who have faced in particular, domestic violence and cruelty; Sambhali provides a refuge and a safe space whilst women receive support from the Sambhali team as well as professional medical aid, advocacy and counselling as necessary. The Shelter service provides a needs-based approach to help these women and over the last few years, Sambhali has provided care, legal and medical aid where possible. In 2012, it was decided the need for individual help was constant throughout the year and so we have developed the Panaah Shelter Services. So far we have helped women in cases related to mental illness (post-natal psychosis), legal issues, health issues, dowry-related cases and we have also provided financial aid to fight women's rights issues and divorce disputes. We have had women contacting us from local communities as well as from as far afield as Delhi and Mumbai, showing the need for this type of service in the community.
To give an example of the types of women we have helped, recently we have helped in the following cases: (names have been changed in some cases).
Indra's daughter is suffering from an illness causing problems with her bladder and urine, and Indra is very sad and distressed. She has been borrowing money for her daughter's treatment for a long time now but as she has little money, the necessary treatment she needs for one year is impossible. The medicine is not being given and so the illness is getting worse. So they have come to Sambhali so that the daughter can receive treatment. Indra herself is also suffering from a gynaecological disease and she also needs medicines and treatment. Sambhali has now started helping Indra and her daughter and providing them with the medicines they require to get better.

Aarti and Pooja are students at Jodhpur Empowerment Centre. Their mother Prem is suffering from another illness, which requires treatment. The treatment has now started and the medicines and the treatment are given regularly, which will aid a full recovery.

Moona, another student at the Jodhpur Empowerment Centre was able to provide help for her father, Raju, who was in a lot of pain as he was suffering a blood clot in his chest. Sambhali helped to provide him with treatment at the Goyal Hospital in Jodhpur by Dr. Sunil Lehan

Sambhali has provided 40 people in the Ratanada slum area of Jodhpur with 2 necessary hepatitis vaccinations each. These families live in very poor conditions in very basic living conditions and find it difficult just to provide an existence for themselves. They are from the Scheduled and Dholi castes, which are the lowest castes.

A woman Rani, lives in Jodhpur and is suffering from a disease and she is scared of telling her family, because she is frightened for her famiy's reputation. Society would see her as 'untouchable'. If she was able to take the medicine on time, then she would be able to get better. Sambhali has been helping her to receive the medicines she needs.

Dau is 70 years old and comes from Sojat. Four years ago her husband died and then her brother-in-law set light (torched) to Dau and said that as a widow she should give her whole property to them. She then wanted to go to the law courts to fight this, but the advocate required 50,000 rupees to fight this case, which she could not afford. After this she found out about Sambhali Trust and our staff went with her to the police station and told the inspector that she needed help. He called the inspector from Sojat who said he would help to protect the woman. After providing a report to the police station, the policeman stopped the family members being cruel to Dau. We have provided help and advice to Dau and told her that Sambhali will fully support her, should her errant family place her in jeopardy again.

Puja is from Jaiselmer and is suffering from kidney failure and requires dialysis treatment every week. As it is difficult to find kidney dialysis machines in the government hospitals, she requires 500 rupees for an expensive treatment in a private hospital. She belongs to a poor family and her husband has poorly-paid work. She has 2 children. Sambhali is helping her to receive the treatment she requires at the private hospital on a regular basis.
Every month, Sambhali receives cases of individual women needing help and we've felt that the $5073 which all of you have so generously donated through Global Giving, should be dedicated to providing funds for this cause specifically. By having a specific fund of money for Panaah Shelter Services, Sambhali will not need to rely on individual donations to help these women and this amount should be able to benefit many women in distress and seeking help.
In our Empowerment Centres in Jodhpur, we are very happy that the new women and girls there have learnt how to draft, cut and sew a variety of salwaar kameez and Indian clothes, as well as learning how to make bags, accessories, soft toys, crocheting and knitting items, which are very useful for the cool winter nights. One of the ex-students, Sanju, is running the Sambhali Boutique on a daily basis and another, Santosh is working in the Graduates Sewing Centre as an assistant there, whilst her sister has left to go and do a government job. Apart from receiving this vocational training the women also receiving tuition in Hindi, English and Maths together with our many volunteers that we have at present who are able to divide the class into small groups and so give the students more individual attention. Workshops on a variety of general educational topics have been given as well as First Aid, dance and self-defence classes.
Ten students from the 'Brothers for Sisters' Empowerment Centre are now working at the Sewing Centre adjacent to the project, which Sambhali established last August. These 10 women are refining their skills under the guidance of Kavita Bihal, the tutor as well as Arts and Crafts volunteers. These women are also receiving orders that they are able to manage with their existing skills including embroidered rose-smelling pomanders which were then used as gifts for a fundraising ball in the UK in February. These women aid the overflow of orders received by the Graduates Sewing Centres, set up 4 years ago and also provide items for the Sambhali Boutique. The women are very happy now to be earning a fair income.
Our latest Project to be established is the "No Bad Touch" Project which was set up in order to educate the community and raise awareness about Child Sexual Abuse in Jodhpur. The goal is to hold 96 preventative workshops for children throughout the coming year and to educate the community on how to teach children about safety from abuse, by providing a further 22 workshops to the parents and families. This includes information about how to see help in case of an abuse. We hope to hold our 2nd Conference on this subject later on in the year for local professional and government departments to work together and be more informed on this subject.
With the opening of our new Abhivyakti Empowerment Centre in Jodhpur soon as well another close to our existing 'Brothers for Sisters' Centre, Sambhali is growing in the number of projects it is able to achieve every year, with thanks to all our generous donors who have helped to contribute to improving the lives of all these underprivileged women and girls in the Jodhpur and Setrawa districts of Rajasthan.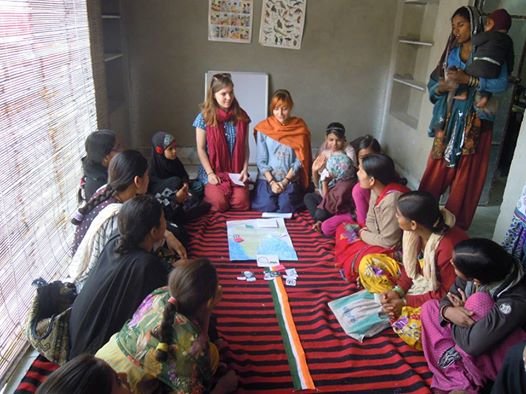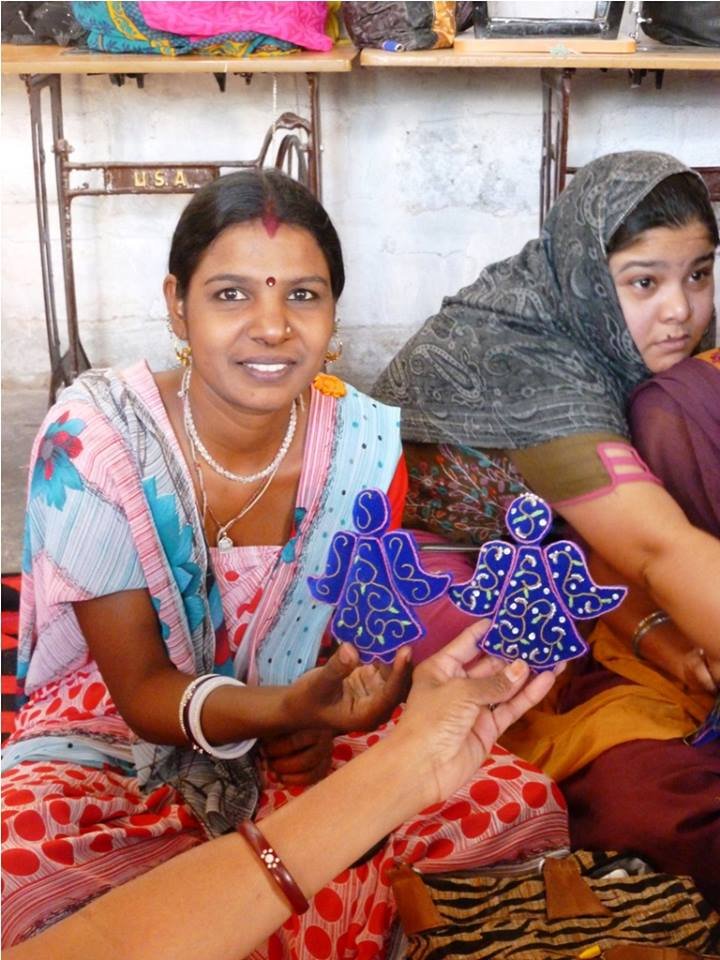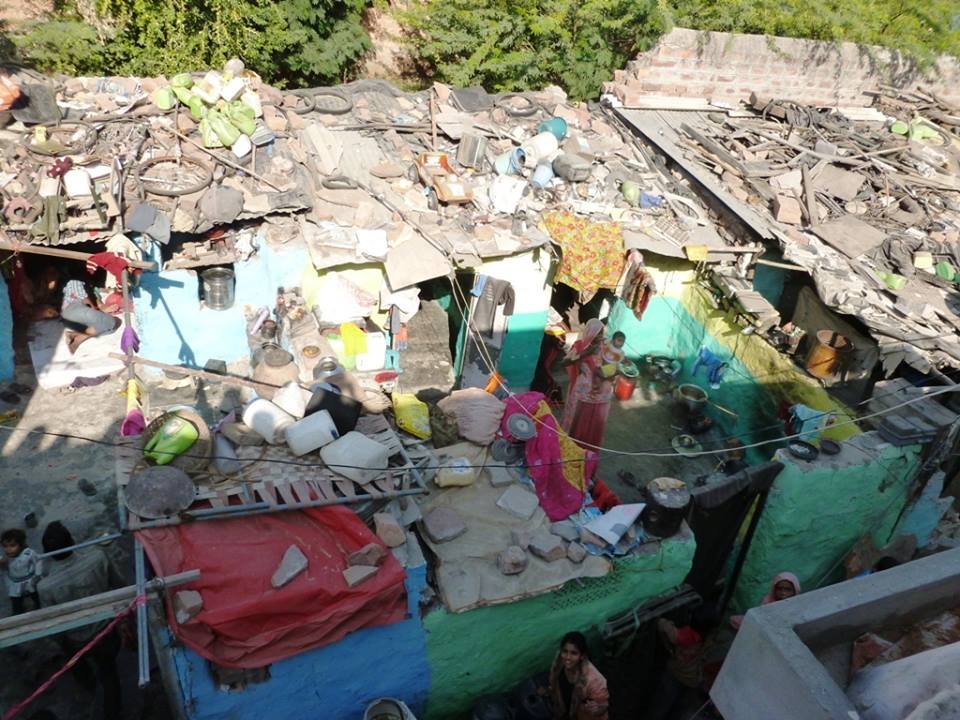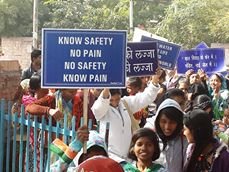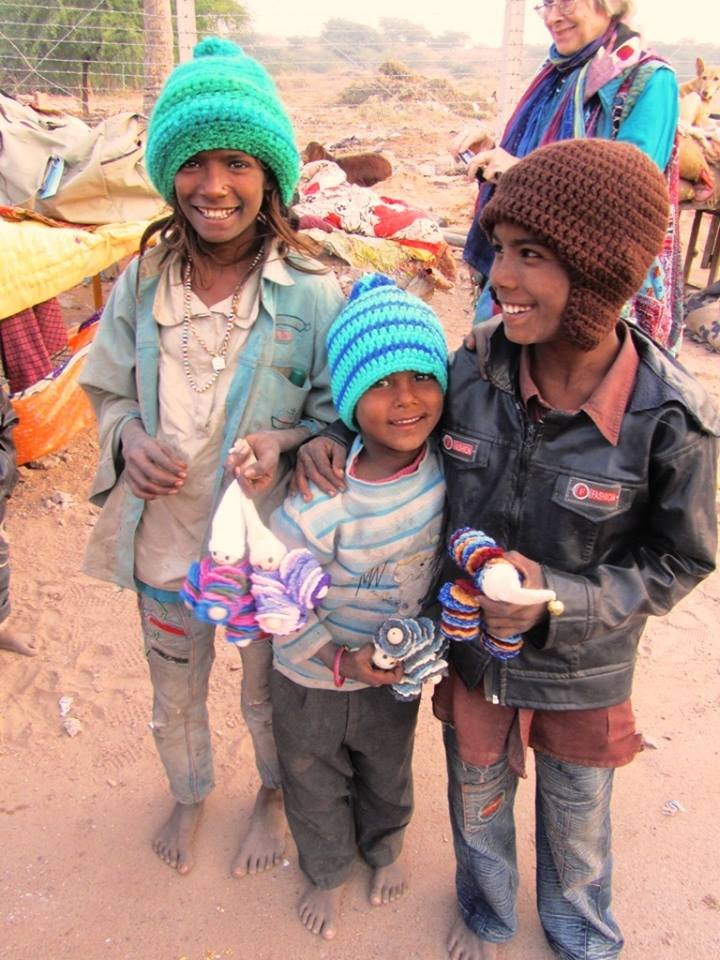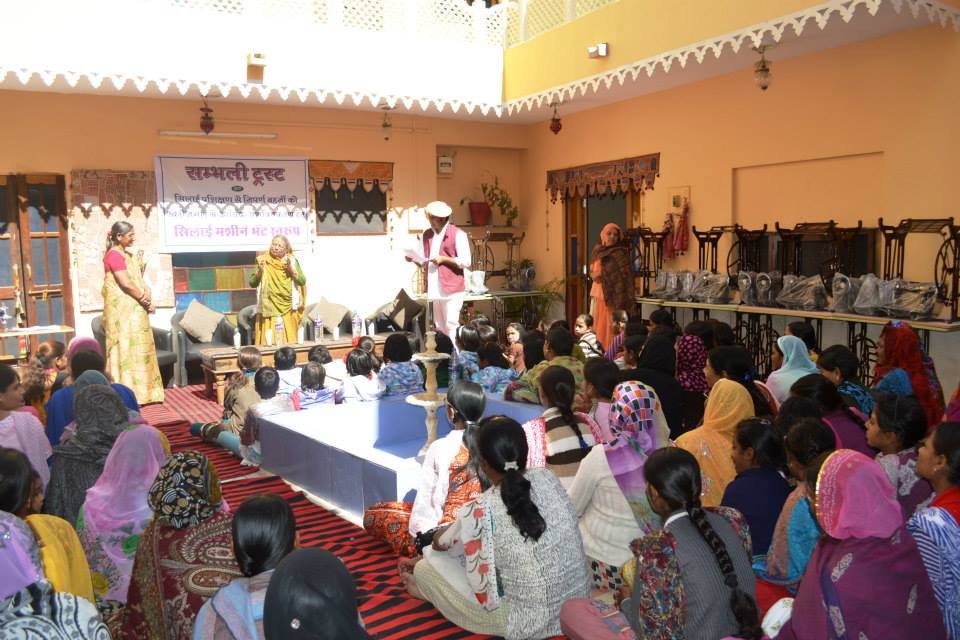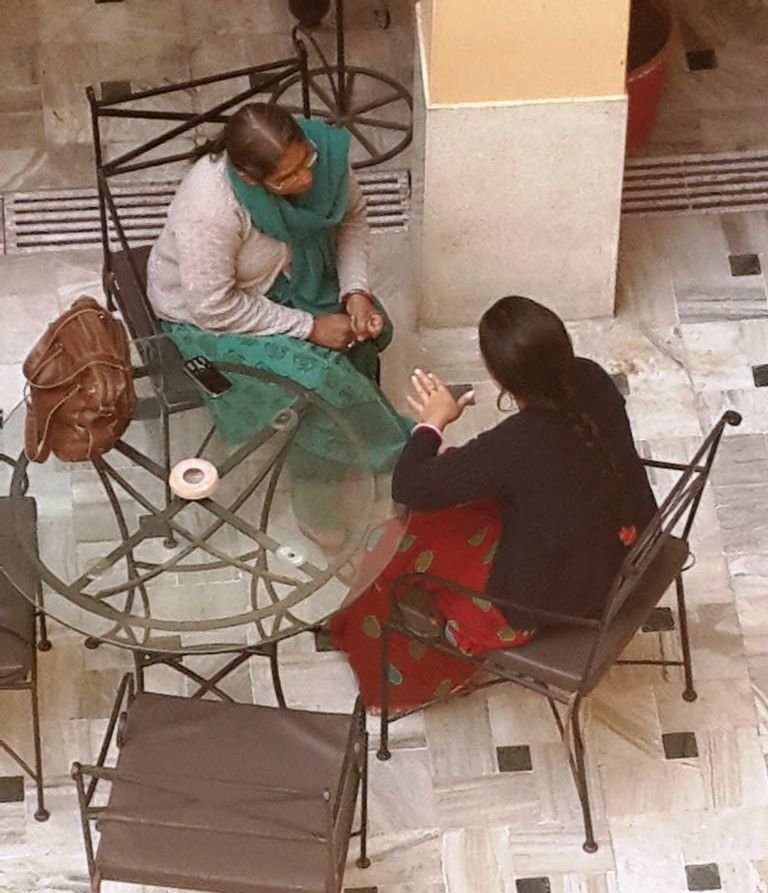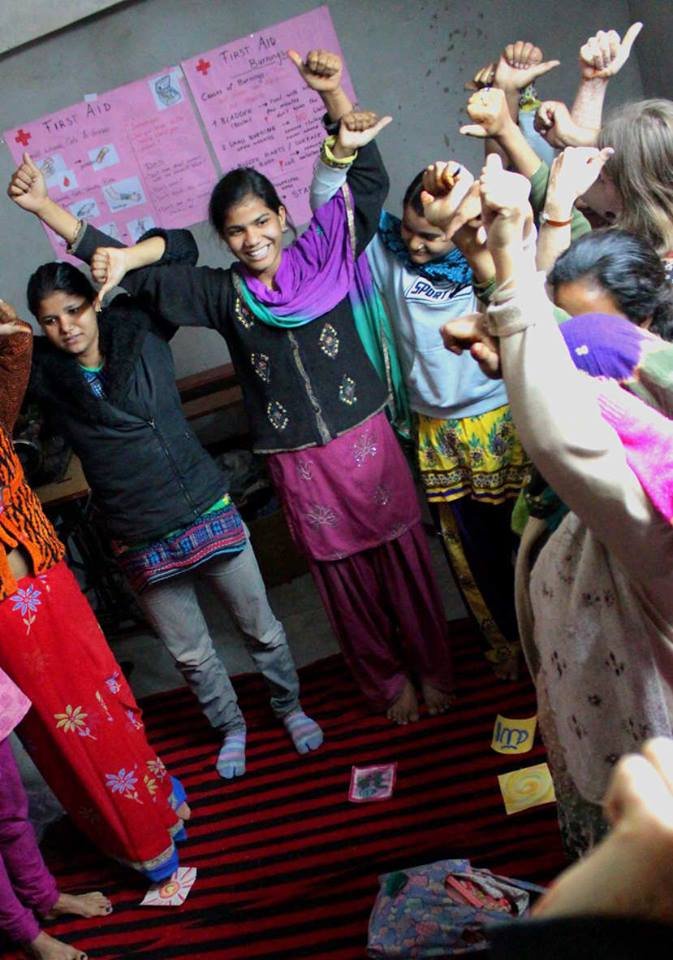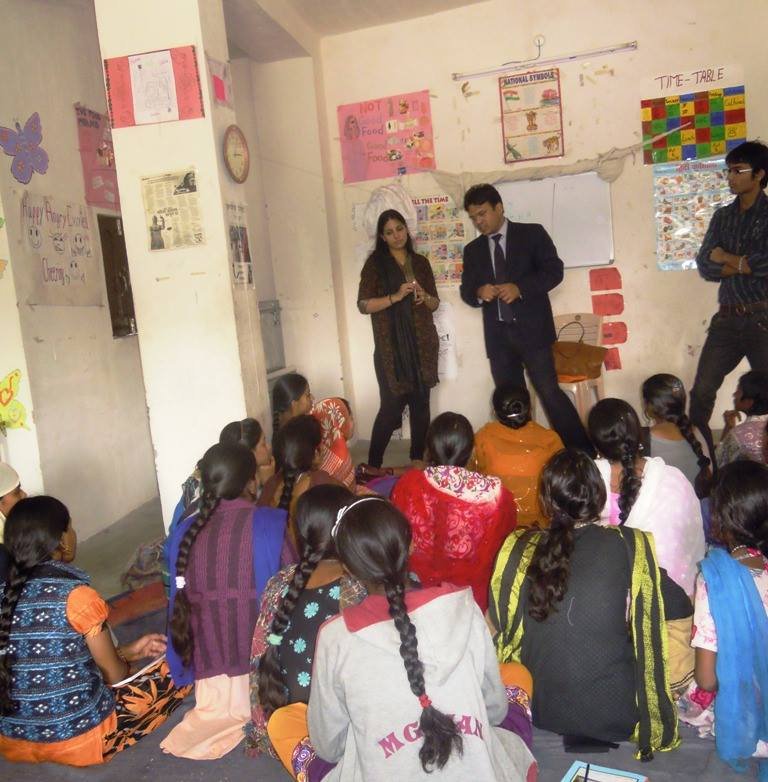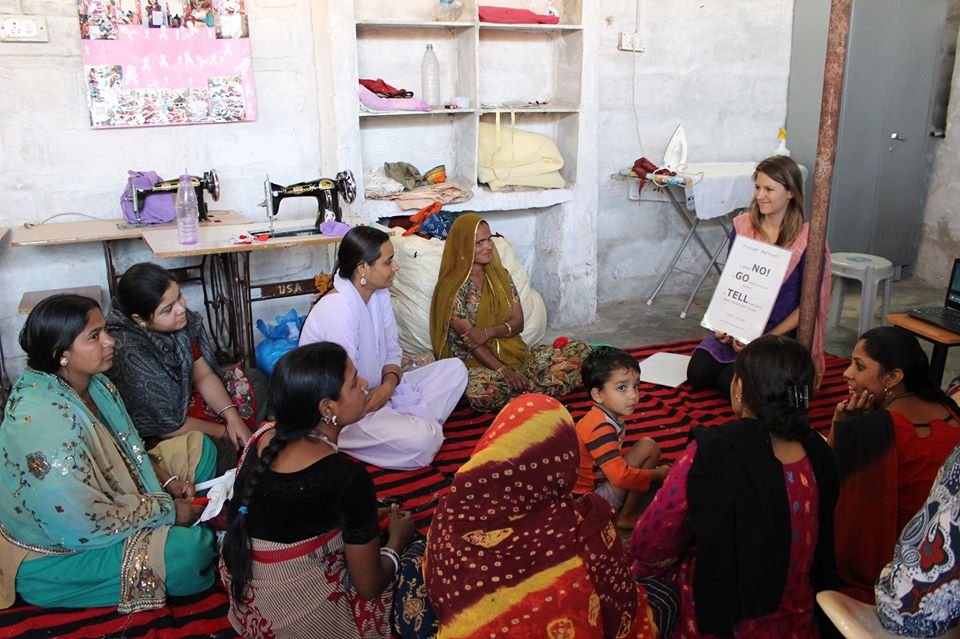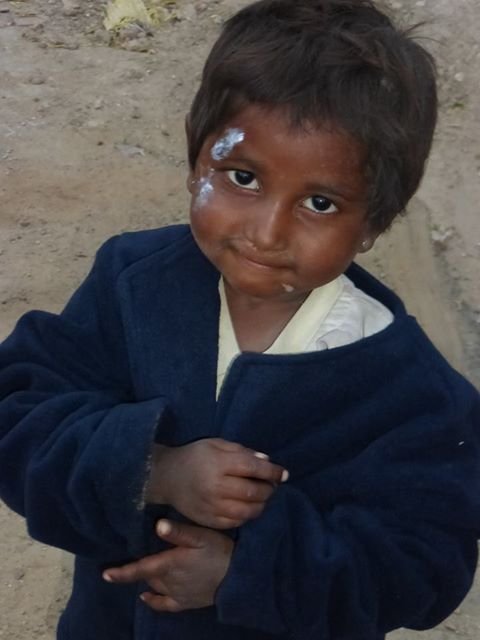 Links: