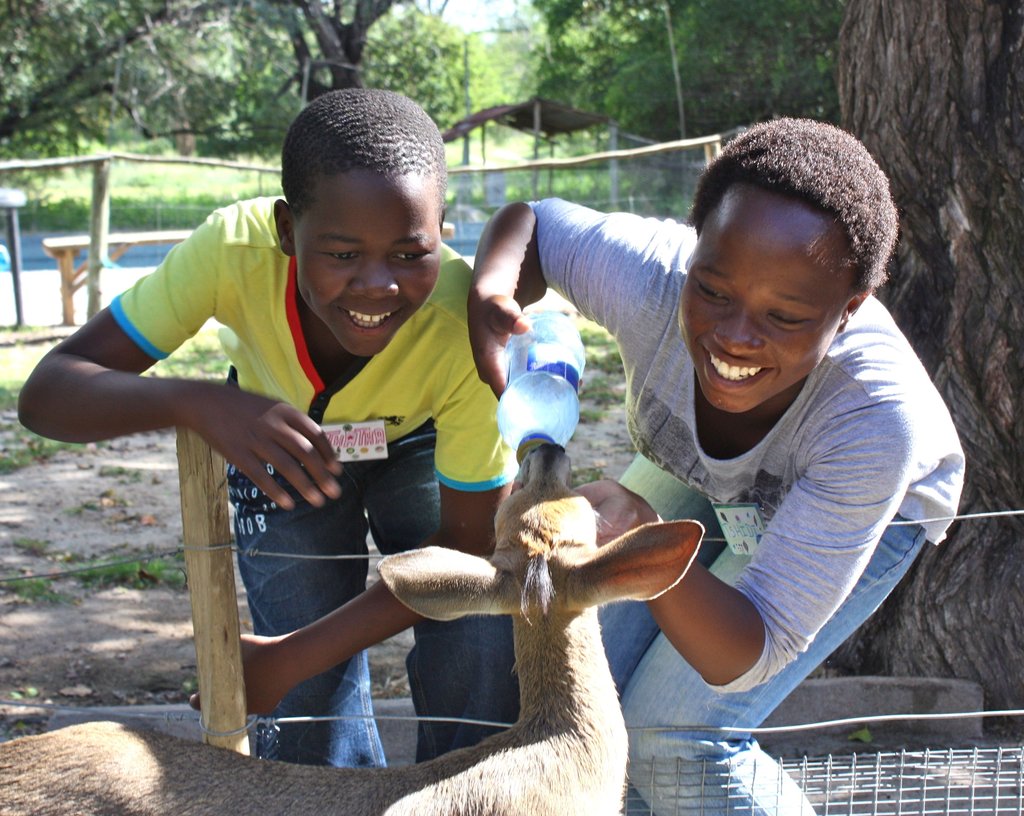 All we can say is WOW! Over a period of 6 weeks, with your help, we managed to raise an incredible $4349.25 to fund the first 24 children of 2014 to visit DAKTARI. We cannot thank you enough for your contribution towards this Christmas campaign!!
It was our hope to welcome children to DAKTARI from January 13th, as soon as the holidays were over, but our local schools would prefer all the children to return for a regular week of education at the beginning of the school year. We have to agree that this is probably best for the children, many of whom will be starting the school year in a higher grade. So, this means that the first 8 children will arrive for environmental education on January 20th and we are very excited to begin the teaching program again.
DAKTARI has created an education program that gives under-privileged youths the opportunity to become passionate about wildlife and conservation. It also allows them to receive the one-on-one support and attention that they so deperately need.
The Limpopo Province, where we operate, is known as one of the poorest, least educated areas in South Africa, with an estimated 78.9% of the population living below the national poverty line. In our local schools, there are often more than 50 students per class, allowing little opportunity for individual support. This means that many children get 'left behind' in the school system. In 2010, only 48% of school leavers passed their Matriculation exam (graduated), so it comes as no surprise that the unemployment rate in 2011 was estimated at 39.5%.* Of course, poverty plays a huge role in the destruction of the environment here in Limpopo, with locals looking to poaching and chopping trees as a means to support their families.
DAKTARI's mission is to educate and inspire our local underprivileged children to care for their environment through the medium of a wildlife orphanage. We want to encourage these youths to develop compassion for animals and to understand the economic benefits of conservation. Ultimately, we want to help these children to secure good employment within game lodges/reserves or in other eco-tourism roles. This is what you have contributed towards!
So what does a week of environmental education at DAKTARI look like? Each Monday we welcome 8 children for a 5-day visit. During their stay, the children experience daily hands-on interaction with the animals in our care, including feeding, cleaning, enrichment and dog walks. They also receive structured lessons on conservation topics, such as The Environment, Plastics, Animal Knowledge, Hunting & Poaching and Water Testing. They are taken on a bush walk with a trained field guide to discover animal tracks and trees and to learn more about the environment. They are also taken on a tour of a nearby game lodge to learn about the different job opportunities available to them in eco-tourism and to experience the thrill of a game drive. We have included some additional discussions on a variety of topics, like Politeness, Respect, Alcohol & Substance Abuse and Safe Sex, as these are important issues for teenagers in our locality and can have a profound effect on their employability and health in the future. Maths and English are also supported through fun and games. All of this is what you are making possible with your donation!!
In the next report, you will be able to read about the children who have directly benefited from your support. We can't wait to share their stories and happy faces with you!!
Until then, we wish you a very Happy New Year. Thanks again for making a difference!
*Statistics from statssa.gov.za and education.gov.za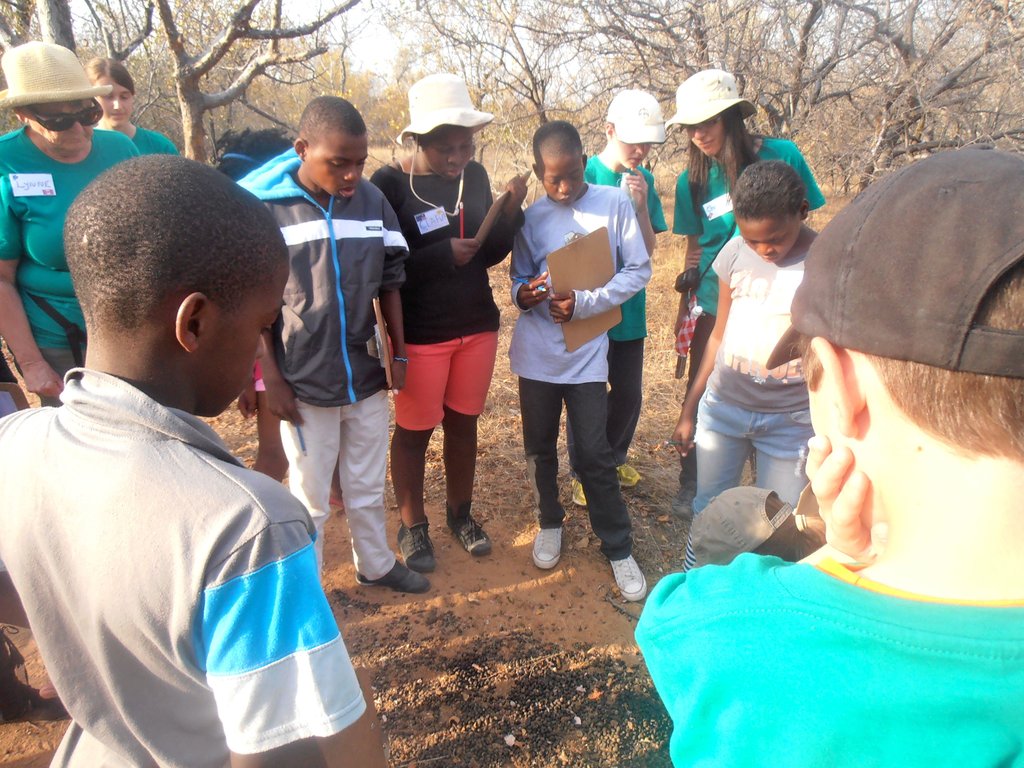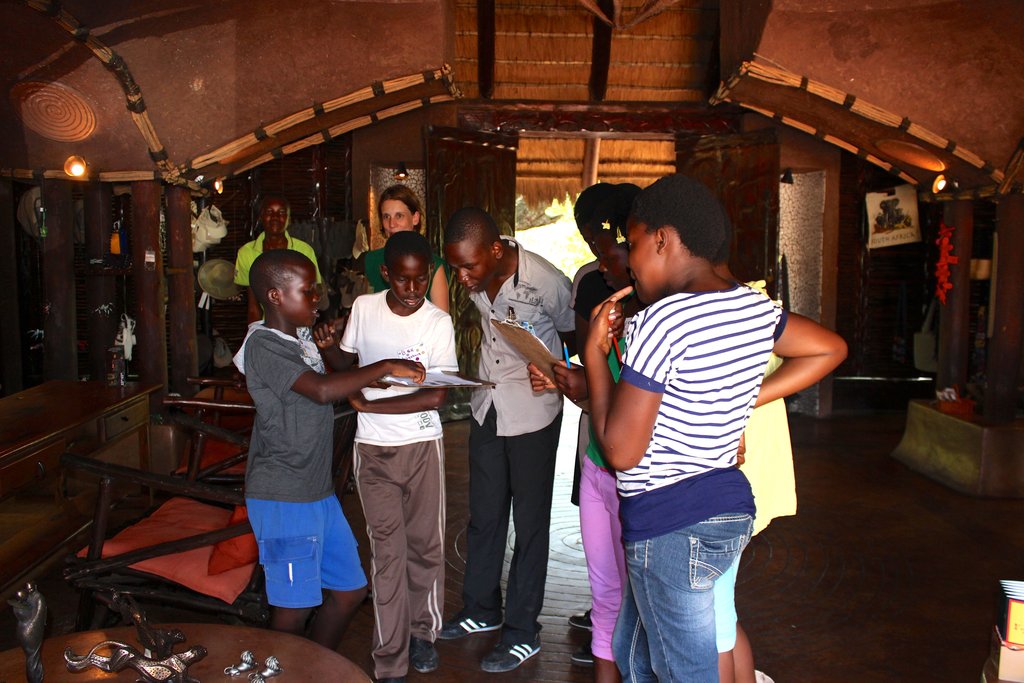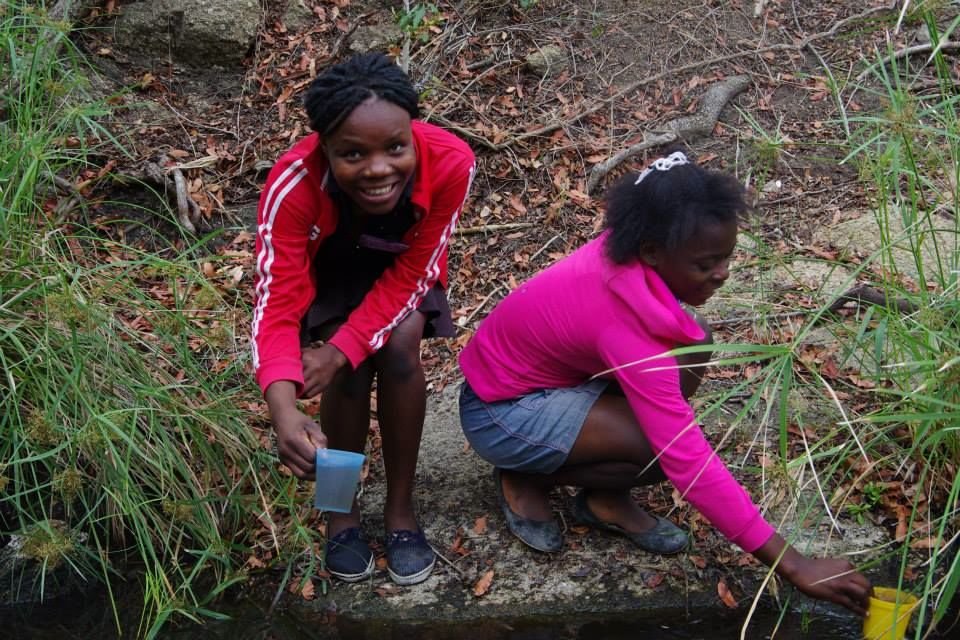 Links: