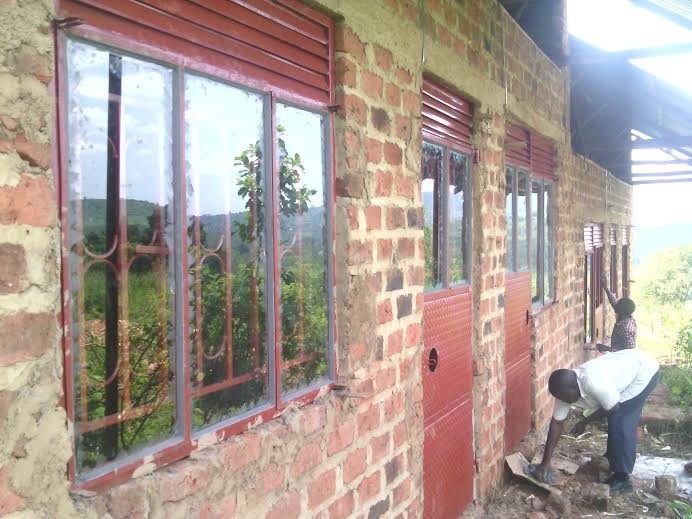 Hey!
Thanks for supporting Build a home for 50 children in Uganda.
Your donations always helps to keep the construction work going, so far we have fixed the strong doors and windows in the home to keep the kids safe. Our builders have just been fixing the glasses on the windows and doors, what does this mean? it means that its almost over.
The remaining bit of it is just to complete the wall plastering, fixing the floors and painting and that will be all.
What next? Kids will be ready to relocate in there without any problems.
The home will need to build a latrine, a kitchen, bathrooms and a wall fence to completely keep the kids safe.
This home is near a water source and this is not a protected water source and yet the whole community of over 500 people fetches water for drinking in this well, in future Mountains of Hope will work on this water source to enable the children and the whole community drink safe water.
"We have plans of building a guest house for our volunteers to live in, they will not need to sleep in a hotel when they are here" James, Project Leader. The project has a plan to put up a modern guest house just in the home where children will be living, this house will have running water, electricity, a kitchen inside and a toilet to make it condusive for the westerners while they are here.
Many kids will be albe to learn many things concerning income generation, farming and other things while in their own home.