Project Report

| Apr 21, 2020
New class room and desks for Bendele's children!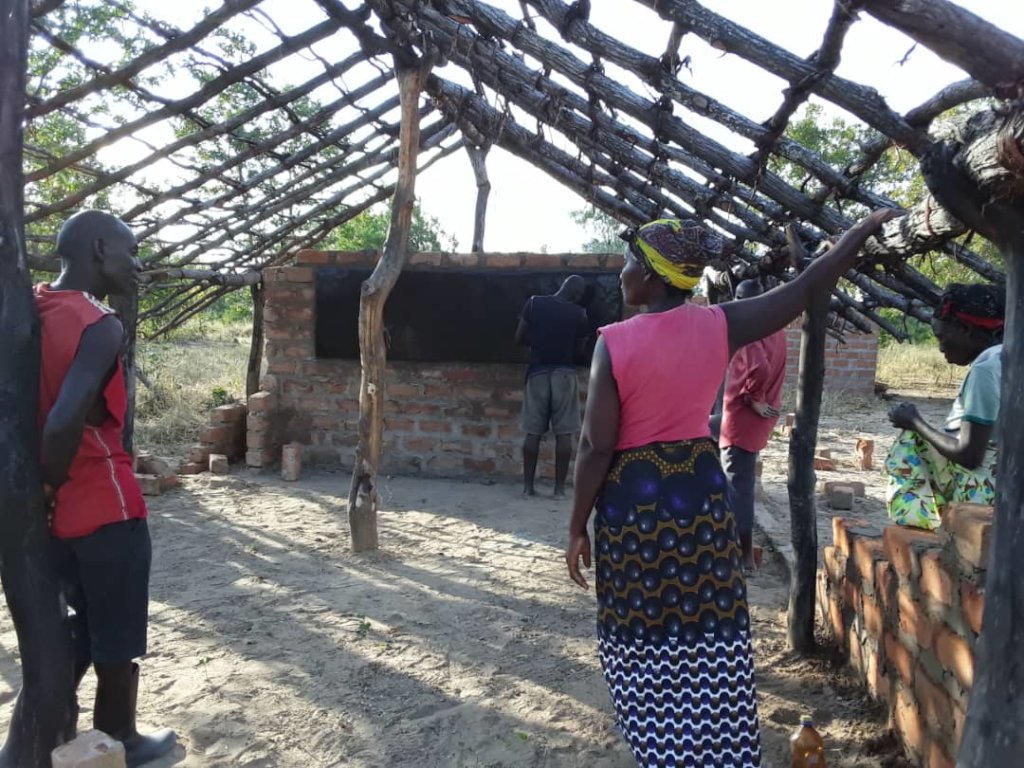 A great many things have happened from where we last left off in the Bendele project.
This project was created after a visit to the Bendele village. Given the remote location of the village, the locals decided to construct their own school premises and hire two teachers to provide education for their children. The construction was a very simple, traditional shelter with thatched roof, big enough to host all the 72 pupils and the two teachers. The shelter had a black board and not desks, so the children would sit on the floor but when it was raining, the structure could not be used because the floor was muddy and it would flood. Moreover, the big shelter was unstable and slowly collapsing.
In consulation with the 'Head Woman' of the village, the village board and the teachers, we decided to build, in place of the collapsing shelter, two smaller shelters with a low wall around them to offer protection against the rain. Additionally desks were to be provided along with a storage room for safe keeping. The storage room would also store the maize given by the government (the government provides maize for the children's lunch, provided there is a place to store it).
The response of the GlobalGiving community has been extraordinary! Thanks to you we quickly collected the amount needed, and sent it to the Bendele village. It is now with great joy that we share with you the developments:
1) one of the two school structures is finished, only the roof remains to be placed and they are collecting the needed materials as we speak. As shown in the photos, a brick wall is built around the shelter to protect it and the students from the rain and downpour.
2) the desks have also been purchased for the students and are being safely kept by one of the teachers until the construction of the storage rooms is complete.
3) The construction of the second class room has also begun, and we will update you as soon as it is finished.
Note worthy to mention that the progress of the project has been delayed due to the rainy season (October till March). Now that the weather is improving, the efforts to upgrade their village school have once again commenced and increased. We expect the conclusion of the project soon!
We thank you for your support and please feel free to follow updates from our other current projects!