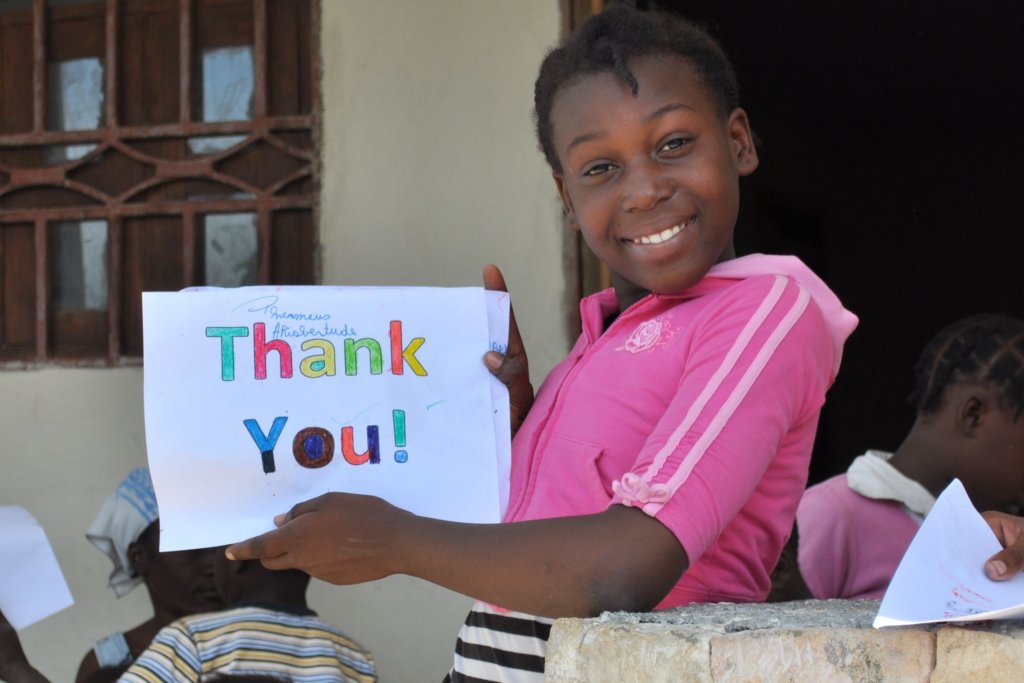 Thanks so much for helping to provide a safe home for Nathaelle. Nathaelle was abandoned at birth and she's spent her life living at the HTDC orphanage.
Despite the challenges she's faced Nathaelle dreams of becoming a nurse, and she always helps take care of the younger kids. The orphanage staff think of her as a younger sister.
The orphanage have always done well to keep a roof over Nathaelle's head, but safe houses large enough for all the kids are very expensive in Port-au-Prince, and the orphanage struggle to pay the rent. Without your help, Nathaelle was in danger of becoming a homeless street-kid.
But now, because of you, Nathaelle has a safe home for at least the next year. Your donations will also provide caregivers to meet Nathaelle's needs and also ensure that she has access to water and electricity.
Nathaelle has a bright future because you gave. There are so many things you could have spent your hard earned money on, but you chose Nathaelle. Thanks so much.
We'll keep updating you about Nathaelle and all her friends at the Hands Together to Defend the Children Orphanage right here on GlobalGiving. If you ever have any questions about how we're using your donation, please email Andy@IDVolunteers.org. We'd love to hear from you!
Thanks again for making Nathaelle's future bright, and our warmest regards!
For more updates about our work please like us on Facebook or follow IDVExec on Twitter. You can also email Andy@IDVolunteers.org is you would like to be added to our direct mailing list.