Why Josh Bersin Thinks Your Employees Are Your Best Ambassadors
Josh Bersin urges HR leaders to think of their organizations as a social system, not just a company. In today's demanding and fast-paced workplaces, companies need to focus on social issues and corporate citizenship.
---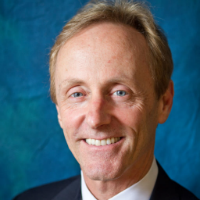 Josh Bersin
Founder, Bersin by Deloitte
Who He Is:
Josh Bersin founded Bersin by Deloitte in 2001 to provide research and advisory services focused on corporate learning. He is a frequent speaker at industry events and is a popular blogger on topics like work, talent, learning, leadership, corporate citizenship, and HR technology. Josh spent 25 years in product development, product management, marketing and sales of e-learning, and other enterprise technologies. Josh's education includes a B.S. in Engineering from Cornell, an M.S. in Engineering from Stanford, and an MBA from the Haas School of Business at the University of California, Berkeley.
Q: What disruptions are you seeing in the workplace today?

A: All over the world organizations tell me the workplace is more demanding, stressful, and fast-paced than ever. People are "always on," making work both exciting and difficult at the same time. From an individual perspective, younger employees are pushing back and telling employers they want a more holistic, healthy work experience. They want coaching, development, career growth, and a productive work environment. For CEOs and business leaders, this means we have to focus heavily on making organizations sustainable, meaningful, and healthy.
Q: How should human resources leaders adjust their employment practices to today's realities?

A: The word I like to use is "citizenship." HR leaders should educate their business counterparts that companies have to be good citizens: internally to employees and contractors, externally to customers and stakeholders, and globally to society and the environment. Businesses are being asked to take on a larger role in society, so it's important to think about the company as a "social system" not just a "company"—this kind of thinking will get people even more engaged at work, drive innovation, and really help business leadership focus on issues like fairness, transparency, inclusion, and sustainability.
Q: Research shows that global citizenship is on the rise, especially among millennials. How can companies and leaders practice citizenship?

A: As I mentioned, citizenship means many things. CEOs and boards should think hard about the company's products, services, and people strategies – would they be proud to see their decisions on the front page of the newspaper? Business leaders and managers should learn to have a "growth mindset" – focus on helping people grow and learn, not just do and deliver. And HR managers have to be strong coaches and sometimes push back on business leaders – highlighting the need for a corporate focus on equity, fair and transparent decision, and programs that really empower people in the organization. Remember the job market is as tight as it has ever been: If you want to attract high performing people, you have to build a business people want to be part of.
Q: According to data from Glassdoor, culture and leadership are three times more important than salary for a company's employment brand. How is citizenship important for a company's culture?

A: As I've written about many times, these social and citizenship issues are among the top drivers of employment brand. My research shows that "culture" and "confidence in leadership" is almost four times more important in driving employment brand than salary and benefits. Remember also that employees are your customers and ambassadors: When they're happy, they not only perform well, they "sell" the company to others, who in turn become customers or possible new employees. It's a virtuous cycle if you do it well, especially today when we are all so concerned about political and environmental issues.
Featured Photo: 53 Computers for Disadvantaged South African Youth by Afrika Tikkun