Hurricane Dorian Relief:
What's Happening and How to Help
With strong winds, Hurricane Dorian has had a destructive path in the Caribbean and the United States. Each of the projects below will support Hurricane Dorian relief efforts led by GlobalGiving's vetted nonprofit partners. You can donate directly to a specific project, or you can give to GlobalGiving's Hurricane Dorian Relief Fund.
Donations to GlobalGiving's Hurricane Dorian Relief Fund will be divided among our vetted nonprofit partners on this list relative to where the need is greatest. This list of responding organizations and their recovery projects will continue to grow as our partners in the affected areas have the capacity to post projects and updates.
We believe organizations that are deeply rooted in local communities are often in the best position to provide long-term support for disaster victims. By funding the relief efforts of locally driven organizations, donations to GlobalGiving's Hurricane Dorian Relief Fund have the potential to build stronger disaster-response capacity so that our nonprofit partners in the affected areas are better equipped to face future disasters. Read more about our approach to disaster relief here.
Hurricane Dorian Relief and Recovery Projects by GlobalGiving's Vetted Partners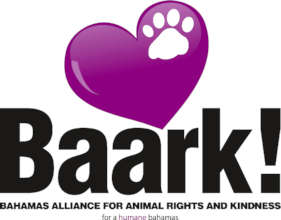 Baark! will be working in collaboration with other organizations to do what we can to assist animals (pets and strays) affected by Hurricane Dorian. Whether it is sending food and supplies to the affected areas or helping to feed and care for rescued animals that are transported to Nassau. We are located in New Providence. Any donations you send will go directly to help animals.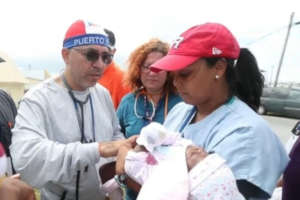 Hurricane Dorian has devastated the Bahamas. This fund provides basic hygiene necessities (diapers & period products) at no cost survivors of Hurricane Dorian in the Bahamas. Diapers and period products are overlooked, yet crucial basic need. With your support, we can distribute hope and dignity to people in their time of need.
This project will provide much needed disaster relief aid to the Bahamas. Every year thousands of tourists head to the beautiful country of the Bahamas to enjoy their beaches, hotels, and wonderful people. However, the average tourist does not realize the poverty that exists in the country. This poverty combined with an extremely powerful Category 5 storm like Hurricane Dorian has had terrible consequences.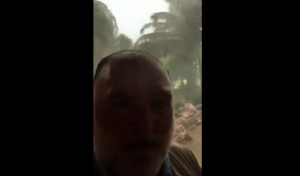 Hurricane Dorian is the largest hurricane to ever hit the Bahamas as a catastrophic category 5 storm with sustained winds of over 185 mph. Our Relief Team has been in the Bahamas since before the hurricane hit and is ready to provide meals to those impacted as soon as the storm passes. Additionally, we have teams and kitchens prepared to serve meals in Florida as the trajectory of the hurricane is still uncertain.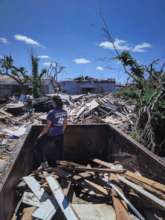 On September 1, 2019, Hurricane Dorian made landfall as a Category 5 hurricane in The Bahamas with wind speeds in excess of 185mph. This project will support AHAH's long-term relief efforts in the Bahamas, as we work to help under-resourced and heavily impacted communities recover from this devastating storm. Our team of compassionate volunteers began work on October 1st and will continue working for 2+ years to make sure full recovery is a reality for the children and families we serve.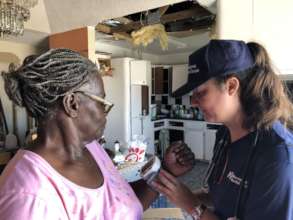 Increasing all the way to a life-threatening Category 5 storm at its peak, Hurricane Dorian has pummeled the Bahamas, wreaking havoc in the islands of Abaco and Grand Bahama. Hurricane Dorian then moved along the southeast coast of the U.S, devastating Ocracoke Island in North Carolina. International Medical Corps is in the Bahamas to address most urgent needs, and deploying to North Carolina to support affected areas in the wake of Hurricane Dorian.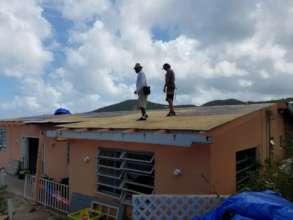 After hurricanes Irma & Maria, our team developed a rebuild program for St. John. The program facilitates construction solutions, focusing maximum impact on the under-served in our community. This includes the senior roofing initiative, adding required structural reinforcements, AND making homes habitable. We are already dedicated to reintroducing thirty displaced seniors safely back into their homes before the impending hurricane season. Our setback now is funding for materials & skilled labor.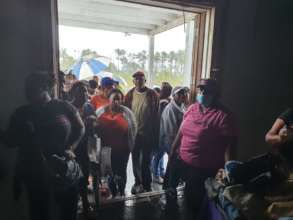 Thousands of families remain without electricity, drinking water or a safe roof to protect their families. Recovery can take months and everyone's participation is necessary. Our teams are assisting with immediate needs. The reconstruction phase is just started. We are supporting several organizations focusing on women and kids. Unemployment is reaching strategic numbers and we need to take kids away from the danger in the streets.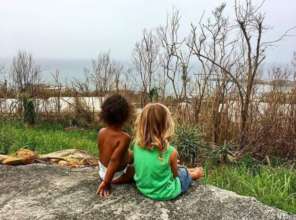 The St. Thomas Recovery Team (STRT) is the long-term recovery group of St. Thomas, US Virgin Islands. STRT is made up of non-profit organizations focused on rebuilding and repairing owner-occupied homes that were damaged or destroyed during Hurricanes Irma & Maria in 2017, as well as 2019 Hurricane Dorian. STRT works to ensure that the most vulnerable among Virgin Islanders can safely return to their homes as quickly as possible.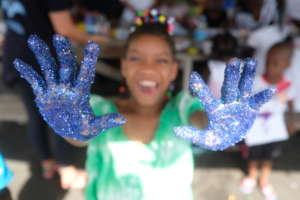 Hurricane Dorian lashed the Bahamas with winds of up to 295 km/hr, starting on 2 September 2019. Within three days, IsraAID deployed an emergency response team to the Bahamas to provide urgent humanitarian aid for affected communities. The team is working both in Grand Bahama, which was hit directly by the storm, and in shelters in the capital Nassau to distribute relief items, provide psychosocial support and child protection activities, and Water, Sanitation and Hygiene (WASH) solutions.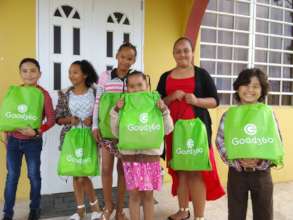 Good360 seeks funding to ship desperately needed products to nonprofits working on Hurricane Dorian recovery in the Bahamas. Our partners are assisting communities in the early stages of recovery, but they have many unmet product needs. With your funding, Good360 can ship products donated by our corporate donors, like Soap, Personal Hygiene, Diapers, Wipes, Socks, Underwear, Flashlights, Earplugs, and Cleaning Products. Good360 has these products, we just need help covering the cost of shipping.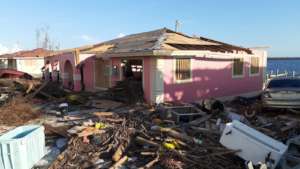 This disaster relief fund will support people impacted by Hurricane Dorian in the form of emergency supplies like food, water, clothing, personal hygiene, and medicine in addition to longer-term recovery assistance to help residents recover and rebuild. All donations to this fund will exclusively support relief and recovery efforts in Sweetings Cay, Grand Bahama which was completely destroyed by this storm.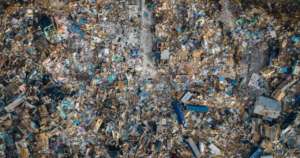 Communication among those organizations and individuals responding to Hurricane Dorian was critical for saving lives and restoring normalcy. After Dorian wiped out the Bahamas communications and internet infrastructure, it was impossible for first responders to communicate and direct rescue and recovery efforts. NetHope, a consortium of global nonprofits and tech companies, stepped in to provide the powerline of internet and communications technology to get responders where they needed to be.
WARNING: Javascript is currently disabled or is not available in your browser. GlobalGiving makes extensive use of Javascript and will not function properly with Javascript disabled.
Please enable Javascript
and refresh this page.