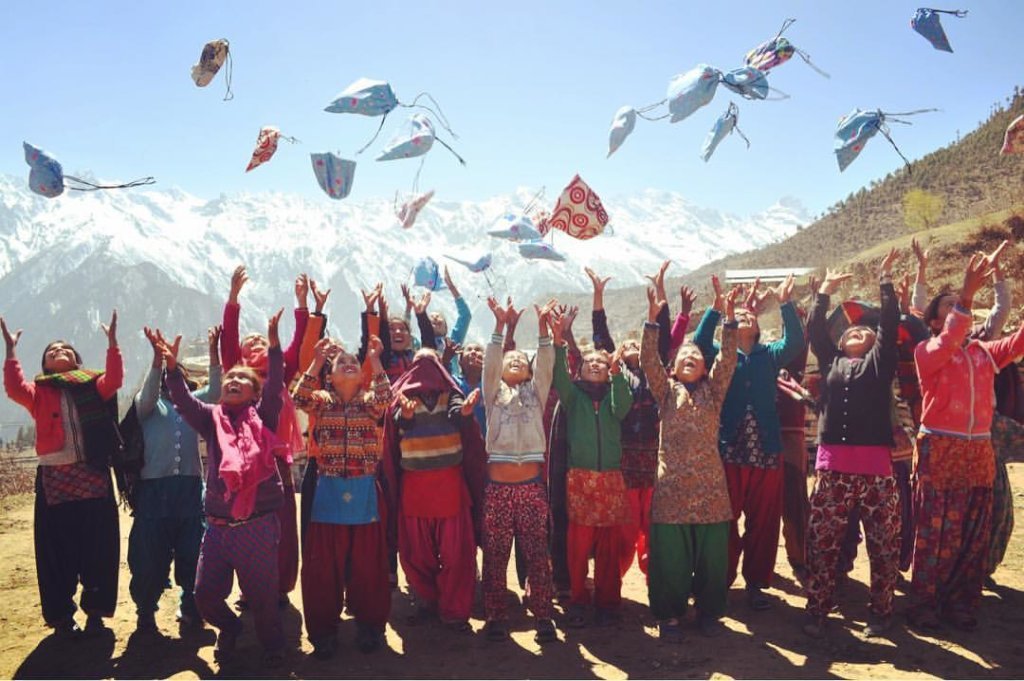 This March, we held one of our most exciting campaigns, the second annual Girl Fund Campaign! During the month of March, six projects secured spots in the Girl Fund for the year based on community support and organizational impact. From Nepal to Nicaragua, these six projects work to provide greater opportunities for women and girls in all corners of the world.
It is our pleasure to introduce you to the Girl Fund projects for the next year. We can't wait to continue to see the incredible work they do.
Days for Girls' Shattering the Shame project is a community-led push in Nepal to dismantle the stigma for girls surrounding menstruation. Local leaders are altering the dialogue for women and girls through talking circles, a women's health curriculum, awareness campaigns, and the distribution of menstrual hygiene kits.
2. Empower and Educate WISER Girls in Rural Kenya
WISER International provides young women with the resources they need to be change-makers in their own communities. They do this through providing education, psychosocial support, healthcare, and clean water.
3. Playing (Soccer) for Change in Nicaragua
Through sport, Soccer Without Borders strives to empower the next generation of Nicaraguan girls. Using a combination of on and off-field activities, including school scholarships and tutoring, Soccer Without Borders' program opens opportunities for girls that they may not have otherwise.
4. STEM Camp for Girls in Minna, Promoting Creativity
Timeout for Africa Education and Sports Foundation is inspiring girls in Nigeria to be innovators of the future by incorporating STEM programs in primary schools. Their work inspires both creativity and leadership in girls by providing basic supplies and creating an environment for students to explore scientific issues and think critically about the world around them.
5. Free, Educate, and Empower Girls in Rural Haiti
Beyond Borders works to train and mobilize grassroots leaders in communities to prevent child slavery. They do this by increasing girls' access to quality schools, launching Girls Clubs to provide safe spaces for organizing and sharing, and expanding efforts proven to prevent violence against women and girls.
6. Support Women's Peacebuilding in Pakistan
Association for Behavior and Knowledge Transformation aims to increase women's political participation in the face of extremism and conflict in Pakistan. Their project empowers women through documentation, political training, and the creation of a forum where they can voice their concerns to policymakers.
Your donation to the GlobalGiving Girl Fund is helping girls across the world pursue an education, become STEM professionals, lead their communities, and so much more. Thank you for your continued commitment to them!