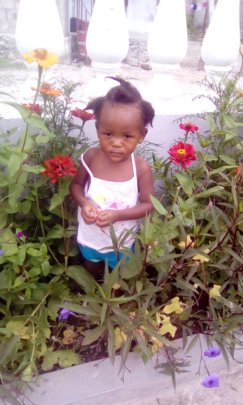 FOLLOWING the traumatic, devastating affects of Hurricane Matthew in October, where many lost everything – including their homes, clothing, school supplies and school buildings - we were able to assist over 300 children to continue their schooling in January! The need was greater than before the Hurricane as many families who were previoulsy able to pay the registration, uniform and supply fees had nothing left and no means of livelihood until they could grow their crops and rebuild their homes. And an especially busy time for Little Footprints Big Steps Child Protection Organization!
AS this school year comes to a close and children finish their yearend exams, they can have the simple joy of knowing that they will be able to continue learning and gaining knowledge and confidence when the new school year begins. Through your support, some of those children will also participate in summer school activities such as music camps, English lessons, art and cultural recreation.
SPRING flowers in full bloom at our Girl's Transitional Safehouse – but the most beautiful 'flower' of all is little Neissa (photo). She was abandoned in December and has filled the house with her sweetness ever since. A milestone for one of LFBS youth, Vedette – she will be graduating as a TEACHER from her post-secondary studies on July 9th – a photo of that wonderful event will be included in our next report!! One of the Morgan first met her in 2010 and 2011 – when she was one of the children in the corrupt orphanage that became the catalyst for the founding of Little Footprints Big Steps Child Protection Organization! We reunited her with her family in 2012. This incredible next step on her journey toward a future with dignity and self-sufficiency is a tremendous achievement and a motivating example for others that this truly is possible!
EVEN our Safehouse security and healing dog, Sasha, had a special spring event - she gave birth to a litter of puppies on Easter Sunday (photo)! They are a wonderful mix of Great Dane and Bull Mastiff, and will be a new generation to provide love and security to others.
NEW beginnings that you have helped create...in 2015, LFBS found 8 year old Guerna in the paediatric ward of the General Hospital. She sat alone, propping her body up, wincing, tears of pain rolling down her face. Her entire midsection, shoulder and legs were covered in severe, open burns. Her hair was white with malnourishment and her eyes were sunken. When Morgan asked her age, she didn't know. When her entire body had been burned, it was only her old brother who took her to the hospital and stayed with her. When we found her she was fighting infections as her gaping wounds seeped puss (photo). TODAY, thanks to our dedicated team and her caring sponsor, she's healed incredibly! Her brother has remained at her side and they are living with family friends in Port au Prince. She has had several more surgeries to enable her to lift her arm, increasing mobility. She has such a brilliant smile and is tremendously happy to be able to attend school for the first time (photo)!
FOLLOW-UP to Wubinson, who we introduced you to in our last report: Following Hurricane Matthew in October 2016, people in Southern Haiti became very desperate. Poorly organized aid distributions resulted in chaos as people fought for food and during one incident in November 2016, several children were shot. One of those children was Wubinson. He had left his distant rural community and traveled on his own to Les Cayes, so his parents had no idea where he was or what condition he was in. He laid, alone, for eight days in the general hospital with two bullets in his head and absolutely no medical care – not even painkillers. He hadn't been fed and was too weak to walk on his own. Local Social Services referred him to LFBS and we quickly transferred him to a hospital in which he had eye surgery to remove one of the bullets. His family home had been completely destroyed by the hurricane and his mother made a makeshift shelter covered with sheets – she didn't even have a tarp (photo). Once Wubinson was healthy, he was reunited with his family and began attending school. However, doctors were concerned about Wubinson's wounds staying clean in such unsanitary living conditions. NOW, we through strategic partnerships and amazing supporters, this family now has a clean, safe home (photo)!
Because of YOU, these children can know a life with their families, with healthcare, safety, education and joy – the chance for a real future! Please share with friends so that they too can be catalysts for true and continued change.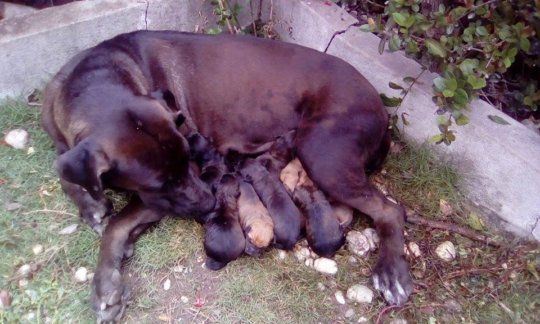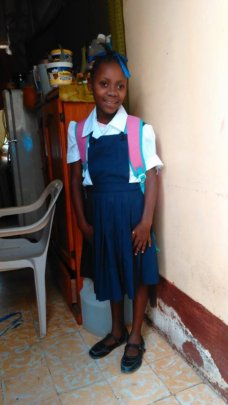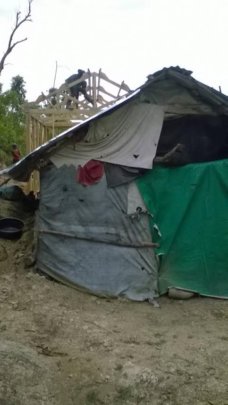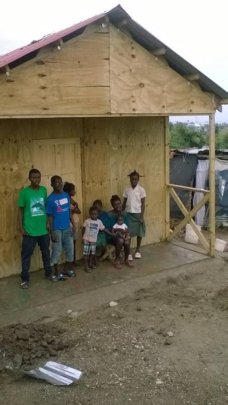 Links: