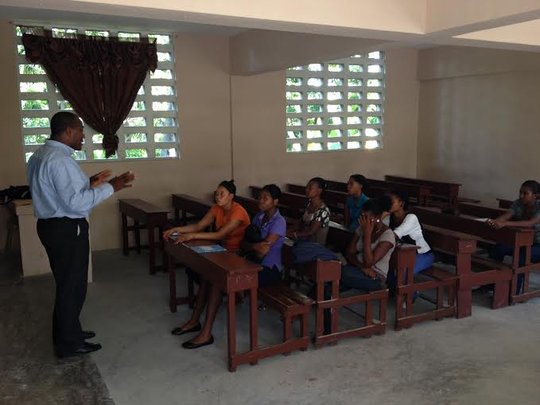 Although we are just a few weeks into 2015, it promises to be a very full and exciting year for the work of Little Footprints Big Steps! Part of those BIG STEPS include ensuring that a self-sufficient future is possible through life skills and vocational skills training.
A new training program and career opportunity for our youth is underway in collaboration with the Oceanlink Marine Training Institute as they opened their first classes in Les Cayes. The training program includes:
1) a)English and Spanish language
b) International culture training
2) Cruise Hospitality (1 year program with international training and certificates)
a) Housekeeping and Laundry
b) Food Preparation and Provision Store
c) Food and Beverage Service
The students will do practicums in the tourism industry in Les Cayes and upon successful completion will be offered employment with a cruise ship line! We have initially enrolled 4 students to begin this training in tandem with their continued high school work and tutoring. This is another clear example of LFBS' objective of moving our children and families toward self-sufficiency as well as a further opportunity for LFBS to support and collaborate with local organization.
We also have seen five of our youth and one staff complete a solar panel building workshop with Green Energy for Developing Countries Inc.. While in Leogane for the training, they not only gained the skills on how to build the panels, but gained insight into sustainable energy and work as a team.
Your donation also helps support life skills training at the Transitional Safehouse. Our wonderful cook and tutor, Madame Belle excels in providing hands on teaching and learning opportunities!
The fifth anniversary of the devastating earthquake of January 12, 2010 resulted in worldwide media focus on Little Footprints Big Steps work and the organization's young determined founder, Morgan Wienberg.
TakePart World online newsmagazine:
TV Interview January 12, 2015
https://drive.google.com/file/d/0B_q2P8_CK9fKV185MXlUUnJhR3c/view
Online travel magazine:
CBC World News article:
We are also pleased to provide the statistics for donation distribution: Programs/Services: 89.8%, Administrative: 8.9%, Fundraising: 1.3%
Thank you so much for being a part of this work. Every step we take, you are with us!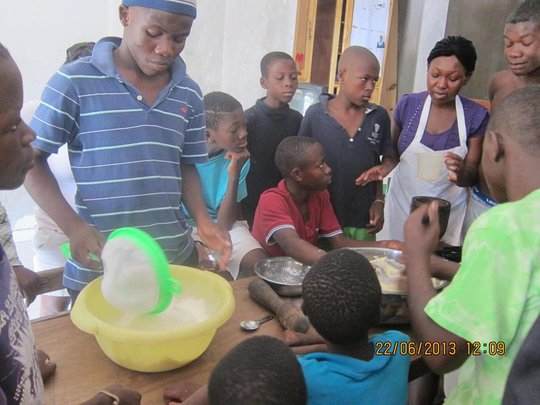 Links: