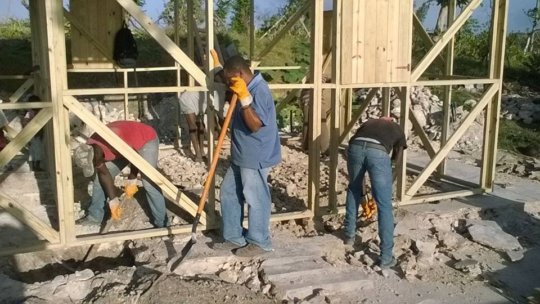 The amazing co-founder and Head of Haiti Operations, Morgan Wienberg, a fitness enthusiast when she gets the chance, recently reflected that "Life is like a workout: When you accept a challenge - try something difficult, or new, or heavier than you're used to handling - that is when you grow. That is when you learn that you're stronger than you thought!" In the short months since the devastation of Hurricane Matthew, the examples of our children, families, staff and communities rising to the challenges are everywhere!
Homes have, and are, being built and repaired in Hurricane aftermath, led by LFBS staff and workers including the family members as well as LFBS youth as skills training for components of home building. Having a basic shelter is a huge step forward! (photos)
A New Year and back to the important work of learning...it's school time! Uniforms, shoes, books, school supplies lost in Hurricane Matthew's devastating path have been remade or repurchased thanks to your support. (photo) Schools have been repaired and reopened. School also begins for the boy, Wubinson. who in October - was laying abandoned at the hospital, with two bullets in his head and, following the surgery to remove a bullet and his eye, he remained in LFBS care at our Safehouse until he was well enough to be reunited with his family.Well, here he is, a happy student! (photo)
Our outstanding staff team have participated in numerous training sessions, building their capacity, confidence and knowledge-base: Informed Trauma Care training workshops, with UNICEF for training in the identification and referencing protocol for malnourished children, Gender Based Violence with OXFAM, (photos)
Outreach and Advocacy - Medical and Agriculture. Our Outreach Medical team continues to provide consultations and care to children and families in both Les Cayes area and the communities of the southern peninsula. Our medical team has also facilitated medical clinics in vulnerable orphanages, resulting in reports of concern to the Haitian Social Services staff that we work along side. This includes abandoned babies in the general hospital. Agriculture training and replanting continues under the expertise of LFBS's local Agronomists. Replanting crops and trees – all of which were destroyed, during harvest time, in the hurricane, will mean not only food security, but provide opportunity for income as well. Re-establishing crops, nurseries, and grassland is also a critical aspect to support the ecosystem and environmental recovery. (photos)
Proud and excited to help spread the message during Karnival – our children, wearing t-shirts bearing the same message and logos of the large banner they carried – joined in the parade down the main streets! "Pwoteje timoun yo se Konstwi yon demen miyo! Protecting children is building a better tomorrow!" (photo)
Many thanks to each and every one of you for the support you have provided for each child, family member and staff to meet the recent, unimaginable challenges, and to not only survive and work toward recovery from October devastation...but to RISE UP! Along with photos, you will find a link below to our Annual Report.
YOU helped this to happen <3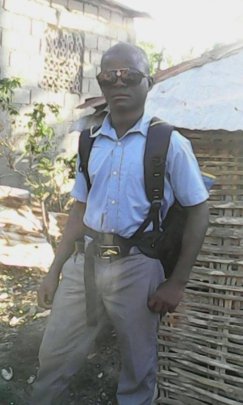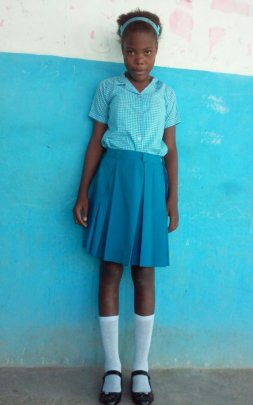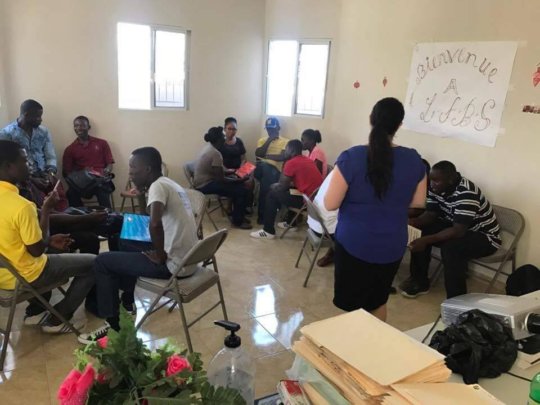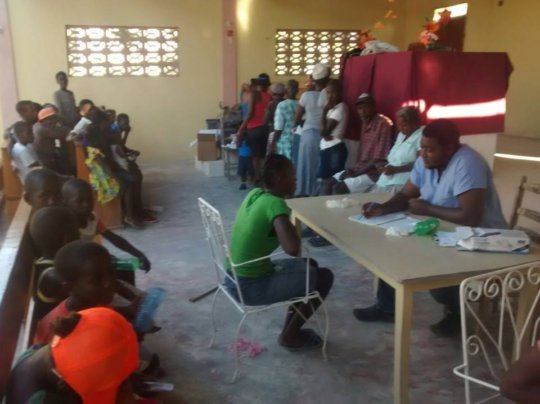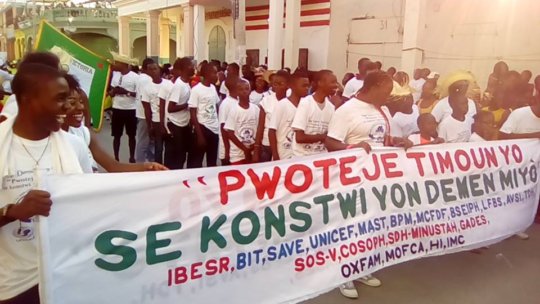 Links: