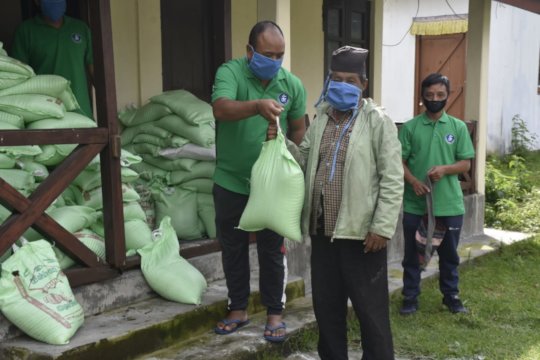 "Hope is important because it can make the present moment less difficult to bear. If we believe that tomorrow will be better, we can bear a hardship today."
- Thich Nhat Hanh
Dear patron,
Today's updates are on hope and resilience – how they keep us going in the face of adversity.
The world is battling the COVID 19 pandemic and we are all in this together. We are grateful that your generous support for our work never ceased despite the difficult times. And neither did our teams stop working.
Conserving Asian elephants and their habitat is one of the priorities for our organisation. We are honoured to share this responsibility with generous donors such as yourself, the communities dwelling around protected areas, the forest departments of various states, frontline forest staff, our network of local conservation organisations and individuals amongst others.
The pandemic crippled the world with nations getting locked down and caught us all off guard. Our stakeholders- especially the local communities living around protected areas and the frontline forest staff (which includes the daily wagers, casual labourers and the temporary staff in addition to the permanent Forest Department staff members) – were severely affected. A disrupted supply chain worsened by their remote habitation resulted in poor access to even basic necessities like food grains and sanitization facilities.
Our teams however reached out to these communities, in and around our project sites. So far we have provided ration and safety gears (facemasks, gloves, and sanitisers) to over 800 frontline forest staff and nearly 6000 forest fringe dwelling community members living close to elephant and other wildlife habitats.
Wildlife Trust of India has been working with these communities and rangers for over two decades, and we understand their role as Guardians of the Wild. Their role in elephant conservation (along with protecting other species) is indispensable. While they are the frontrunners of conservation, we continue to stand by them as they help keep wildlife #Foreverwild.
We are hopeful that things will be better soon. Till then, stay safe!
Warm regards,
Team WTI