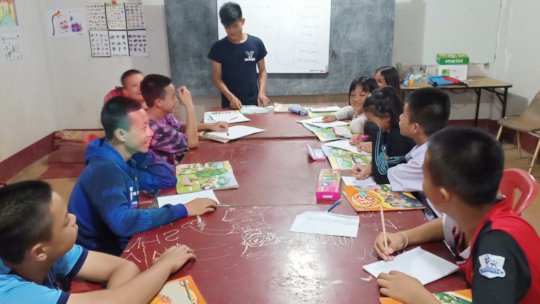 Dear Friends,
We hope this message finds you well.
What's new?
In the last few months we've been preparing for our 2019 AGM, coordinating our on going projects in Thailand and Myanmar and taking stock after our short hiatus.
In our last report we updated you about our new project, the Pu Dooplaya Junior College (PDJC)'s Summer School Programme. We are delighted to report back that the Summer School Programme was a great success and we are excited to work closely with the team on an on going basis.
Want to donate to this exciting project?
If you want to help us support this refugee leadership and education project you can easily do so by donating to our GlobalGiving project. As before our GlobalGiving project is a collection pot from which we fund all of our education projects.
What's coming up?
On the first week in November we'll be hosting another Teacher Training Workshop at Koung Jor refugee camp. This will be faciliated by the same trainer as last time and is geared to build on the content from the previous training. We've been informed that there are now more teachers and teacher assistants who are eager to learn the tricks of the trade.
Tom and myself will be visiting New Zealand in December and Thailand in January to touch base with our supporters, projects and fellow organisations. Our youngest team member, Amelia will be joining us and we are really excited to introduce her to everyone!
If you want to keep up-to-date on our social media. Find us on Facebook. Or if you fancy sending us a message, we're always available at info@thebranchfoundation.org!
With all our gratitude for your ongoing support,

The Branch Foundation team