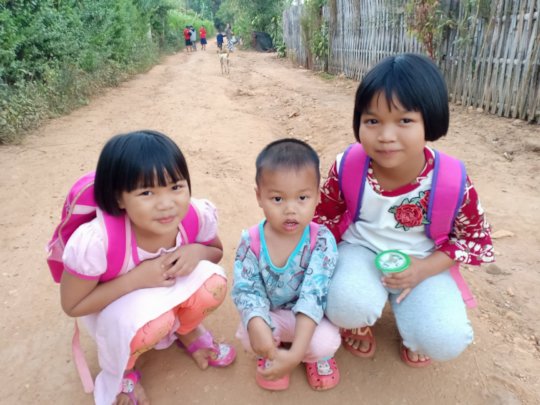 Dear Friends,
We hope this message finds you safe, well and feeling optimistic about the future.
Covid has to varying degrees affected all of us including the communities we support in South-East Asia, and our friends at Koung Jor Refugee Camp are no exception. Thailand has recently had another wave with infection rates going up and lockdowns in place. So far we have not heard of anyone being infected in the refugee camp however it has severly affected the availablilty of seasonal work which the residents rely on for their survival. We are working with the residents to make sure their additional needs are met either from us or other partner organisations.
You are also likely aware of the violence and coup in Myanmar. We have responded with emergency funding to two local organisations working on the ground with those most at risk.
The first is support for safe houses for striking workers and activists, including protective gear for protesters, and legal support for people who are detained. Our support helped secure survival kits for people (esp health workers) who have suddenly had to flee their homes to avoid arrest (mosquito nets, soap, sanitary products, change of clothes, towels, food), and funds to build temporary shelters for them in safer areas.
The second emergency funding reponse has been to an organisation we have worked with over the years, the Shan State Refugee Committee (SSRC). Since food aid was totally cut off to Shan Internally Displaced Person (IDP) Camps a couple years ago, members of each camp formed this committee to provide an avenue of direct support to these camps. Right now, SSRC is the only group with permission from the Thai authorities to give cross-border support to the Shan IDPs, since the borders are closed. They buy rice and then deliver it to the camps that are most in need. During the Covid time, their situation has been dire, because no one can cross the border into Thailand and seek day labourer work outside the camps. Koung Jor is also a member of SSRC.
If you would like to see what they do or support SSRC directly please do so here: https://shanrefugees.org/
Alternatively if you would like to support our wider emergency relief efforts you can do so by donating directly to this GlobalGiving project or via our website: http://thebranchfoundation.org/donate/
As always, we are forever grateful for your ongoing support.
Iona and the TBF team
Links: