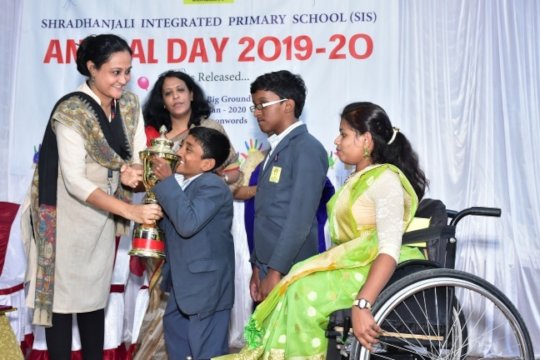 Summary of each event:
PutaniVignana prize distribution of 32 children from class I to VII Std participated in the exam. Children were encouraged to compete outside the school.
The dental check-up was conducted in SIS dining hall by the panel of doctors from Dr Ambedkar Hospital and created awareness to keep-up the oral health and hygiene for children as well as parents.
Interschool visit to Mariam Nivas School Children from both schools performed cultural activities and interacted with each other and shared the gifts. Helped children and encouraged to be more confident when they are challenged with unfamiliar environments.
Channapatna Gombe factory Visit 25 students of class II & III, 4 parents, 5 staffs, 2 bus staff and 1 support staff visited Shilpa craft factory, Channapatna. Students were made aware of one of the local speciality of Channapatna handmade craftwork
Annual day All the children, parents, guest, staff from the school and APD actively participated. Annual Day event provides an opportunity to showcase their various talents and interact with their teachers in a more informal manner.
Republic Day The program was arranged at the APD ground. Students of SIS all the staff accompanied by our principal. Students gained a deeper understanding and appreciation of how the Indian Constitution was drafted and sacrifices of freedom fighters and the role of the future generation.
Visited Channapatna toy factory visit with 18 Students from 5 and 6 classes along with 3 staff and one support staff went to Channapatna toy factory Students learnt how to make toys by natured wood, dye and hard work.
Math Inter-School Competition. 40 Children from eight different schools participated in the competition. Learning and teamwork were encouraged. Tested and developed knowledge about the subject.
Exposure visit to the Planetarium Students of Nursery, Preparatory along with 4 staff visited Jawaharlal Nehru Planetarium. Students were excited to watch the sun, moon, and planets and enjoyed the moment.
Science Exhibition Children from each class explained many things about science into ITC students and APD Staffs. Developed a scientific spirit and curiosity in a student which in turn forces them to think and creatively find solutions to the challenges. Students enjoyed learning through exhibits and felt a sense of belongingness as they made the models with their own hands.
CFL Visit to visit the residential school with three teachers and 11 students.
Majik of dyslexia seminar(interactive program) 6 Teachers attended the workshop at Deepika special school. It was focused on skills and techniques of inclusion and involvement of children with dyslexia into mainstream school system Teachers was enabled to support the dyslexia students in reading, writing, spelling and arithmetic.
International wheelchair day International wheelchair public the awareness program was held in Cubbon park 10 children, 10 parents and 1 teacher from SIS attended the program.
Represented our presence in the community and supported the program.
General Health Check-up General Health check-up was done for all the students from a doctor from Vinay Nursing Home. Suggestions and recommendation were given to the students.
Krishna Trust 13 teachers visited the Krishna Trust, a Special School for MR in Kengeri. The Exposure visit offered to understand the various perspective of the special school for MR at a deeper level.
Exposure Visit for teacher's to Amara Seva Sangh, 13 Teachers, 5 Support staff visited Amara Seva Sangh, The visit helped to interact with the teachers of Amar Seva Sangam. Learn and understand curriculum adaptation.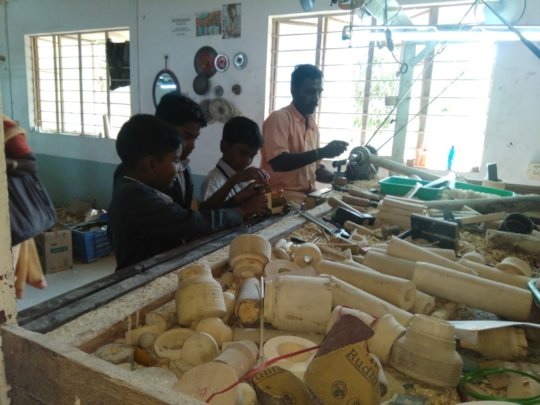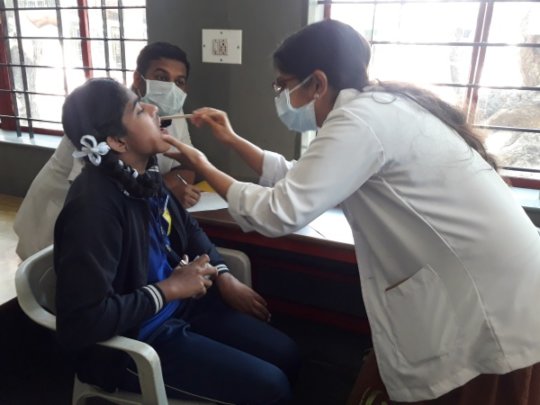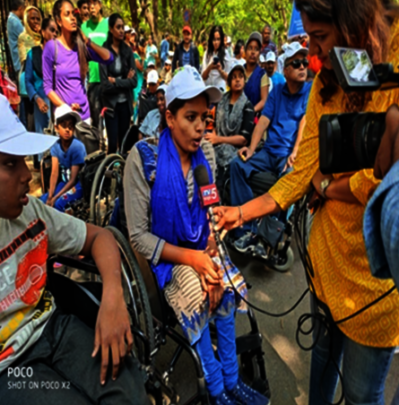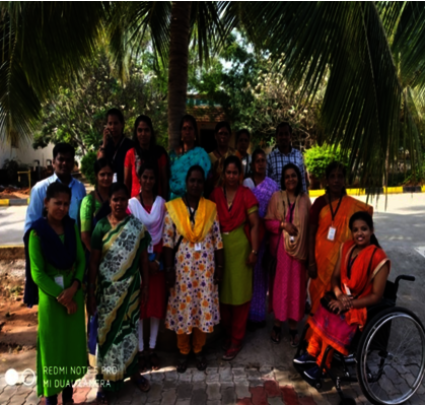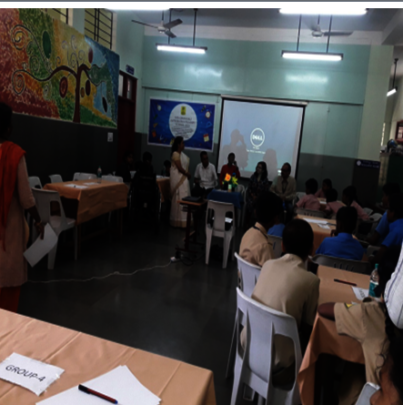 Attachments: