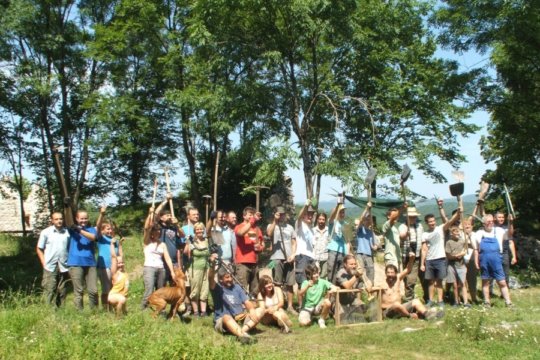 More than 30 exhausted but enthusiastic people climbed the Castle hill again on the last day of July, 2017. They were exhausted because it takes a 40-50 minutes ascent to get to the ruins of Szadvar. They were enthusiastic because it is a lot of fun to return here to dig and reveal the long-forgotten walls from under the ground. And to find treasures.
It may not be a treasure for many people to find a piece of iron which looks like a rusted old nail. But knowing that it was part of the castle and it is buried there for more than 300 years is an unbelievable, breathtaking thought. Not mentioning when you find a medieval coin, stove tile or a part of a glass. Probably a glass from which the guards were drinking wine hundreds of years ago!
Thanks to your help, and other funds we could utilize - including donations from our own members of course -, politics and changes of law did not take away the opportunity to organize this event. Thanks to your donations we could help the volunteers by paying halve of their cost of accommodation. It is an immense help for them considering that they come here in their vacation to work. They would have to pay for their travelling, food and accommodation fully without these funds which retains many people.
So after all, the extremely hot weather was the most unmerciful enemy of the Saviors of Szadvar. The temperature was over 35 C degrees (95 in Fahrenheit) during the whole week even on the top of the hill! But regardless the height, the temperature or the costs, we opened 4 trenches and found many nice artifacts. Although the main goal for the archeologists was to verify that the buried walls are located exactly as they were shown in the known layout drawings. Of course, they usually are not.
But now we know more about a kitchen, a bar (with a probably complete tile stove) and we have started to dig out the walls of the chapel as well where we found a window to the inner bailey. It is still a mystery though, what the house in the last trench could have been. Since we have found walls with different thickness but even after getting deep in the trench there was no window or door leading to this "room". It will be a hard home work for the archeologists of the Museum to find out what it was.
After digging out the ruins we had to fill back the trenches with large stones which are going to support the old walls. If there will be enough funds to enforce these walls, we will have to come back and remove those stones again. Let's hope we will have to do that!
Please see the attached pictures about the 10th summer excavation week.
Thank you.
Best Regards,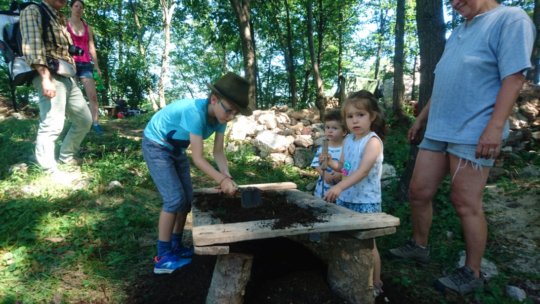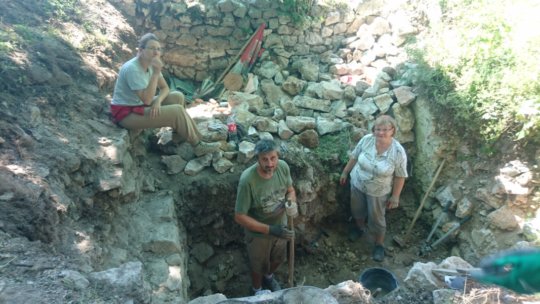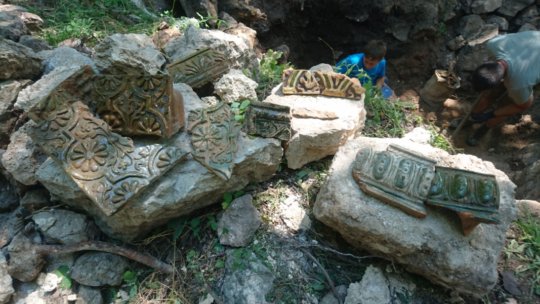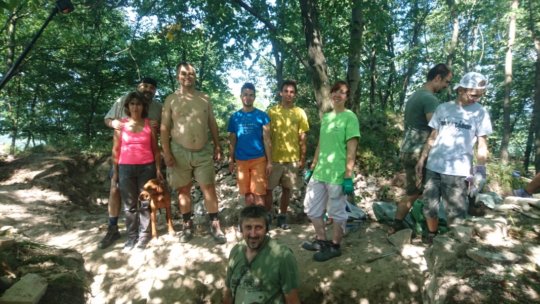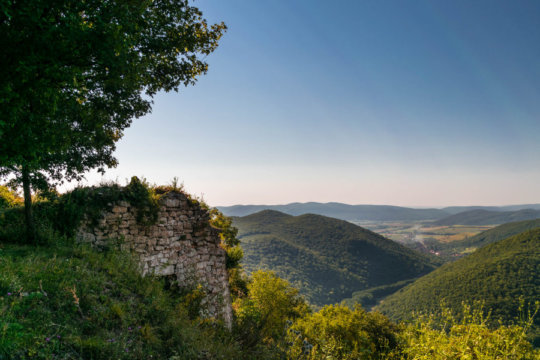 Links: