Project Report

| Jun 19, 2023
We can only succeed together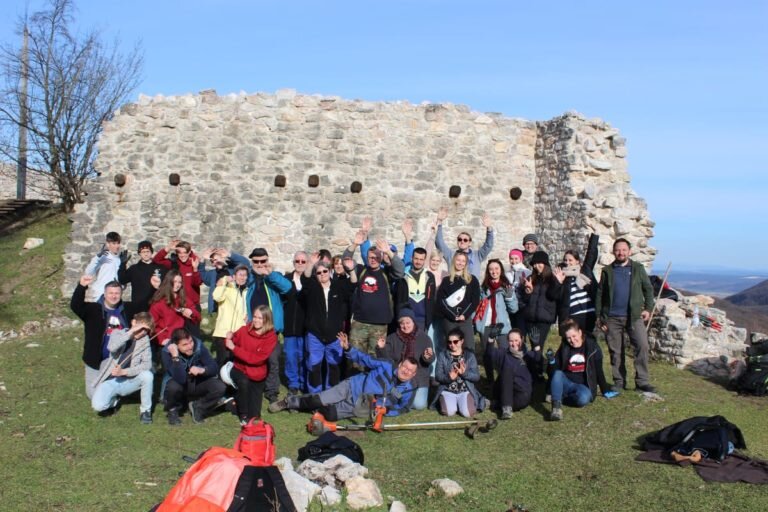 In the last few months, in addition to battling the extreme weather conditions in our country, we have seen great examples of effective collaboration in more and more cases regarding the castle project. It is a pleasure to see how quickly a team can come together and work effectively even on a bigger project. It can clearly be seen that there is a huge human resource in the group made up of people with the same interests.
The 32nd 'Save the Castle' days were organised in the middle of March in Szogliget, where we welcomed a large number of student volunteers, including foreigners as well. Thanks to their hard work, new parts have been cleaned up and made visible. Their feedback showed us that they had a good time in the sunny castle.
In order to better understand and be able to use the feedback from the students in our later work, we asked them to take part in a survey with special questions regarding the accomodation, the meal, the programmes etc. We received several answers which we can utilize in the future.
The general meeting of the association was held in March where the annual reports were presented and accepted by the members, plus plans and tasks for this year were discussed. It was good to see each other after the long autumnal period.
We are pleased to announce that the renovation of Szadvar has received prestigious recognition: together with several other spectacular buildings, it was honored with the BIG SEE Architecture Award 2023. This award goes to all participants of the project, such as the designers, contractors, archaeologists and volunteers, so congratulations and thank you for your help!
Let us tell you about another kind example of the team work. The vegetation in the castle grows quickly from time to time as a result of the rainfall, which can cause problems in visiting the castle because the paths can simply disappear. In order to prevent minor accidents, one of our members traveled a long way and dedicated a whole day and much energy to clean up the area with the help of a lawnmower. The result speaks for itself: the paths have become passable and the walls have become accessible again. For the next action, the team is already being organized.
One of our social media accounts turned four years old. For this occasion, a prize game was announced with a crossword with definitions in connection with Szadvar castle. We have never done this before, but we are planning similar games in the future.
Summer season is coming, full of exciting programmes and plans such as the annual meeting of Public Archaeology in July, the excavation week at the beginning of August, a conference presentation in September. We hope to meet you during these events!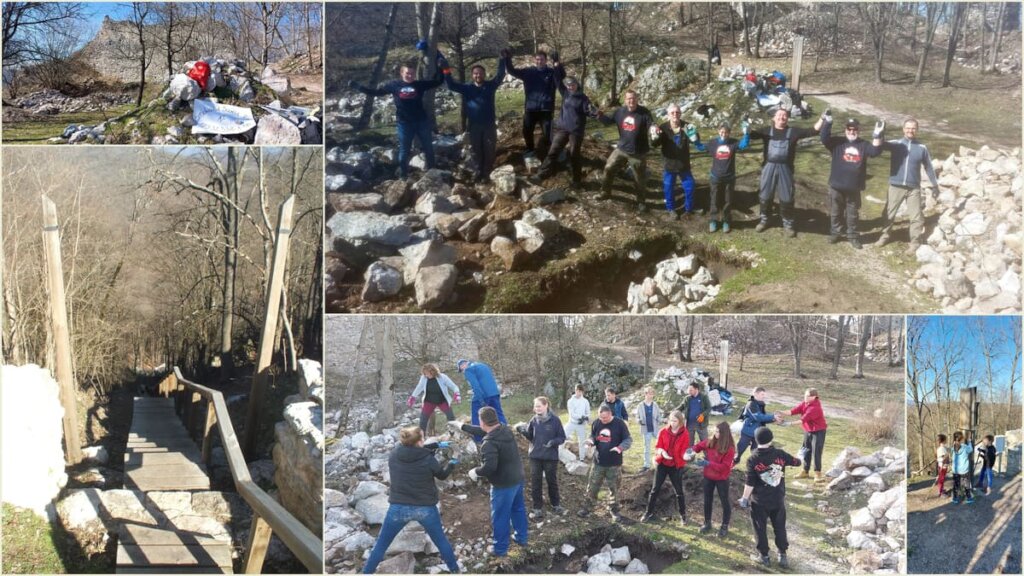 Links: