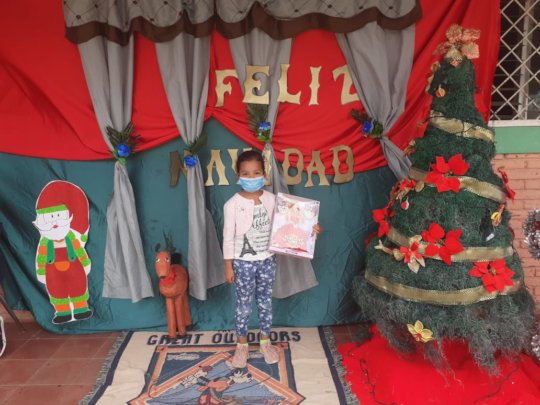 Amigos,
All around the world, 2020 has been a year of great challenges but with your support, despite the great difficulties, la Familia Fabretto has remained strong. As the pandemic forced many changes upon us, students, parents, teachers, staff, and committed supporters like you were able to transform what could seem like impossible challenges into great opportunities, allowing our education programs to pivot towards digital and blended learning. From the littlest niños in the early stimulation program to the youth in our rural education program, SAT, we are proud to say that not even 2020 could stop our students from graduating!
However, our work is not done yet. In November, many of the communities we serve were hit by two major hurricanes, resulting in damages to homes and crop losses of up to 100% for some. As these communities face a future of long term food insecurity, we have our work cut out for us to help our communities start 2021 strong with the promise of a better future through education and nutrition.
Thank you for being a part of La Familia Fabretto and for allowing education to continue in 2020 and beyond. Together, we are transforming the future for the children and youth of Nicaragua.
With much appreciation,
Kevin Marinacci
CEO
Links: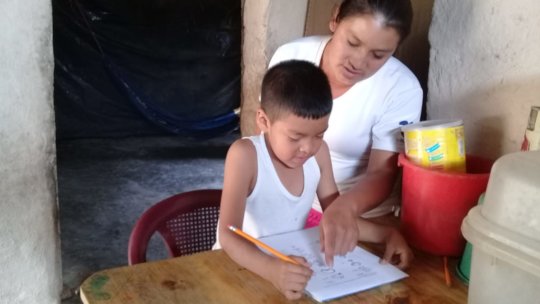 We truly could never have imagined the challenges that we've faced over the past three years, and since the first case of COVID-19 was confirmed in-country in late March, Fabretto has been engaged in a process of constant reinvention and reimagination of what education can look like in Nicaragua during this crisis.
We work in some of the most vulnerable communities across the country, in rural, semi-rural and urban settings. Many have very limited internet access, and some even lack reliable phone service, running water and electricity. After a rapid diagnostic process of conditions for distance learning, our team began to shift to remote work and limited activities in the centers. By May, all of our programs had been converted to distance learning. Although our centers have been physically closed, our education programs for children and youth have continued through innovative and creative approaches, leveraging the digital resources available and lower-tech solutions such as printed materials and radio where necessary.
Despite these challenges, we have seen incredible opportunities emerge.
We have connected over 900 teachers to training in technology and innovation. We have seen teachers motivated to integrate technology in their classes, using tools like Google Classroom, creative communication through social networks, filming videos and developing other original resources for their students.
We see parents supporting learning from home, using their creativity to enhance the activities that teachers send through digital platforms or as printed study guides.
We have seen students go the distance to continue their education - I was personally moved by the stories of youth in our SAT rural education program on the Atlantic Coast, who live in extremely remote communities with limited phone service and electricity. We were able to provide the students with most economic need with tablets and mini-solar panels to connect. Some walk miles just to reach the closest spot to connect to mobile data, download information, and communicate with their teachers and classmates. The dedication of the entire educational community - students, families, teachers, staff - has been incredible to witness.
To date, we have distributed over 6,000 kits of food provisions and hygiene supplies, such as masks, soap, and cleaning solutions, to families in need. As members of the local NicaSalud network, we have also worked to promote a campaign that provides communities with the information they need to protect themselves from the virus, promoting handwashing and good hygiene practices through virtual training sessions, brochures, and messaging to parents and teachers.
These are just a few examples of the ways that we have continued to serve communities in Nicaragua in 2020. Partnerships are more important than ever, and we are grateful for you and the many friends of Fabretto who have connected with us and supported our work this year.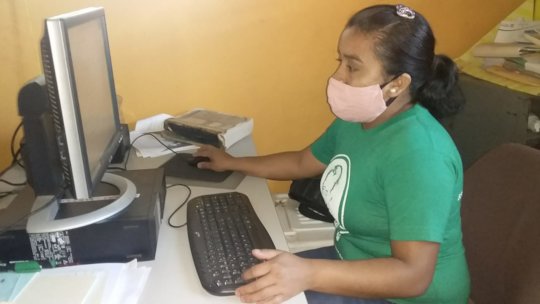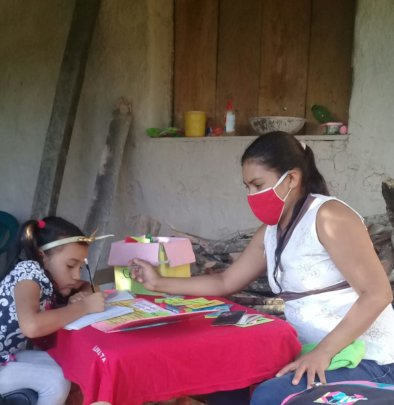 Links: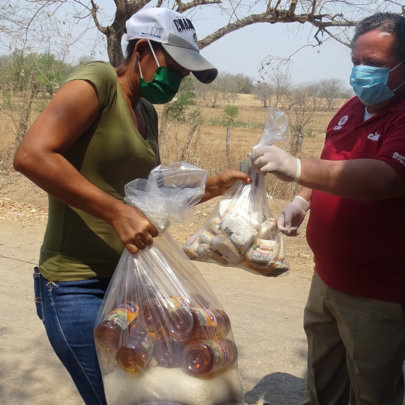 It has been almost three months since Nicaragua reported its first instance of COVID-19 and as cases here continue to rise, la familia Fabretto remains committed to working together to find innovative ways to serve some of the most impoverished communities of Nicaragua.
In order to safeguard the health and wellbeing of our students and staff, during this time, Fabretto has made significant strides in reinventing the ways in which we deliver education adapting to the unique context of each community we serve. These efforts include:
Developing key resources, including guides for teachers and parents, worksheets, audiobooks, videos, and apps.
Distributing printed study guides and handouts for students, as well as instruction manuals and videos for parents to facilitate in-home learning.
Implementing the use of digital tools like Google Classroom, G-Suite, WhatsApp, and screen-recording software to deliver lessons.
Compiling lists of online resources like ProFuturo for teachers, parents, and students alike.
We are concerned about the impact that COVID-19 and the economic consequences of the crisis may have on the health and wellbeing of the families we serve. For this reason, Fabretto has also responded by sharing key health messages with staff, teachers, parents, and students. In addition, Fabretto has distributed relief packages of food products and hygiene supplies to families, and we expect to continue distributing packages of much-needed supplies to families in need during the coming months.
We are inspired by the commitment and creativity of our staff who are making all of this happen from a distance despite facing numerous logistical challenges. We truly believe in the power of education in times of crisis, but we need your help to continue to bring education to our students' homes. Together, we can make an extraordinary difference in the lives of children, youth, and their families in Nicaragua.
With deep appreciation,
Kevin Marinacci
CEO
WARNING: Javascript is currently disabled or is not available in your browser. GlobalGiving makes extensive use of Javascript and will not function properly with Javascript disabled.
Please enable Javascript
and refresh this page.