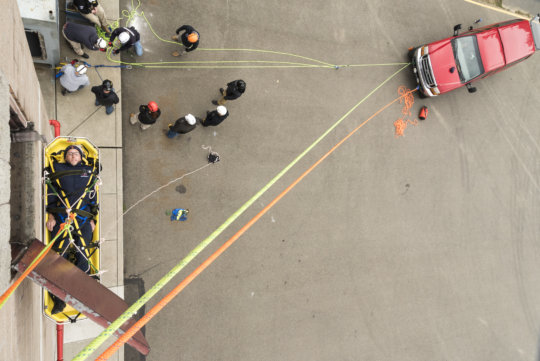 EMPACT Equipped to Industry Standards, New Team Members Added

The mission of rescue is, of course, never over. We cannot predict when the next disaster will strike or where. With the generous donations of our supporters over the past year, we've been able to build an equipment cache equivalent to that of a FEMA Type III task force. Additionally, your support has allowed us to add 24 new personnel, including experienced rescue specialists, trained dog handlers and their canine partners, highly qualified physicians, and other invaluable personnel. Last month we began training these personnel in advanced rescue techniques and deployment management and methodology. These improvements in personnel and equipment will allow us to significantly improve our domestic and international disaster response capabilities.

Continued Rescue School Success

These improvments have also allowed us to continue to expand our teaching capabilities for local fire service partners, extending the reach of advanced rescue training into communities that have traditionally had very limited access. We held our first rescue course in October with 14 students from 3 Puget Sound fire departments successfully completing the course. We currently have two courses scheduled for 2016 and 3 for 2017, including Rope Rescue Techncian and Rescue Systems 2.


Team Deployment Resources Needed

Your participation in and donation to our Adopt a Rescuer and Rescue First 48! initiatives are key to extending community grants and donations. While organizations like the Rotary Club allow us to purchase the equipment and tools necessary to perform our mission, we rely on your support to help cover the expense of sending our teams in times of disaster. Although our team members are professionally trained and meet industry standards, we are volunteers, saving taxpayers hundreds of thousands of dollars in staffing and administrative expenses per deployment.

Please consider sharing our Global Giving Projects "Adopt-a-Rescuer" and "Rescue First 48!" with your family, friends and coworkers. We have proven ourselves as a valuable training platform for regional First Responders and pledge to fulfill the need for disaster rescue services in the most vulnerable communities around the globe. As we have witnessed in the recent years, the need is on the rise due to increased conflict and climate change related events, and we have demonstrated that from Haiti to Nepal to Washington State, our assistance is necessary and appreciated. With your support, we can continue our mission and grow our capabilities. Thank you for your continued support.

Sincerely,

Jake Gillanders
Executive Director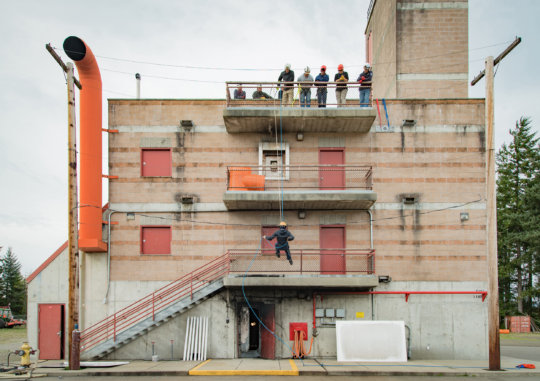 In March of this year, the Bainbridge Island Rotary very graciously provided EMPACT Northwest with a grant in the amount of $8,000 for the purchase of safety, communication, and rescue equipment. EMPACT Northwest has completed these purchases and much of the equipment has already seen extensive use both in the delivery of rescue services and in the training of local rescuers from fire districts in the Puget Sound region.

EMPACT Equipped to Industrial Standards, New Team Members Added

The mission of rescue is, of course, never over. We cannot predict when the next disaster will strike or where. The specific goals of this grant request, however, have been achieved successfully with the equipping of our rescue team to the level of a FEMA Type III task force. This improvement in equipment has helped us prepare for growth and we've been able to move forward with the process of recruiting new members, which will allow us to improve our deployability and capability.

Nepal Earthquake Response & Rescue School Success

This equipment has allowed us to expand our teaching capabilities for local fire service partners, extending the reach of advanced rescue training into communities that had limited prior access. We held our first rescue course in October with 14 students from 3 Puget Sound fire departments successfully completing the course. We are currently planning to hold 3 additional courses in 2016, including a rope rescue technician course in the spring.

In the Spring of this year, much of the communications equipment purchased with this grant was deployed with our team to Nepal in response to the earthquake there. The GPS devices, laptop, and software allowed us to accurately map affected regions and provide immediate, actionable intelligence to the UN's rescue coordination and humanitarian assistance centers. Additionally, we were able to seamlessly communicate that information back to our staff here in the United States.

Team Deployment Resources Needed

Your participation and donation to our Adopt a Rescuer and Rescue First 48! initiatives are key to extending community grants and donations. While organizations like the Rotary Club allow us to purchase the equipment and tools necessary to perform our mission, we rely on your support to help cover the expense of sending our teams in times of disaster. Although our team members are professionally trained and meet industry standards, we are volunteers, saving taxpayers thousands of dollars in staffing and administrative expenses per deployment.

Please consider sharing our Global Giving Projects "Adopt-a-Rescuer" and "Rescue First 48!" with your family, friends and coworkers. We have proven ourselves as a valuable training platform for regional First Responders and pledge to fulfill the need for disaster rescue services in the most vulnerable communities around the globe. As we have witnessed in the recent years, the need is on the rise due to increased conflict and climate change related events, and we have demonstrated from Haiti, Philippines, to Nepal, our assistance is necessary and appreciated. With your support, we can continue our mission and grow our capabilities. Thank you for your continued support.

Sincerely,

Jake Gillanders

Operations Director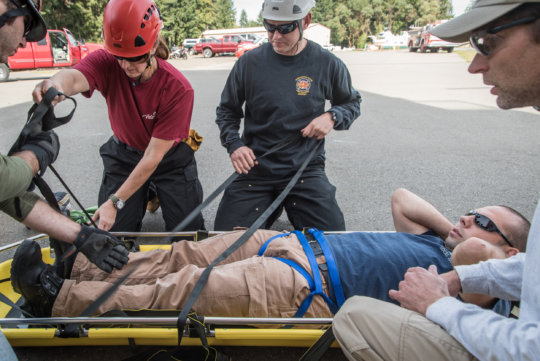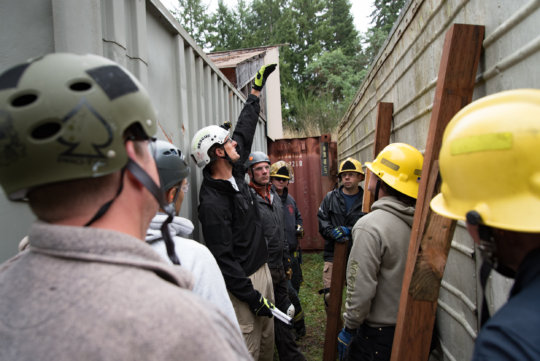 Links:
Hello project supporters!
We have revised our our project "Help Our Rescue Team Deploy to Disaster" by creating a new project called "Adopt a Rescuer".
We at EMPACT Northwest have been fortunate to enlist the support of a professional marketing firm in our area. These changes are part of a broader plan as we move forward into the future. Please visit our new project right here on Global Giving, and our offical project "roll out" at our first annual fundraising gala this November at the Washington State History Museum in Tacoma, WA!
Please visit us at our webpage EMPACTnorthwest.org and follow us on Facebook for DAILY updates on our missions and initiatives.
Thank you for your continued support as we learn and grow into the future!
-Team EMPACT
WARNING: Javascript is currently disabled or is not available in your browser. GlobalGiving makes extensive use of Javascript and will not function properly with Javascript disabled.
Please enable Javascript
and refresh this page.