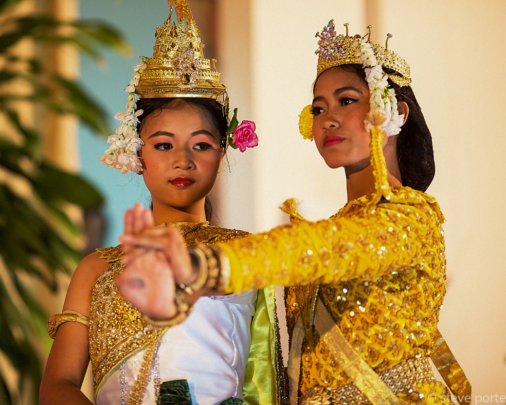 Dear friends of Kampot Traditional Music School,
Thank you so much for your fantastic support. Here is our latest report and appeal for you to read and share.
We have been running our school for twenty-two years and have worked for a long time with girls and boys who have lost their parents, or who live in vulnerable circumstances and who come from rural Southwestern Cambodia. How many battles we have fought to protect our girls in the face of ignorance and discrimination.
This is one of our stories, but it reflects so many girls who have been at our school and everywhere in this part of Cambodia. Ani* came to our school as a little girl. Her father had disappeared and her mother suffered from a serious mental illness making it too dangerous for her to stay in the little hut together with her mother and grandmother. Despite medical treatment her mother has not been able to improve much and for Ani's safety she cannot spend long periods with her mother, although she visits her and has regular news of her. The situation for Ani is very distressing, because of the nature of her mother's illness and the unpredictability and violence involved.
Nobody wanted Ani in her village when she was little and her grandmother unable to cope asked local authorities to help her grandaughter and that is how we began caring for Ani. Today Ani is a beautiful fourteen year old girl doing very well both with her scholastic education, but also a wonderful classical Cambodian ballet dancer. She has danced at important national festivals and competitions and her dance teacher has said that if she wants she can to ballet school (university level) at the Royal University of Fine Arts when she has finished her Baccalareuate final scholastic exams in a few years. Ani is still a young girl, has a large teddy on her bed and likes drawing, reading and being with her friends. She has her whole future before her and we really want to protect her.
Suddenly pressured by people in their village, Ani's grandmother wanted her back again. Not in order to send her to school in her village or for the company, no, to marry early and to work. Ani said "No" and together with local authorities so did we say "No".
This is typical of remoter rural village attitudes where girls are destined for child marriages, labour in factories and tragically, sexual slavery. Higher education has no place in the minds of many village people, for them a girl must be used while she is young and still attractive. Southwestern Cambodia, especially Kampot was a Khmer Rouge stronghold until the early 2000's. The Khmer Rouge exterminated over two million people, a third of the population. They were particularly barbaric in Kampot under the leadership of "Ta Mok", known as the "Butcher of Cambodia". Extraordinarily uncivilised thinking; the abolition of doctors, schools, engineers, teachers, artists and all known infrastructure brought Cambodia to primative levels and the genocide of Cambodia was also known as "Year Zero". So imagine what the mentality is like of many people in rural areas once controlled by or loyal to Khmer Rouge guerillas!?
Just think what we have faced all these years, especially in the early days when there was still a civil war going on and when we found children in need of protection, we had to make sure to be out of villages and off the main road by three in the afternoon, otherwise we risked being captured and killed by the Khmer Rouge.
How to address such closure and rigidity of thinking? How to move forward in a peaceful, enlightened way?
Well we thought we would create a special Shadow Puppet Theatre to tell the story of the importance of girl's education. Shadow Puppet Theatre is a much loved art in Cambodia and was wiped out in Kampot during the Khmer Rouge regime. We have now revived it at our school and we will use it to promote education and tolerance. Please help us make this dream a reality by funding our project.
It will cost a little over $650 to make the leather puppets ourselves, make special portable lighting, hire a van to take us to rural areas and feed our children and staff when they perform in the late evening.
How and when to help? Please join our special March 16th Bonus Day on Global Giving donating to this project at 09:00 Washington DC time using either Credit card or Paypal.
Remember to give early on the 16th, the more donors we have, the more possibility there is to win a Bonus. Here's our link
www.globalgiving.org/projects/free-arts-training-for-400-children-in-cambodia
If you have any doubts or questions you can contact Global Giving and their wonderful team will help you.
Let's celebrate the girls from our school who did make it and who have become doctors, economists, professional musicians, dancers, business leaders and wonderful mothers!
Thank You for your Support.
*Ani is not her real name. To protect her identity we have not revealed her true name.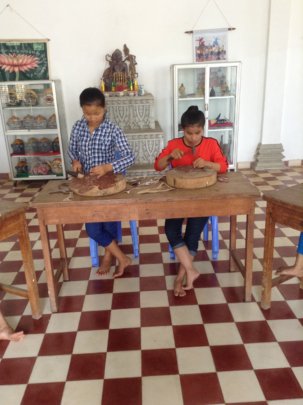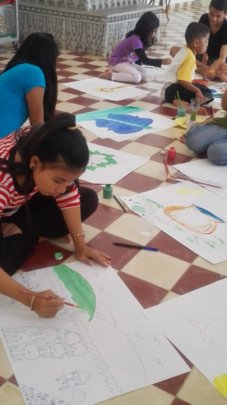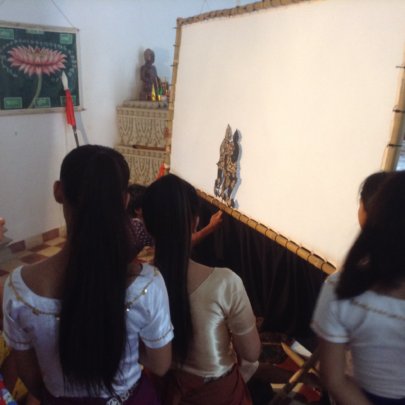 Links: