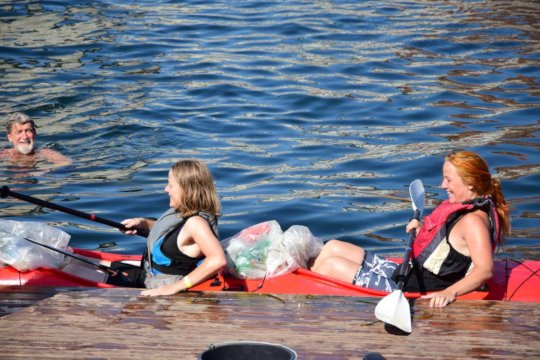 Dear friends and supporters,
With your help, we have now been able to raise €4,559 out of the €34,957 that we aim at. We couldn't be more grateful for this support, that has now enabled us to move forward on the production and donation of the ten WHY PLASTIC? short films.
Remember that you can always donate again through our project page, and help ensure that all the 10 films are out, informing the world about environmental justice matters involving plastic.
Scroll down and read about our latest updates:
WHY PLASTIC? campaign event
A refrigerator, a car window, and plenty of plastic bags, cups, cans, and trays. All these items were part of the 120 kg trash pile collected from the canals in Copenhagen this Sunday, the 16th of August, during the 2020 Ren Havn (from the Danish, "clean harbour"). The event was the first occasion in which we presented to the public the documentaries of our newest campaign, WHY PLASTIC?. Read more on our website.
Screening partners
We have now confirmed 7 new partners that are going to organise screenings of the WHY PLASTIC? films around the world. The partners are mostly non-profit and advocacy organisations that work with schools, universities, and youth activists. They will have a fundamental role in contextualising the plastic issues in their local communities. Egypt, Cameroon, Italy, Brazil, Sweden, Finland, and Greenland are the countries where the organisations are based and where the screenings will happen.
Partnering with Odense International Film Festival
For five of the films, we are working to establish a partnership with Odense International Film Festival (OFF) - the oldest film festival of Denmark, specialized in short films format. Through the festival, we will have an open call in which filmmakers can submit their short films for WHY PLASTIC?.
With the money raised so far, we have been able to write preliminary scripts to the five films that will be on the open call. They are themed as follows:
Plastic Solutions
Plastic in Numbers
Plastic is Everywhere
The History of Plastic
The Size of Plastic
In-house production
For the other five films, we plan an in-house production. We have several different formats in mind, such as collaborating with local filmmakers in places experiencing particularly severe plastic pollution issues or working purely graphically together with animators (to be determined).
Sign up for the WHY PLASTIC? newsletter.
In order to keep all the people involved with WHY PLASTIC? updated, we have also started an exclusive bimestrial newsletter. Sign up here.
Thank you for your support in making this happen.
Warm regards and stay safe,
THE WHY's team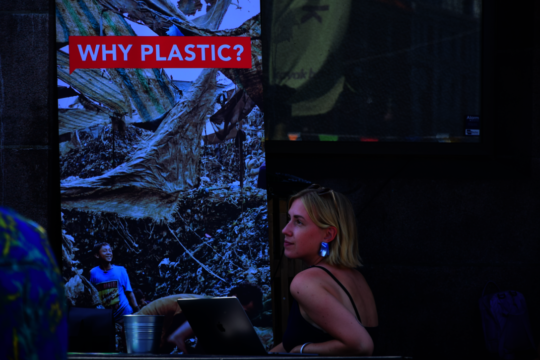 Links: