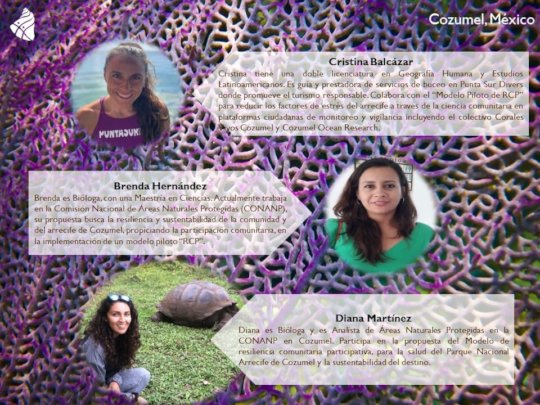 Dear GlobalGiving Friends,
We hope you are well and healthy.
We are happy to announce the launch of the MAR Leadership 2021 Cohort.
Cristina, Brenda, Diana, Fernanda, Francesca, Zain, Aaron, Zara, Antonella, Nikita, Trudy, Damaris, Olga, Susel, Wenses, Celia, Jenny, Stacey, Henry, Buddy, Maria, Veronica, Andrea, Anisa, and Sussy will be designing and implementing projects that promote strategies for improving the health and resilience of the MAR ecosystem, with a focus on addressing nutrient pollution and contributing to a sustainable recovery from the impacts of COVID-19.
During 2021 Fellows will be trained on a series of topics: starting with the reef's status and its impacts, the main factors affecting the reef, sources of pollution, and impacts. The environmental legal framework applicable to the MAR region, public policies regarding water security and the human right to water will be analyzed. Water characteristics, water uses, sampling techniques, sample collection, and the main water sampling techniques, sample collection, and main wastewater treatment processes. Some data science techniques include handling statistical tools, information visualization and statistical tools, information visualization, and mapping. Community development and conservation processes with examples of community-based projects applicable in the MAR region will be presented, identifying actions and strategies that support the region, identifying activities and strategies that support participatory processes. Besides, they will be trained on Project design, Storytelling: how to tell stories that have an impact, negotiation and conflict resolution, personal development and leadership and, resource mobilization and fundraising in the new era.
Given the new normality, we adapt!
Stay tooned!
MAR Leadership Team