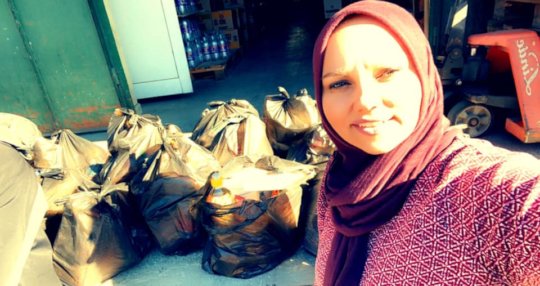 Thanks to Globul Giving donations, we were abre to buy and distribute12 food packages to families in need of food in a refugee camp in Bulgaria. There are many people from different nationalities living in the camp .Those people are very grateful for the food they receive from us, as they do not have any kind of income and many of them have small children to feed.
This project is very imortant for us, because it give us the oportunity to provide some food for people in extreeme need and lack of chance to gain their own living.
We would like to thank all our donors again, for all your compassion and generosity with the peole, who suffer most in those difficult times of pandemia.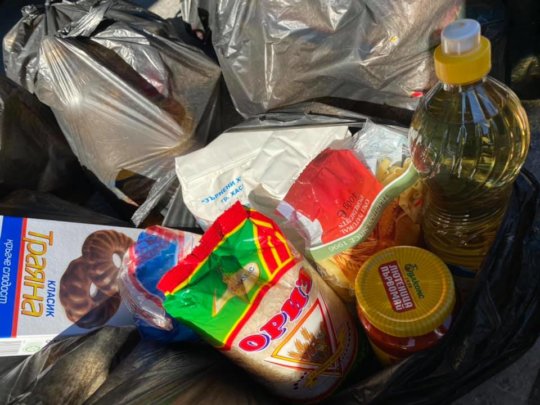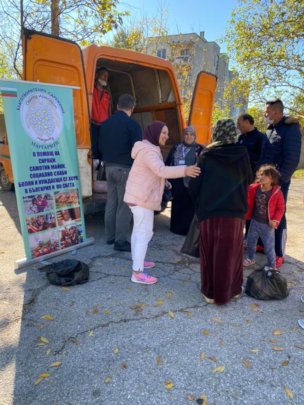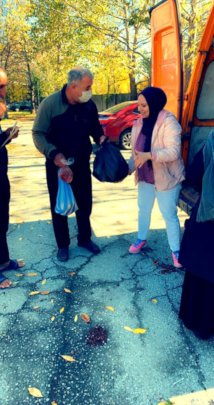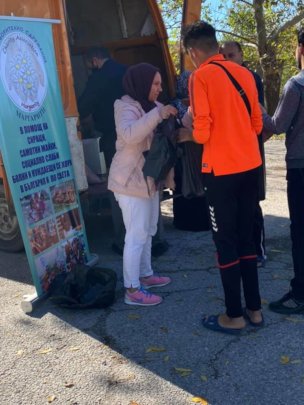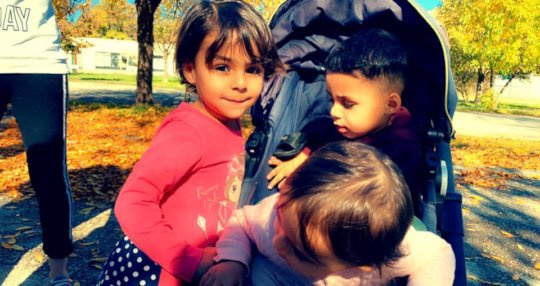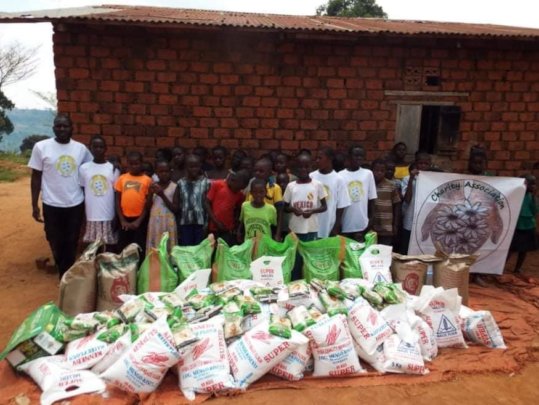 Dear friends,
We are very happy to tell you that thanks to Globul Giving and your donations for this project, we have been able to send money to the orphanage in Uganda every month and the orphant and abandoned children there for first time have had a possibility to enjoy a light breakfast plus a main meal for the day.
In fact, this help has been very important for the whole comunity, because even that the house is looking after 55 orphant and abandonded children permanently, in fact there are many more hungry children comming every day for a meal from the area around, so during the last few months we have been able to feed them as well...
We hope to be able to contunue our charity work in Uganda and especially our financial support for those poor children without parents to look after them and their basic needs of food. We need your generous help and support in order to maintain this inocent human life in the current pandemic reality, which made the hard task of surviving for them to be even hadrer now.
Thank you and God bless you!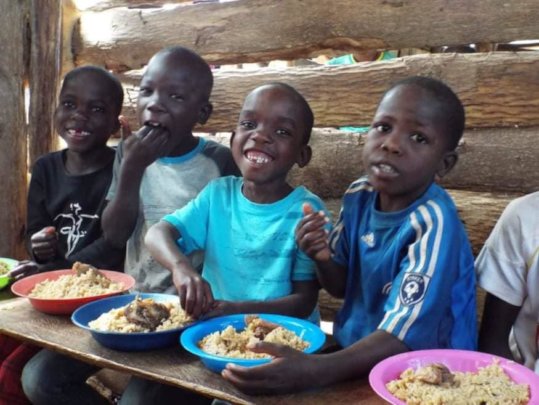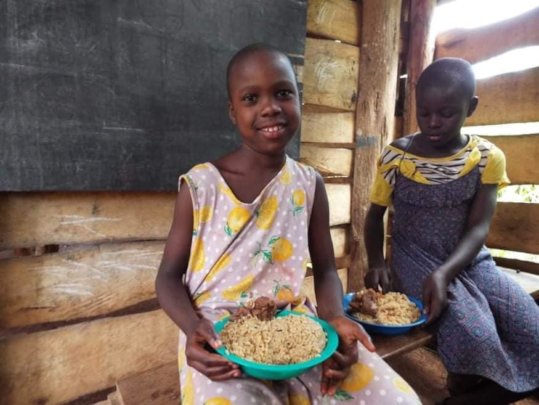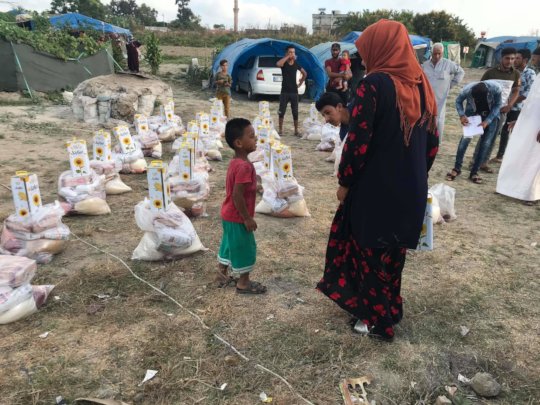 Dear donors,
We hope this message reaches you and your families in good health, and would like to take a moment to once again thank previous donors on their continued support, and thank new donors for contributing to a cause that is dear to the hearts of the Margarity members, your support has prevented many families from suffering the loss of a loved one from starvation. You may not think so, but even the smallest amounts have been very impactful. Thank you.
Due to the pandemic, we have changed our usual approach of gathering as much funding as we could, and then spending that money during winter to buy wood, warm clothing and other materials to "give warmth to syrian refugees this winter" and have instead shifted our focus more to providing packets of food this summer as we thought that using the money right now would do more good than delaying it to the winter months. These packets contain what we consider to be the most basic items that could be used long term: oil, flour, legumes, rice, bulgur, tomatoe purée, biscuits, salt, sugar etc.
We would like to remind that typically, we refrain from doing such changes but we thought it was imperitive to act now, in a way that would save more lives and help more people. We aim to collect more funding to also do as our project says, and help the refugees keep warm during the colder, winter times too.
Just like we keep the refugees in our thoughts and prayers, we too keep you and your families in our prayers and wish that you all are safe and healthy.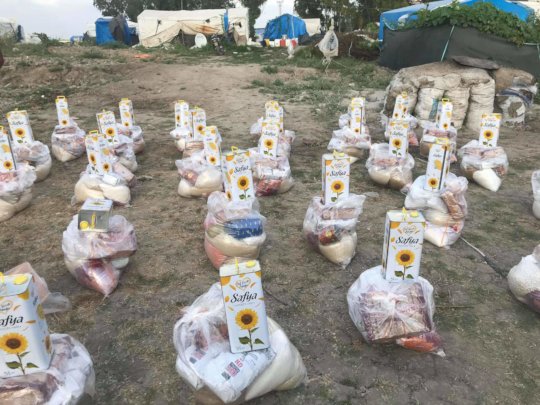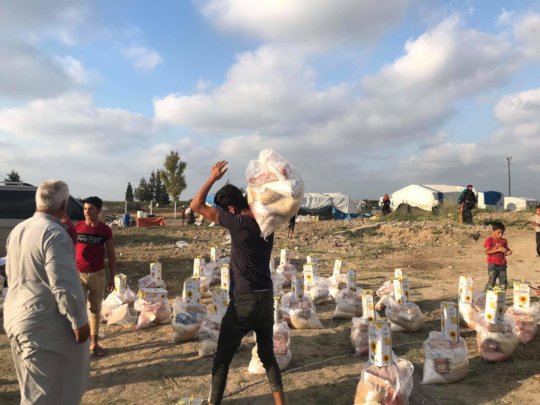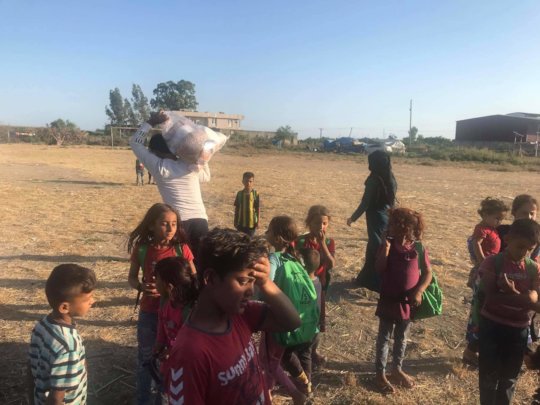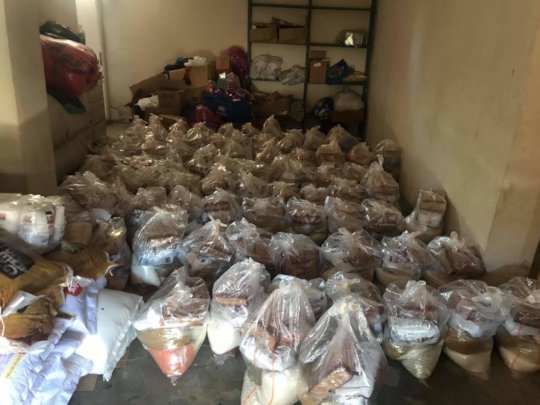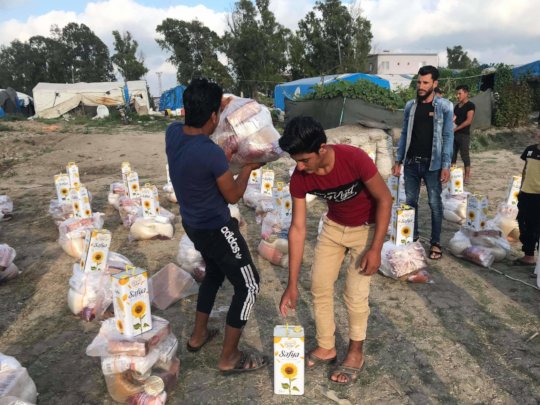 WARNING: Javascript is currently disabled or is not available in your browser. GlobalGiving makes extensive use of Javascript and will not function properly with Javascript disabled.
Please enable Javascript
and refresh this page.