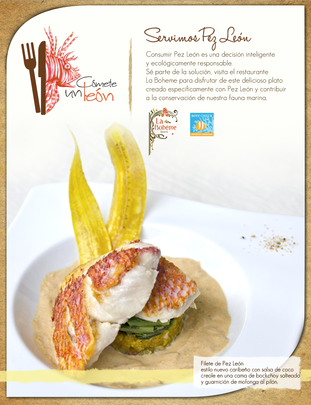 Controlling Lion Fish Population in the Caribbean
February – April 2013 Progress Report
During February and April, total donations received were $130, we thank donors for their support, and ask more people to contribute to what is being a real solution to the invasion of Lion Fish, results to date show a drastic decline in their population.
Reef Check trained volunteers and the Barracudas volunteer team have continued to conduct regular control dives in search for lionfish in La Caleta Marine Park. Also, La Caleta Fishermen Cooperative is regularly catching and selling lionfish to local restaurants to support the national strategy to include that invasive fish in local menus. They have obtained thousands of pesos in revenue to the sell of lionfish to restaurants, to the point of not providing enough products and having to buy from other locations for re-sell.
Another lionfish tournament was organized by Sea Savers DR, from Carol Morgan School in Santo Domingo. 6 Teams entered the water in La Caleta Marine Park to get the most lionfish, the biggest lionfish, and the smallest lionfish, for a very good prize, and also enjoy with family and friends their catch. A great way to get people involved in the solution. More info on their work at: http://sea-savers.blogspot.com
Reef Check DR received a group of volunteers from Chicago (http://cr2chicago.weebly.com/index.html) to learn scuba diving, also how to determine the health of the reef using the reef check protocol, and to learn how to safely catch lion fish.
Aside from El Nacional supermarket, which is now selling lionfish regularly. Another chain is getting ready to launch the lionfish offer to the general public.
After El Vesubio Malecon restaurant joined efforts with Badui Restaurant, to have humans consume lionfish as a control measure, other restaurants are joining as well, La Boheme started with a delicious dish based on lionfish and mofongo, then Mitre, and Vesubio Tiradentes. At the end of this period, Asia Mia restaurant (newly opened) has lionfish all over their menu right form their start of operations.
For more information visit:
reefcheckdr.org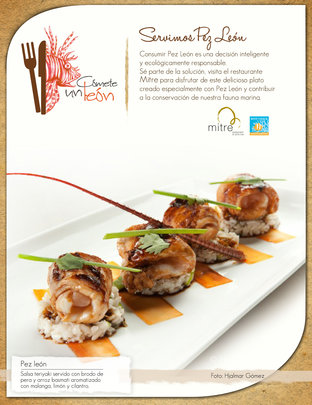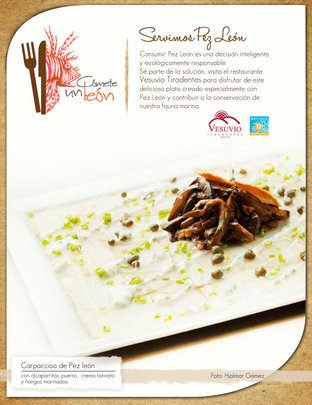 Links: