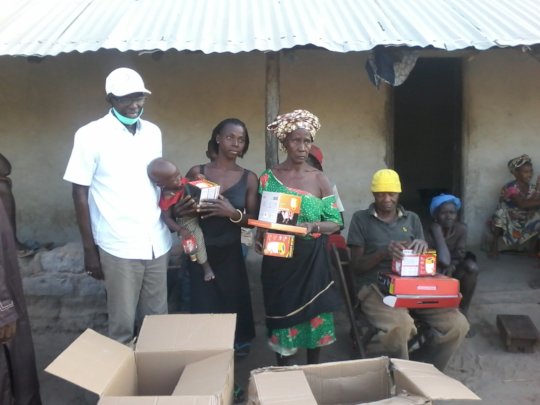 Lantern distribution in Tambacouroto
As part of its support to communities, Solar Empowerment Initiative has, once again through the Londoo Looloo association, distributed solar lanterns to a population who does not have access to electricity despite being in the 21st century. .
This time, the choice fell on a small village called Tambacouroto. It is located in the town of Diendé about ten kilometers from the regional capital Sédhiou.
This village does not have any basic infrastructure, that is to say they are without drinking water, health clinics and schools. Children travel more than a kilometer to reach school. These lanterns are an opportunity for them to improve their learning.
The village is populated by a hundred inhabitants made up of farmers. These people welcomed this gift with great joy, which will benefit them. The candle and the hurricane lamp will be bad memories.
The village chief, the women leaders and the youth leaders took the floor to thank their generous donor namely Solar Empowerment Initiative and Londoo Looloo who are always alongside the communities for their well-being.
This donation resonated in the area, as whole villages expressed the wish to benefit from solar lanterns.
We would once again like to thank the board of directors of the Solar Empowerment Initiative, which continues to support us for the harmonious development of our people.
We attach to this report the photos of the distribution of the lanterns.