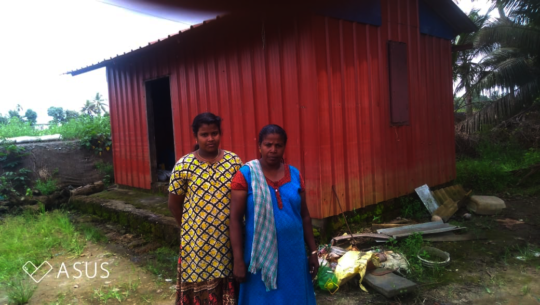 Greetings from IDEA , a Pune based NGO . As many of you are aware, IDEA , conceptualized by a team of qualified and experienced social scientists and social workers, adopts a holistic approach to promote education & women empowerment.
IDEA has touched the lives of over 80,000 in its journey since inception through its core programmes .This considering the humble beginning in 2002 is an amazing achievement.
Please do read our Annual Report 2018-19 to know more about our initiatives and impact –
https://ideafoundation.org.in/wp-content/uploads/2019/09/IDEA-Annual-Report-2018-19.pdf
IDEA started supporting schools and marginalised children in a few locations in central Kerala after the floods in August 2018 . Unfortunately the central and north Kerala was affected again by floods in August 2019 . People lost their belongings; houses damaged very badly leaving the marginalised people in the clutches of debt . Students are most affected as their parents are struggling to meet both the ends . IDEA continues its efforts to help families and children IN A SMALLER WAY due to inadequate funds .
Here we would like to take you through two flood affected families :-
Maya ( Name changed ) braves all odds to find a job to help her family :
Maya lives with her ailing parents and elder brother in Kainakari . When the flood completely washed away her house and all belongings , she and her family lost all hope for a few days . But she soon gained confidence when she was selected as a sponsored child. She successfully completed her school final exam and taken admission in a Nursing college for a two year diploma in Nursing with an aim to get a job and help her parents .
Maya's parents are suffering from many chronic illnesses ; due to severe spondylitis mother can't even do household chores . Her father though a chronic epileptic patient works as a casual labourer whenever he feels better. Maya's elder completed diploma as a technician but unable to find a suitable job . At present he works as an assistant to a technician and earn a meagre income to support the family .
The crisis at home never allowed Maya to have many dreams like her friends but her ONLY dream is to be supporter of her ailing parents !
Goat brings happiness in a poor family
In our previous report we have mentioned about a livelihood program we have initiated for a few marginalised families through goat rearing . We are pleased to present how it is making a difference to poor families .
Prejitha, Prejith & Premjit ( name changed ) are three tiny children attending a primary school where we have some interventions to help children and poor parents. These children are the most less fortunate ones in the school with an unhappy family atmosphere due to alcoholism of the father and quarrels between the parents. Their father doesn't live with the family or supports the family financially but comes home frequently only to quarrel with his wife. The poor mother works in a chicken shop and earns a small income . This family was also selected in our goat distribution program due to extreme poverty at home .
The family , especially the children have taken good care of the goat and they were so happy to share that the goat has started giving milk . The mother sells part of the goat's milk for a regular but small income for the family while she is happy that she can now afford to give milk to her children . Gaining confidence from the experience the mother now looks forward to rear more goats !
A request ……………
The work still continues …..with more family assistance for livelihood and sponsorship support for children.
Thanks a lot for your support so far and we look forward for more support to reach out to many more needy children and families .