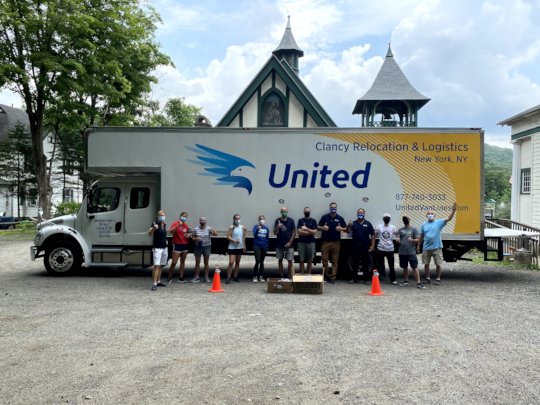 For more than 37 million Americans, food insecurity is a daily reality. Those who experience hunger can be found in every community across the United States - they are our friends, family, and neighbors. People facing food insecurity are sometimes forced to make impossible decisions, such as, "Should I pay rent or put food on the table for my children?" Choosing between getting to work and purchasing bus fare, visiting the doctors or buying are daily choices that are often made by those who are food insecure. For those living in food deserts, it is also especially challenging to access nutritious food on a consistent basis.
Food insecurity is on the rise in the United States, and the COVID-19 pandemic is accelerating the need like never before. Food banks are working beyond their capacity while volunteer help has been scaled back for safety reasons. Food continues to be wasted like never before due to disruptions in the supply chain. Since the COVID-19 Pandemic has hit, the Move For Hunger Network has been able to rescue and deliver enough food to provide over 1 million meals for those in need. And the need is unfortunately increasing. While the issue of hunger may seem distant to many, those who are affected may feel like there is no end in sight.
So it is with the background of these critical facts that we begin the month of September, which is known as Hunger Action Month. Move For Hunger will continue joining the thousands of other hunger relief organizations working to put a spotlight on this important issue during this month at a time when many are experiencing hunger for the first time in their lives. Though it might feel like there is nothing you can do to make a difference, we assure you that you can!
4 Easy Ways To Get Involved In Hunger Action Month
1. Hold A Fundraiser: Fundraisers are great ways to raise awareness about our cause while raising valuable funds to support our mission to combat hunger and food waste.
2. Organize a Food Drive: One of the easiest ways to get involved is by organizing a food drive. Move For Hunger offers many creative food drive ideas, best practices, and can assist in transporting your food donations to a local food bank when your event is complete
3. Advocate: Sounds hard, right? Wrong! Advocacy is one of the easiest and most effective ways to take action. Whether you encourage your local elected leaders to create better policy around hunger or share our infographics on your social media channels to raise awareness about this important issue, Move For Hunger makes it easy to raise your voice.
4. Become A Monthly Donor: While the fallout of the COVID-19 pandemic will continue for a long time, your monthly gift today will help provide a meal tomorrow. Our monthly donors receive special swag & communications throughout the year to keep you up-to-date on what's happening behind the scenes of our organization while also highlighting your support and impact. With a small gift of $25 each month, you can help us feed more than 750 people in need.
Help us take action during September, Hunger Action Month, as we come together as one, to help fight hunger and provide meals for those in need.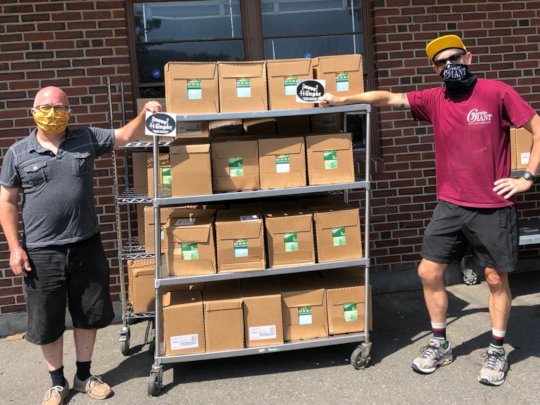 Links: