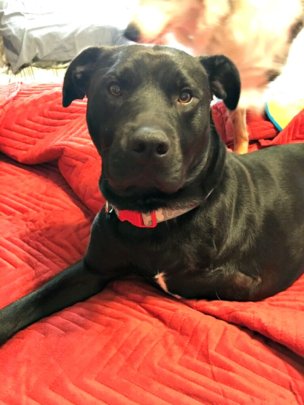 Thank you for donating to our Emergency Medical Fund, which helps pets in need of urgent treatment to save their lives or free them from chronic pain. Many of the pets who benefit from our Emergency Medical Grants have suffered terrible abuse and neglect, but are now happy and healthy thanks to your help. Here are just a few examples:
Roadie
Roadie was found in southern Missouri, unable to use his front leg. It appeared that he had been dragged behind a vehicle. His front leg had to be amputated. Our grant enabled People Helping Pets in Jefferson, MO, to pay for his surgery, as well as the heartworm treatment he received after he'd recovered. Today, Roadie is thriving in his foster home, which he shares with several furry brothers and sisters whom he adores. You can learn about adopting Roadie here.
Willow
Willow and seven other husky mixes came to Ark-Valley Humane Society in Buena Vista, CO, in January as part of a cruelty seizure after being abandoned without a consistent food source or clean water in frigid mountain temperatures. Scared and frail, their bones easily visible from weeks without food, they were slow to trust and scared of everything. Our grant helped to cover their medical care, and as they recovered, they revealed themselves to be some of the most tender and loving animals the shelter's staff had ever met. Many have been adopted; learn about adopting Willow here.
Blackie
Blackie was neglected for years before he was rescued by Sweet Dream House Rescue in Norwood, OH. With help from our grant, he was rushed to the hospital, where the horrified vets spent hours shaving his matted fur, only to discover that his skin had ruptured from the weight of the mats and he was covered in open wounds that required stitches. Blackie signaled his thanks with licks and kisses for everyone who worked on him. He has since recovered and been adopted into a loving forever home.
Dallas
Volunteers at Mazie's Mission in Frisco, TX, had to help when they received a photo from Dallas Animal Services of an unrecognizable breed of dog covered in mange, emaciated, and in bad shape. Thanks to our grant, they were able to fund the dog's treatment for heartworms, severe mange, secondary skin infections and intestinal parasites, as well as a tail amputation. Now named Dallas, he's happy, healthy and adoptable -- you can meet Dallas here.
Unfortunately, while these dogs are safe, we get requests to help others like them every day. Your donations enable us to alleviate their suffering. Thank you so much for your ongoing support.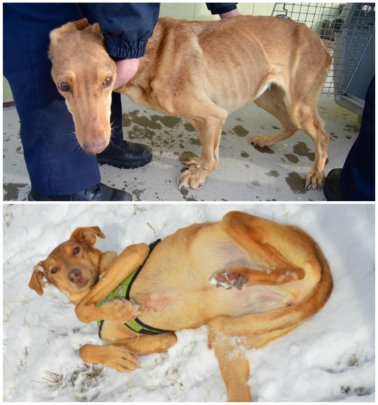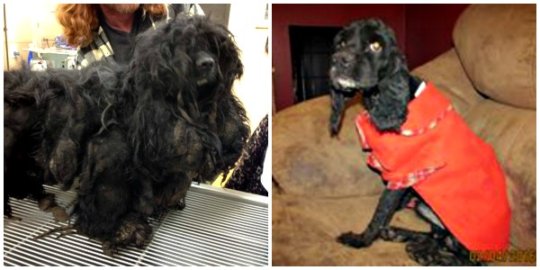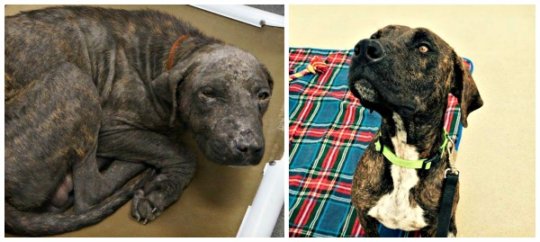 Links: