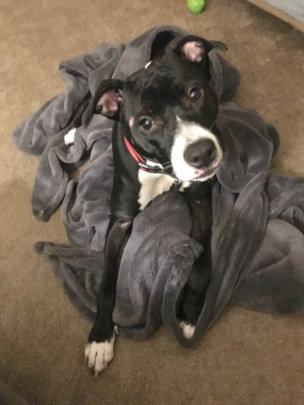 Your donation to the Petfinder Foundation's Emergency Medical Fund helps pets in need of lifesaving medical treatment, who are suffering terribly as a result of illness, injury, or, as in Thora's case, abuse.
A Horrible Injury
Thora was seized in a felony animal-cruelty case in July 2020. She had a severe burn on her back. The burn was maggot-infested, infected and could be smelled from over 10 feet away. Thora was likely to die from sepsis within days.
Rescued Just In Time
The puppy owes her life to Farmville, North Carolina, Animal Control Officer Katie Tetterton, who rescued her after hearing about a dog who'd been badly burned, but whose owner refused to get her veterinary care.
Lifesaving Care
Thora was immediately rushed to Points East vet in Wilson, N.C., for treatment. Her infected wounds were cleaned and she eventually received her vaccinations and a spay. Officer Tetterton applied for our Emergency Medical Grant to help fund her care.
A Loving Foster Home
Thora spent the night at the emergency vet receiving treatment and was later placed in foster care with a Farmville police officer. That officer fell in love with her and plans to adopt her once the cruelty case has been resolved.
Your Donation Made a Difference
"As an Animal Control Officer, my daily goal is to ensure the health and well-being of any animal in my jurisdiction," Tetterton says. "Having this grant enabled us to pay for the necessary medical treatment without our general fund for our shelter animals being affected."
Thank you so much for helping pets in need!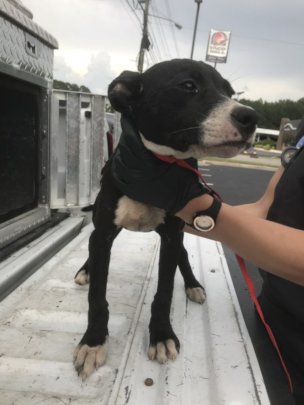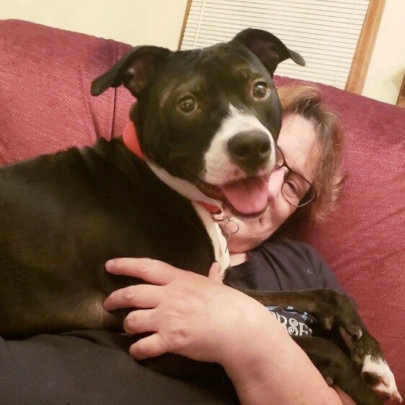 Links: