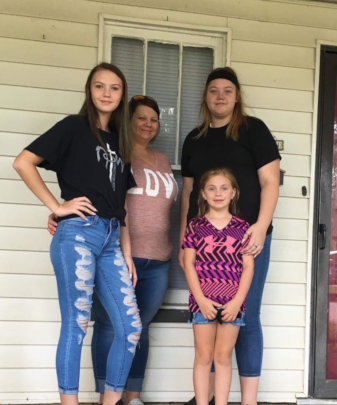 The pandemic has caused much disruption in so many lives. Here at RRF, we see this every single day since March 16th. By way of comparison, we received 57 applications in the first quarter of 2019. The first quarter of 2020? 1,100 applications! Renters desperately want to pay their rent and landlords desperately want to pay their mortgages. Government has done little to help regular Americans struggling to keep themselves housed as they continue to submit unemployment claims, fight unfair denials, and visit food banks every week. Here is a note from one of those families that, BECAUSE OF YOUR SUPPORT, did not end up in a shelter:
I just want to thank you and your board for the grant to get my rent caught up. I had been searching for months online for help because the local non-profit organizations in my county had run out of funding shortly after the stay at home orders in March took effect. I applied to every job with no luck. When I got the eviction papers I didn't know what I was going to do.
I found ya'll online somehow and decided to apply even though in the back of my mind I thought there was no way I would get approved just because of the location, and the amount of past-due rent that was owed. When you guys called me and told me I had been approved I just cried, My 2 daughters and I were 1 day from being put out and we would have more than likely had to go to a shelter, so thank you, thank you, thank you, from the bottom of my heart for everything. I have no past due amount for my rent and going forward should have no problems at all with making my payments. Ya'll gave me the fresh start that I needed.
I will continue to use the personal finance program going forward, there was a lot of information I had no clue about so that will definitely come to good use.
With Gratitude,
Jennifer, Caddo Mills, TX
Links: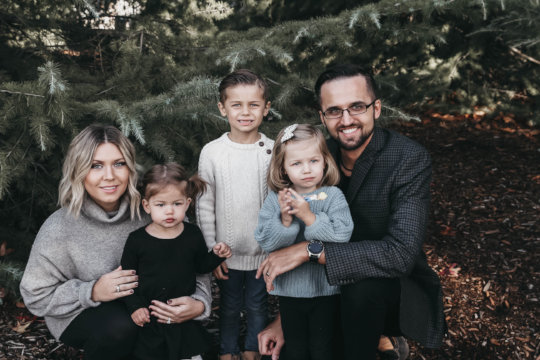 Denis and his family were on the verge of eviction. Denis' wife only speaks Russian and was a stay-at-home mom for their 3 kids while Denis had a great job. Unfortunately, Denis has Multiple Sclerosis and the treatments were not working for him. He was approved for an experimental stem cell program. He was all set and then found out that his disability benefits would not cover all of the family's rent and regular living expenses.
We were able to help this family stay in their apartment by subsidizing half his monthly rent for a few months until the stem cell program was finished and he was back to work. He and his family were so grateful not only for the rental assistance but for the financial program we provide. Every month he submitted a budget and bank statements showing progress in expense reduction and financial management. He even joked that he had started to learn to cook.
Because of your donations, we were able to help this family stay in their apartment home and recover from a very trying and stressful time for all 5 of them. Because of your donations, Denis went through the experimental program with FAR less stress and was successful in his treatment goals. We are overjoyed to report that more than 9 months later, they have recovered and are doing well.
Thank you for your support!
Links: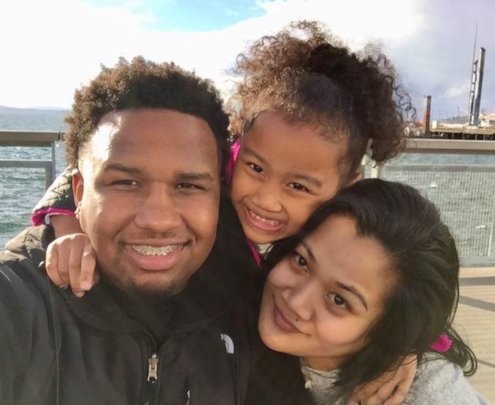 Because of the funds raised, we were able to help Brandon and his young family during a tough time. Just as he was getting temporarily laid off from his job as a Longshoreman due to the trade war with China, his wife, 8 months pregnant with their 2nd child, was admitted to the hospital a month early as a high-risk patient. He applied for job after job while waiting for unemployment to kick in to no avail. What should have been a boon time at his job in October and November was zilch.
Facing the real possibility of eviction and nowhere to go, Brandon knew that if he could just get through November and December, they would be OK since his wife should qualify for short-term disability when it would become effective in the State of Washington on January 1, 2020 and there was hope for the end of the trade war. He finished our online financial education program in a record 3-1/2 hours and wrote this in his thank you note to us:
"A few pieces of information that stood out to me from the eVolve Program was understanding how your emotions could affect some of your decisions when making purchases and also really understanding Needs vs Wants. In my case, Need vs Wants were almost a direct reflection of my monthly budgeting habits and I had to look myself in the mirror and realize some of the financial pressure I was feeling was self-inflicted and some could even have been avoided entirely."
He also said:
"It is heartwarming to know that there is a program out there, from the Donors, to the Board Members, that is willing to give you a non-judgemental opportunity at financial assistance to keep a roof over your head during a temporary financial emergency. A prime example of being a beacon of light, in dark or troubling times."
The reality is that over 78% of full-time working Americans live paycheck-to-paycheck and many pay more than half their income to rent. Most have little to no savings and when an unexpected financial hit happens, so many are in jeopardy of losing the roof over their heads. Resident Relief Foundation exists because of the support from people like you to keep those qualified hard-working people in their homes while they recover and get back on their feet. We are the temporary bridge over the crisis. Thank you for helping more deserving families and individuals through a trying time.
Links:
WARNING: Javascript is currently disabled or is not available in your browser. GlobalGiving makes extensive use of Javascript and will not function properly with Javascript disabled.
Please enable Javascript
and refresh this page.