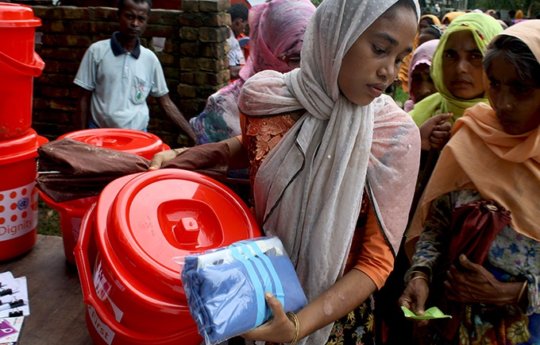 900,000 Rohingya refugees have fled ethnic violence in Myanmar into neighboring Bangladesh. Of the 900,000 displaced, 600,000 have left since the end of August when the conflict seriously escalated. More than half of the refugees are women and girls, who have lost access to critical reproductive health care. Having already survived the violence in Myanmar, their arrival at camps in Bangladesh exposes them to an increased risk for the potential of sexual abuse and gender-based violence.
Hundreds of thousands of Rohingya refugees urgently need shelter. However, those who do live in shelters often reckon with overcrowding and a lack of privacy. These issues are exacerbated for women and girls, who face the additional threat of violence when traveling within the camps to restrooms or elsewhere. Of 10,000 new arrivals in Cox's Bazar, one of the largest camps in Bangladesh, 900 women and girls have reported gendered violence. It is likely many more have not reported their experiences for fear of stigma.
Women and girls are more vulnerable to sexual assault in times of crisis.
UNFPA has created nine women-friendly spaces in Cox's Bazar that provide both protection and care specifically for women. Shakila* arrived in a UNFPA women-friendly space after surviving sexual assault and witnessing the murder of both her husband and baby daughter. She received urgent medical care from health personnel trained by UNFPA, and will be able to access counseling that UNFPA helps provide to survivors of trauma. Another woman who was receiving counseling there after she had suffered similar unimaginable horrors described the space as "a place to talk about my suffering on this journey – a place of peace for women like us."
UNFPA also has 34 midwives stationed in Cox's Bazar, many of whom are also trained in a clinical response to rape and gender-based violence. UNFPA has already distributed over 6,000 dignity kits to women in Cox's Bazar, which include items ranging from sanitary napkins to flashlights to light the way at night. When women arrive with virtually nothing, delivery kits provide a lifeline.
A donation of only $25 can provide one woman in a humanitarian setting such as the Rohingya refugee crisis with a dignity kit that provides hygiene essentials for six months, ensuring that she is able to maintain her dignity, health, and security in emergency situations.
UNFPA is also supporting health centers and mobile clinics in Bangladesh, and has provided health screenings for 60,000 new arrivals. In addition, UNFPA has provided antenatal care to around 12,000 pregnant women, postnatal care to 1,000 women, and assisted with the birth of around 300 babies in the camps. Maintaining safe pregnancies and childbirths remains a priority, and UNFPA is distributing thousands of clean delivery kits with essential supplies for safe birth and post-natal care.
UNFPA's clean delivery kits contain basic items necessary for a safe birth, including sterile gloves, a blanket, a plastic sheet, and soap. For only $11 you can help UNFPA provide 3 emergency clean delivery kits to women without access to maternal health services.
*Names changed for protection reasons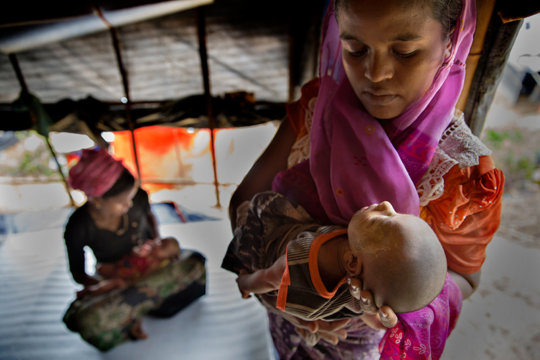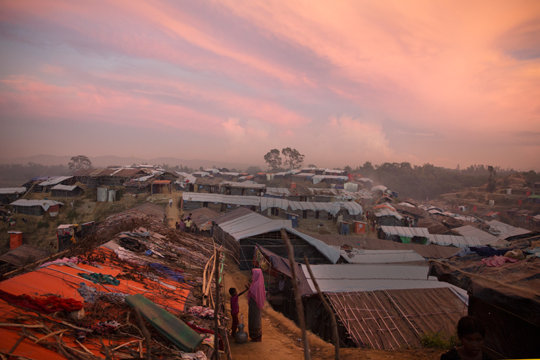 Links: