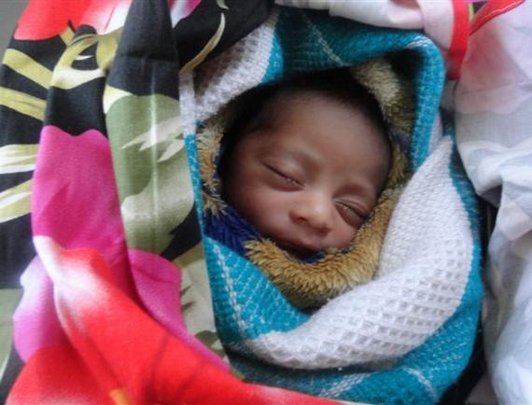 RWAMWANJA REFUGEE CAMP, Uganda -- For far too long, fighting between the government and rebels in the eastern region of the Democratic Republic of Congo has been an unfortunate way of life for the innocent people who live there. UNFPA, the United Nations Population Fund's country office in Uganda has responded quickly to this crisis by working with partners on the ground to provide appropriate health care and support to survivors of sexual violence and pregnant women fleeing the crisis.
Women and children account for around 80 percent of internally displaced persons and refugees worldwide. Moreover, in disaster settings, about 1 in 5 women are pregnant, and mothers and babies are generally exposed to trauma, malnutrition, disease and violence.
Global Giving is matching donations on Wednesday, October 17th, with $50,000 available in matching funds – please donate $11 or more to help ensure women in crisis areas have clean, healthy and safe deliveries. Here are the stories of two pregnant Congolese refugees who recently ended up at this Ugandan camp and delivered their babies safely with help from the UNFPA and its partners.
Twenty-one-year-old Tumayine Alphonsine gave birth to her first baby, a girl, on Sept. 20, 2012. While she lived in Congo, Tumayine worked as an assistant pharmacist, while her husband, Gabriel, was a medical doctor. He stood by his wife throughout the childbirth ordeal, until she delivered safely after having C-section.
But it wasn't a procedure that took place near their home or even in their country. Because of the ongoing conflict, Tumayine and her husband lost all their property and had to travel to this refugee camp in Uganda for safety. Her pregnancy was soon complicated by severe bleeding, and she was rushed to the Rwamwanja Health Center at the camp. The center took her by ambulance to a referral hospital in the Kabarole district, about 50 miles, away. That was where Tumayine gave birth to her little girl, weighing about six pounds.
Dr. Samuel Onyait, who assisted the delivery, said that because of the delay in getting Tumayine to the hospital, the umbilical cord had gotten entangled around the baby, so he had no other choice but to do a C-section.
On the same day, Furaha Jannete, a 30-year-old Congolese mother of six, gave birth to a healthy boy, who also weighed about six pounds, on her way to the Rwamwanja camp. Her story was as harrowing as Tumayine's, but her husband was not by her side. While heading to Uganda with their five children, two children disappeared, so her husband had to go back and look for them as Furaha, pregnant, proceeded with the other children. But before she reached the camp, she gave birth, suffering serious bleeding. She is now recovering at the UNFPA supported Rwamwanja health center, receiving treatment. She was also informed by the International Red Cross that her children had been found by her husband and that they would soon arrive.
These two Congolese women who delivered their babies in difficult circumstances received the care they needed, thanks to UNFPA. But basic supplies are not always available at health facilities in Congolese refugee camps. Pregnant women must often buy their own materials for their deliveries, but most cannot afford to do so. Providing a clean delivery kit can increase their chances of survival and decrease maternal deaths. Please contribute your $11 or more towards safe deliveries today, Global Giving will match up to $50,000 in donations made on Wednesday, October 17th – increasing the impact of your gift!
Through UNFPA and nongovernmental groups in the region, these emergency birthing kits are distributed to mothers, midwives and nurses at the camps. The kits consist of not only a bar of soap but also a clear plastic sheet, a razor blade to cut the umbilical cord and performing episiotomies, an umbilical cord tie, cloth and latex gloves.
Thanks to your donation to UNFPA through Global Giving, health facilities in the Rwamwanja refugee camp and other sites can make safe births possible for Congolese women. For a mere $11, your donation will enable three delivery kits to be sent to the places where they are desperately needed.
Please consider making an additional contribution today as well – $25 provides a woman with hygiene essentials for six months, enabling her to maintain her dignity in disaster or emergency situations. Your gift will go a long way in ensuring that women who give life, do not have to risk their own.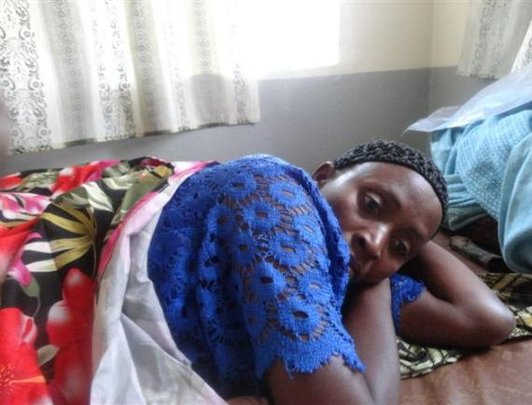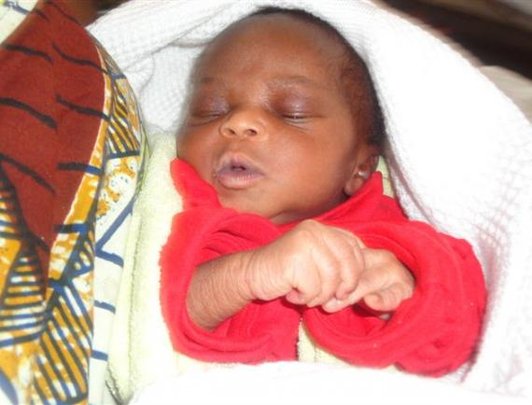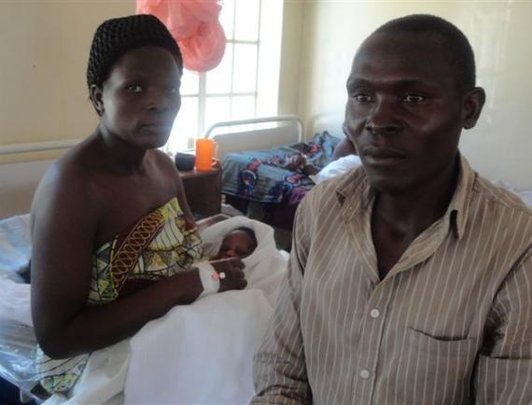 Links: