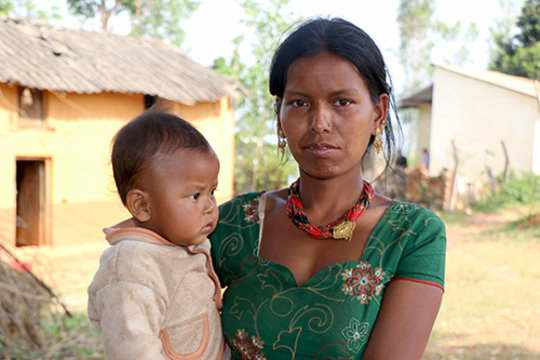 8 million people were affected by the devastating earthquake that jolted Nepal on April 25th, 2015, including 126,000 pregnant women. Health facilities are now overwhelmed and medical supplies are being quickly depleted. As a result, thousands of women may give birth in appalling conditions, without access to safe birth services and lifesaving care.
For only $11 you can provide 3 emergency clean birthing kits consisting of a bar of soap, a clear plastic sheet, razor blade, an umbilical cord tie, cloth and latex gloves to help deliver babies safely in crisis situations like the Nepal earthquake.
UNFPA is responding in quake-affected areas with reproductive health kits to support safe birth, as well as dignity kits, which contain hygiene supplies for women and girls of reproductive age. UNFPA and partners are also working to prevent gender-based violence, which is known to increase in the aftermath of disasters.
"I was indoors when the ground started shaking," said Sabina, who was 3 months pregnant at the time of the earthquake. "Fortunately, I have enough food for now," she said, "but I need materials that meet my health needs. I need to protect myself and the baby inside me."
New mothers, including those who are breastfeeding, need special care as well. Rabina is the mother of a 14-month-old boy. Her home, too, was destroyed, and her family is living at a temporary camp. "Even simple supplies like soap, scarves, saris and sanitary pads are so useful at this time," Rabina said. "I can take better care of my baby if I can take better care of myself."
A donation of just $25 can provide a woman like Rabina with hygiene essentials for six months, ensuring that she is able to maintain her dignity and health in emergency situations.

The earthquake triggered landslides and violent aftershocks that have pushed families out of their houses in the weeks ahead of monsoon season. Even after the crisis garnered international attention, over a million women and girls in Nepal alone remain in need of essential reproductive health care.

With a contribution towards UNFPA's distribution of clean birthing kits you can provide health and dignity for women and girls in crisis situations around the world.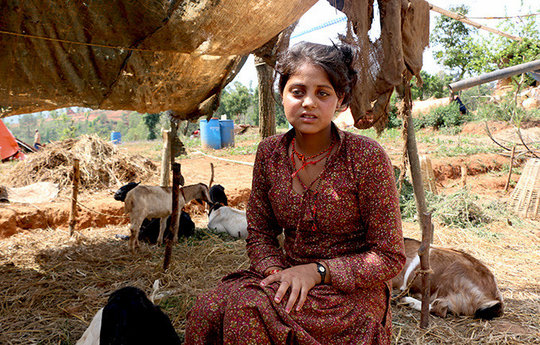 Links: