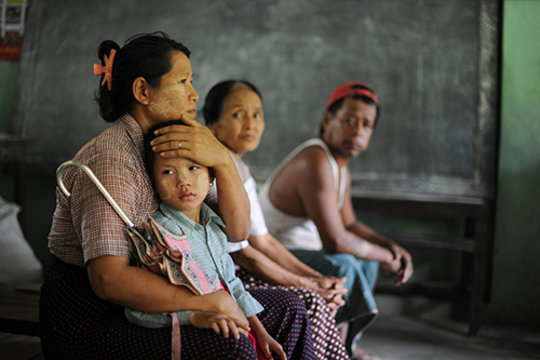 This month, over a million people have been critically affected by floods and landslides in Myanmar. An estimated 300,000 households have been displaced by the crisis. This includes 62,500 women and girls of reproductive age and 12,500 pregnant women. Due to the lack of access to health care created by the flooding and consequent landslides, many of these women and girls are at higher risk of complications during pregnancy and childbirth.
UNFPA, the United Nations Population Fund, distributes clean birth kits during humanitarian emergencies. By providing basic essentials – sterile gloves, soap, blanket, plastic sheet, razor blade, and umbilical cord tie – the kits help to prevent infection. They keep mothers and their new born babies safe and healthy until they receive full medical care.
For only $11 you can provide 3 emergency clean birthing kits to help deliver babies safely in crisis situations.
After the flooding in Myanmar, UNFPA has distributed more than 400 clean birthing kits to pregnant women in the hardest hit areas of the country.
In addition to the humanitarian crisis in Myanmar, UNFPA remains dedicated to helping women and girls in areas of Nepal still devastated by the earthquake that struck the country on April 25th. So far, UNFPA has helped to deliver reproductive health supplies to assist over 61,000 people in the country.
Work in Nepal has gone beyond the delivery of supplies as well. UNFPA has trained 130 health care personnel on the clinical management of rape and has reached over 5,000 women and girls with psychosocial counseling, a critical component of post-crisis recovery as cases of sexual violence soar in the aftermath of a disaster. Through its support of reproductive health camps, UNFPA has delivered life-saving health services to areas hardest hit by the disaster. In fact, 93 such camps have assisted over 61,000 people so far by bringing doctors, nurses, and midwives to even the most remote locations.
With over 3 million people still living in temporary shelters, more work remains.
A donation of only $25 can provide one woman in a humanitarian setting such as Myanmar or Nepal with hygiene essentials for six months, ensuring that she is able to maintain her dignity and health in emergency situations.
In both Myanmar and Nepal, the distribution of lifesaving clean birthing kits and other essential supplies would not be possible without generous contributions from supporters like you.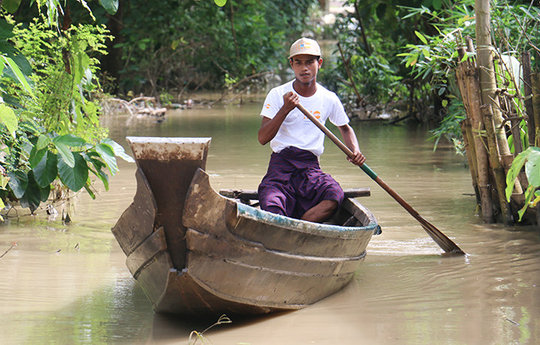 Links: