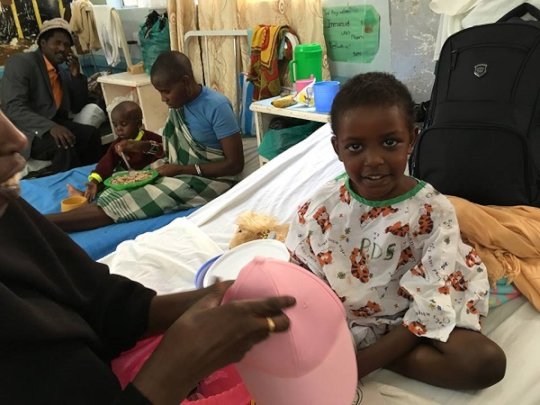 The hearts of many sick patients resounded to a normal rhythmic beat after intervention, follow-up reviews, medicine, and support, from Take Heart Association Project (THAP) staff, and personnel. This quarter, eleven (11) patients Weni, Wani, Rimu, Mue, Isha, Mary, Dan, Jil, Ruth, Wambi, and Munto, received post-surgery evaluations at Tenwek Hopsital in Bomet Kenya from July to September 2017 under the care of Tenwek's Pediatric Cardiology team.
Follow-up reviews, and knowledge of appropriate care for post-operative patients with congenital heart disease are essential for recovery progression; and continued advances in survival and quality of life. While the Pediatric Cardiologist focuses on the patients overall heart health including pain control and wound concerns; the home caregiver must learn how to take care of the child needs which may include: taking care of the wound, managing physical activities, managing child's pain and observing changes in behavior, child's return to school, and routine health care. Seventeen (17) patients were assisted with medicine, and eight (8) patients and twelve (12) family members were accommodated at the THAP Family Support Center. One patient travelled to Germany for an apparatus removal surgery. All patients are doing well and on their way to full recovery.
Children & Charity International (CAC) supports Take Heart Association Project (THAP) in its quest to to fulfill the mission of facilitating and coordinating medical support programs for marginalized children affected by heart disease, so as to restore health, hope and happiness. THAP has helped many children and families in Kenya enjoy a better life by partnering with hospitals, cardiac surgeons, donors, volunteers, and supporters. Thank you for your collaboration which means we could maintain this important work. THAP plans to continue its vital Education and Home Visit Program that checks on the well-being of patients and families post-surgery, and provide literature on follow-up healthcare, and nutrition needs.