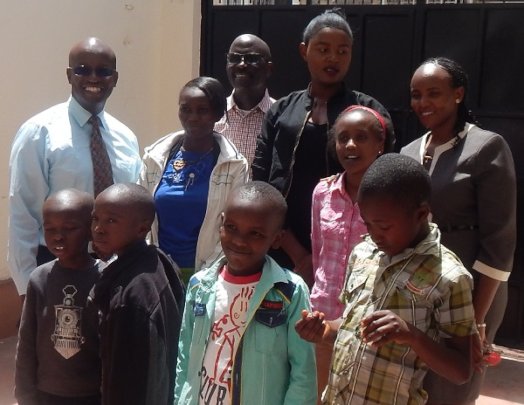 Donors, partners, caregivers, patients, and well-wishers, please accept our sincere thanks for your contributions, collaborations, support, and cooperation throughout the past year. Your alliance has motivated the administration and staff of Take Heart Association Project (THAP) to continue efforts to help needy children with heart disease in Kenya to receive appropriate intervention. We are happy to report that during 2018, THAP has blessed 282 children and families with surgeries, interventions, medicine, food, personal care packages, accommodation, and support to enjoy healthier lives.
During this quarter, THAP administration and staff continued serving patients and families. Two patients underwent successful heart surgeries to correct anomalies. Patient Hira (November 2018), and patient Chel (December 2018)), received corrective procedures for congenital heart defects at Tenwek Hospital in Bomet Kenya. THAP has also provided the following:
Medicine: THAP provided 22 patients with post-surgery, sustaining medicine this quarter.
Medical Review: 21 children underwent medical reviews this quarter. Reviews were conducted at MP-Shah Hospital in Nairobi and Tenwek Hospital in Bomet Kenya.
Accommodation: 13 patients were accommodated at the THAP Family Support Center in Nairobi this quarter. Baby Tami continues to be a resident of THAP Support Center in order to receive weekly treatment for heart ailment at the nearby Mater Cardiac Hospital.
From December 2018 into 2019, nine patients with heart ailments have been evaluated for urgent intervention. We are progressing through a Waiting List of children that require assistance. Thank you to the Cardiac Surgeons, Medical teams, stakeholders, and Solomon Musiyimi, Esq., THAP President that visited THAP Support Center and partner hospitals, and held conferences in Nairobi to strengthen relationships and increase capacity. We look forward to continued collaboration to better serve those in need.
THAP and Children & Charity International are grateful for your continued trust and donations to this worthy cause. Please use 2019 to spread the word to your friends, family, and social media networks. We want THAP to be sustainable and continue impacting lives of needy children and families in Kenya who would otherwise not have a chance at a successful life.